Augmented Reality Mobile App – The Cost of Development?
Jan 24, 2018
Blog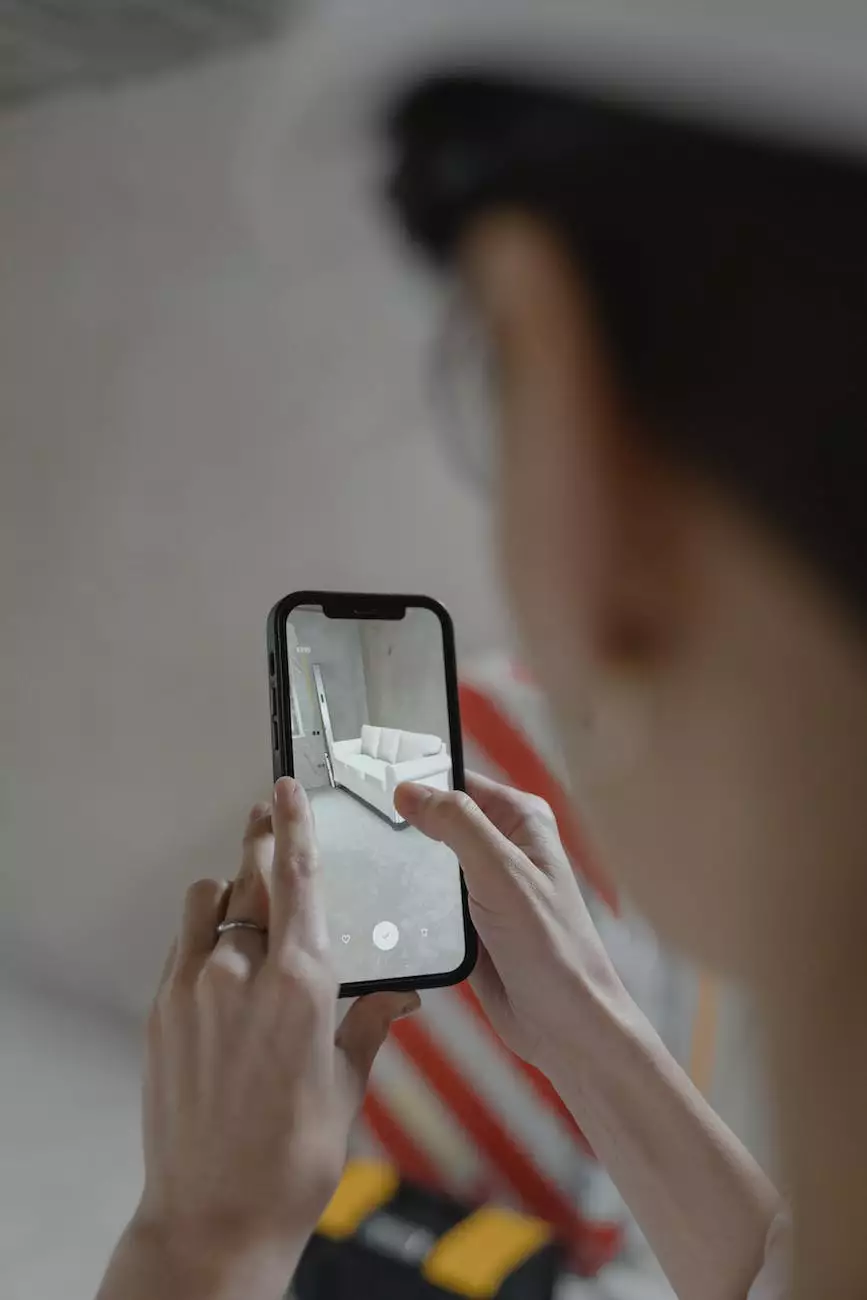 Welcome to Smartbiz Design, your go-to source for high-end digital marketing solutions. We specialize in creating cutting-edge augmented reality mobile apps, tailored specifically to meet the unique needs of your business. In this comprehensive guide, we will delve into the intricate details of the cost associated with developing an augmented reality mobile app.
What is Augmented Reality?
Before diving into the cost aspect, let's clarify what augmented reality (AR) actually is. Augmented reality is an innovative technology that blends digital content with the real world. By using smartphones or dedicated AR devices, users can interact with computer-generated elements seamlessly integrated into their surroundings.
AR has gained significant popularity in recent years, revolutionizing various industries such as gaming, entertainment, education, healthcare, and more. It provides businesses with an opportunity to enhance user experiences, drive engagement, and create unforgettable moments for their target audience.
The Benefits of Augmented Reality Mobile Apps for Businesses
Integrating augmented reality into your mobile app can offer numerous benefits for your business. Let's explore some of them:
Increased Engagement: AR apps provide a highly immersive and interactive experience, resulting in increased user engagement.
Improved Brand Image: By adopting emerging technologies like AR, your business can establish itself as an innovative and forward-thinking brand.
Enhanced User Experience: AR allows businesses to provide users with an enhanced and personalized experience, leading to higher customer satisfaction.
Competitive Advantage: By incorporating AR into your mobile app, you can differentiate yourself from competitors and stay ahead in the digital landscape.
Boosted Sales and Conversions: AR can drive sales and conversions by enabling customers to visualize products in real-world settings, thus increasing buying confidence.
Factors Influencing the Cost of Developing an Augmented Reality Mobile App
Now that we understand the potential of augmented reality, let's discuss the various factors that influence the cost of developing an AR mobile app:
1. Complexity of AR Features
The complexity involved in implementing AR features significantly affects the overall development cost of your mobile app. Simple AR apps with basic functionalities will typically have a lower cost compared to more intricate apps that require advanced tracking, 3D modeling, or geo-location integration. It is essential to clearly define your app's requirements to determine the level of complexity and estimate the associated costs.
2. Design and User Interface
An aesthetically appealing and user-friendly design is crucial for the success of any mobile app, including AR apps. The cost of design and user interface development will depend on your desired level of creativity, interactivity, and complexity. Collaborating with experienced designers who specialize in AR can ensure a visually stunning and intuitive app, enhancing user engagement.
3. Platform Selection
Choosing the right platform for your AR app development is a critical decision that affects both the user experience and the overall cost. You can opt for native development, which involves building separate apps for each platform (iOS and Android), or choose cross-platform development tools for more cost-effective development. The target audience and their preferred devices should guide your platform selection process.
4. Integration with Backend Systems
If your AR app requires integration with backend systems or APIs to retrieve and process data, the development cost will increase. Backend integration is necessary for app functionality, data management, and additional features like user accounts, data analytics, and push notifications. Ensure to consider the complexity and extent of backend integration when estimating the overall cost of development.
5. Testing and Quality Assurance
Thorough testing and quality assurance (QA) are essential to ensure a seamless and error-free AR app experience. QA processes vary depending on the app's complexity and the platform it's built for. Rigorous testing ensures that the app functions as expected, all AR features work correctly, and any potential bugs or performance issues are addressed before launch. Adequate budget allocation for testing and QA is crucial to deliver a high-quality app.
6. Maintenance and Upgrades
Post-development, ongoing maintenance, and regular updates are necessary to keep your AR mobile app up-to-date, secure, and optimized for evolving technologies and devices. It's essential to allocate resources and plan for future upgrades to ensure your app remains compatible with new OS versions, device updates, and emerging AR technologies.
Conclusion
Developing an augmented reality mobile app requires a comprehensive understanding of the various factors that influence the overall cost. By collaborating with Smartbiz Design, a leading digital marketing agency specializing in AR app development, you can reap the benefits of this cutting-edge technology while ensuring a seamless and cost-effective development process.
Unlock the potential of augmented reality for your business today and stay ahead of the competition by partnering with Smartbiz Design. Contact us now to discuss your project requirements and receive a tailored solution for your augmented reality mobile app development needs.