On-Demand Pizza Delivery App Development Cost & Key Features
Aug 27, 2021
Blog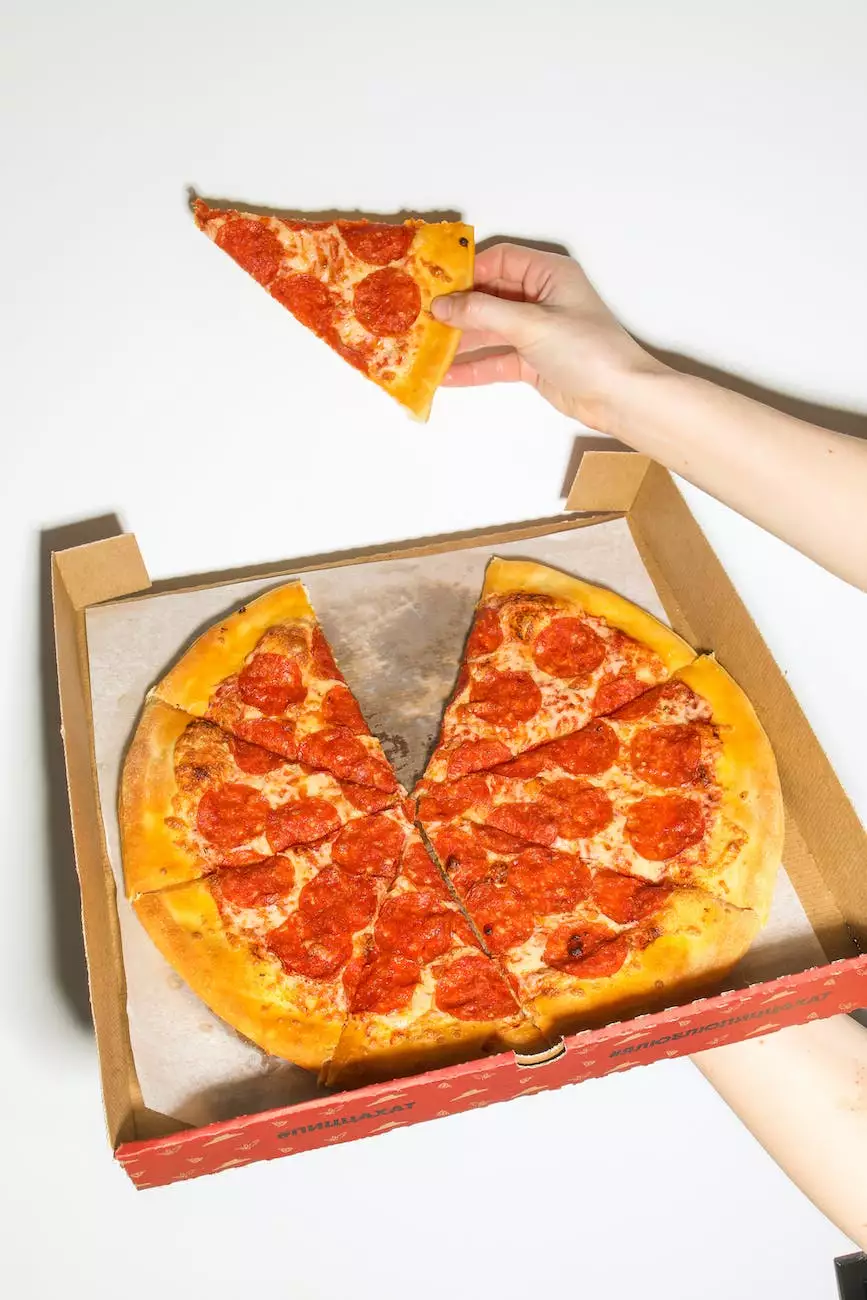 Introduction
Welcome to Smartbiz Design, your leading provider of digital marketing solutions in the business and consumer services industry. In this article, we'll dive into the detailed cost analysis and key features of on-demand pizza delivery app development. With our expertise, we aim to provide you with valuable insights to make informed decisions for your business.
Understanding the On-Demand Pizza Delivery Market
The on-demand pizza delivery market has witnessed significant growth in recent years, primarily driven by the rapid advancement in mobile technology and changing consumer preferences. People today expect convenience at their fingertips, and on-demand pizza delivery apps fulfill that expectation by offering seamless order placement, real-time tracking, and quick doorstep delivery.
The Cost of On-Demand Pizza Delivery App Development
The cost of developing an on-demand pizza delivery app can vary depending on several factors, including the complexity of the features, design requirements, platform compatibility, and backend infrastructure. At Smartbiz Design, we provide tailored solutions that cater to your specific business needs.
1. Feature Analysis & Cost Breakdown
Our team of skilled developers and designers carefully analyze the required features for your on-demand pizza delivery app. Some essential features include:
User App: Intuitive interface, registration and login, menu browsing, order placement, payment integration, order status updates, rating and reviews.
Delivery Agent App: Registration and login, real-time order notifications, route optimization, GPS tracking, order delivery updates, earnings management.
Admin Panel: Dashboard for managing users, delivery agents, orders, menu items, promotions, analytics, and customer support.
Based on your specific requirements, we provide a detailed cost breakdown to ensure transparency and help you make informed decisions.
2. Factors Affecting Development Cost
Several factors influence the overall cost of on-demand pizza delivery app development:
Design Complexity: Custom UI/UX design elements add uniqueness to your app but may require additional effort.
Third-Party Integrations: Integration of payment gateways, location services, and analytics tools can impact the development cost.
Platform Compatibility: Developing for both iOS and Android platforms or opting for cross-platform development affects the cost.
Backend Infrastructure: Scalability, security, and database management are critical considerations that influence the development cost.
Key Features That Drive Success
Building a successful on-demand pizza delivery app requires incorporating key features that meet customer expectations and provide a seamless experience. Here are some essential features:
1. User-Friendly Interface
A visually appealing and user-friendly interface is crucial in driving user engagement. Simplified navigation, intuitive menus, and easy order placement enhance the overall user experience.
2. Real-Time Order Tracking
Ensuring transparency and reducing anxiety, real-time order tracking enables users to monitor the progress of their pizza delivery from confirmation to doorstep.
3. Personalization & Customization
Offering personalized experiences through features like favorite orders, customized toppings, and saved delivery preferences enhances customer satisfaction and loyalty.
4. Secure & Quick Payments
Integrating secure and convenient payment options provides a hassle-free experience for users. Popular payment gateways and digital wallet integration add flexibility.
5. Rating & Review System
Empowering users to provide feedback and rate their experience not only helps in improving service quality but also builds trust and credibility among potential customers.
6. Seamless Communication
Enabling smooth communication between users, delivery agents, and customer support enhances order accuracy, reduces delivery time, and resolves issues promptly.
Conclusion
As the on-demand pizza delivery market continues to flourish, it's crucial for businesses to stay competitive by providing a seamless mobile app experience. Smartbiz Design understands the importance of building robust on-demand pizza delivery apps and offers comprehensive solutions tailored to your specific needs. Contact us today to discuss your requirements and receive a detailed cost analysis for your on-demand pizza delivery app development project.