Buy Now Pay Later App Development: Step-by-Step Guide
Feb 6, 2023
Blog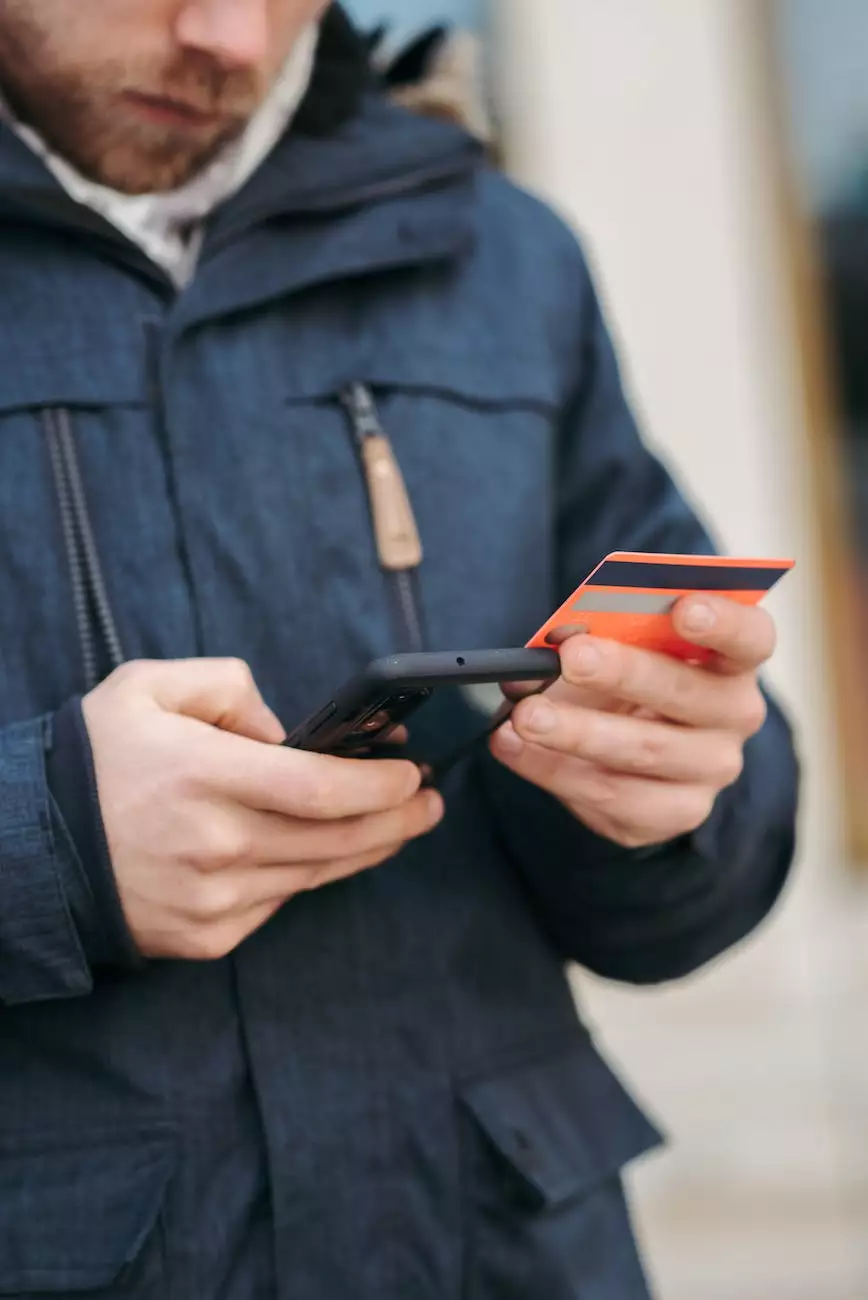 Introduction
Welcome to Smartbiz Design, your go-to digital marketing agency specializing in business and consumer services. In this comprehensive guide, we will walk you through the step-by-step process of developing a buy now pay later app, enabling you to tap into the vast potential of this booming industry.
Why Choose Buy Now Pay Later Apps?
Before diving into the development process, it's crucial to understand the significance of buy now pay later apps in today's digital landscape. With the rising popularity of e-commerce and online shopping, consumers are constantly seeking flexible payment options. Buy now pay later apps provide a convenient and affordable solution that allows shoppers to make purchases instantly and pay over time.
The Benefits of Buy Now Pay Later Apps
By incorporating a buy now pay later feature into your app, you can unlock numerous benefits for both your business and customers:
Increased Sales: Offering a deferred payment option can lead to higher conversion rates and larger average order values.
Enhanced User Experience: By providing flexible payment alternatives, you create a more personalized and user-friendly experience for your customers.
Customer Loyalty: Buy now pay later options often foster customer loyalty and encourage repeat purchases.
Competitive Advantage: Standing out from competitors with an app that offers convenient payment solutions can give you a significant edge in the market.
The Step-by-Step Process
Step 1: Define Your App's Objectives
Before embarking on the buy now pay later app development journey, it's essential to clearly define your objectives. Determine the purpose of your app, target audience, and the specific payment features you want to incorporate. This initial planning phase will serve as the foundation for the rest of the development process.
Step 2: Hire a Professional Development Team
To ensure a seamless development process and a high-quality end product, it's recommended to hire a professional app development team. At Smartbiz Design, we have a team of skilled developers who specialize in creating innovative and robust buy now pay later apps. Our team will guide you through every step, from design to deployment, ensuring a tailored solution aligned with your business goals.
Step 3: Design an Intuitive User Interface
The user interface (UI) plays a pivotal role in the success of your buy now pay later app. It should be visually appealing, intuitive, and easy to navigate. Our expert designers at Smartbiz Design will work closely with you to create an engaging UI that encourages seamless transactions and provides a delightful user experience.
Step 4: Implement Secure Payment Gateways
Security is of paramount importance when dealing with financial transactions. Integrating secure payment gateways within your app will protect sensitive user information and enhance trust among your customers. At Smartbiz Design, we prioritize security and ensure that your buy now pay later app adheres to industry-standard encryption protocols.
Step 5: Test and Refine
Thorough testing is instrumental in identifying any bugs or potential issues within your app. Our skilled quality assurance team at Smartbiz Design conducts rigorous testing to ensure a seamless and glitch-free user experience. We refine the app based on user feedback, continually improving its functionality and performance.
Step 6: Launch and Market Your App
Once your buy now pay later app development is complete and thoroughly tested, it's time to launch it to the world. At Smartbiz Design, we can assist you in marketing your app effectively to reach your target audience. By leveraging our expertise in digital marketing, we can help you craft compelling strategies to increase app downloads and generate significant user engagement.
Conclusion
In today's fast-paced digital era, offering buy now pay later options can be a game-changer for businesses looking to stay ahead. With Smartbiz Design's comprehensive step-by-step guide, you can venture into buy now pay later app development with confidence, knowing that you have a trusted partner by your side. Let us help you unlock the potential of your app and propel your business to new heights.