We Provide On Demand Driver Hire App Development
Jul 29, 2021
Blog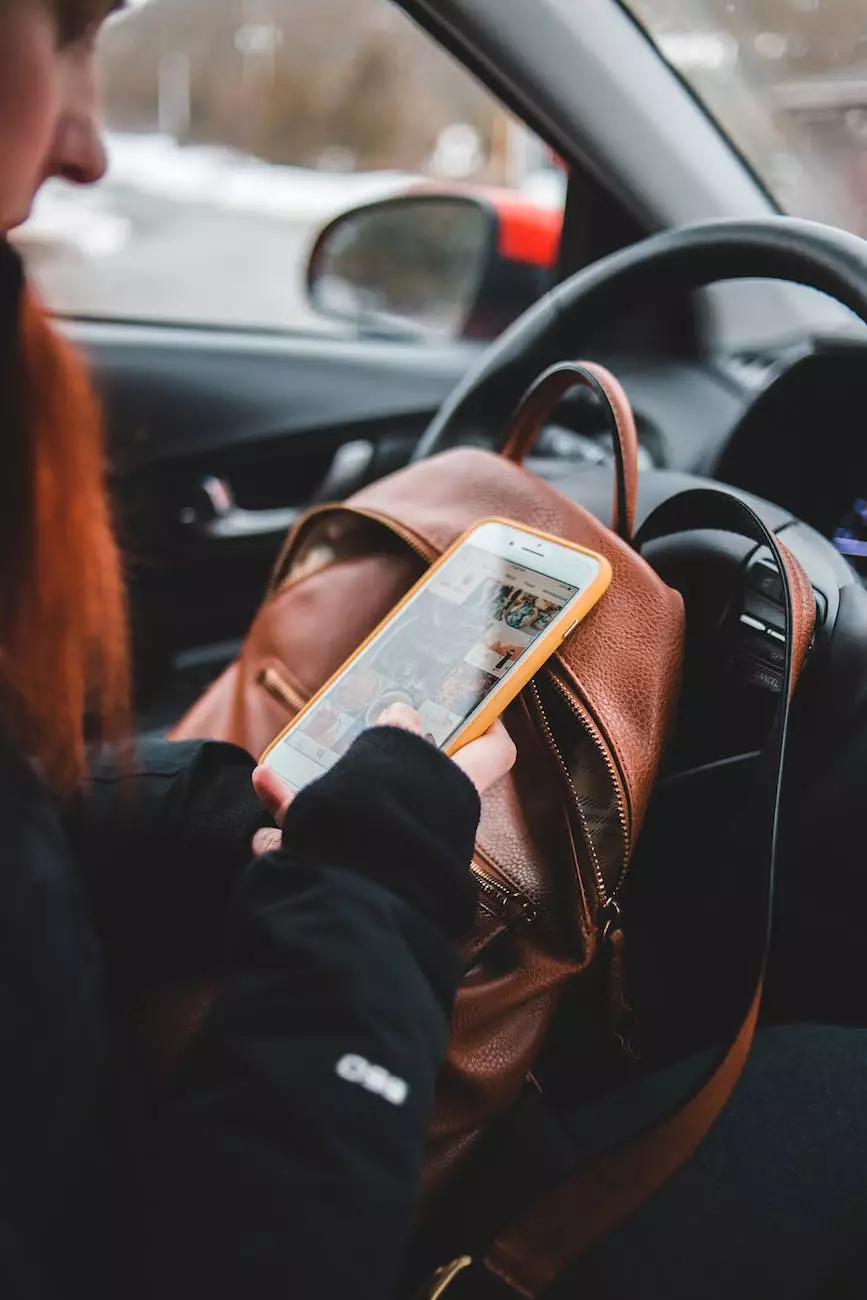 Welcome to Smartbiz Design, your go-to partner for top-notch on demand driver hire app development services. In today's fast-paced digital world, businesses in the transportation and logistics sector are increasingly relying on efficient mobile applications to streamline their operations, improve customer experience, and stay ahead of the competition.
Why Choose Smartbiz Design for On Demand Driver Hire App Development?
As a leading expert in the digital marketing industry, we understand the unique challenges and requirements of businesses in the transportation sector. Our team of skilled developers and designers are experienced in creating custom on demand driver hire apps that are tailor-made to meet your specific business needs.
Here at Smartbiz Design, we take pride in our ability to deliver high-quality solutions that will catapult your business to new heights. With our innovative app development services, you can expect:
1. Seamless User Experience and Interface Design
Our expert designers are dedicated to creating user-friendly interfaces that provide a seamless and intuitive experience for both drivers and users. We understand the importance of an aesthetically pleasing and functional design to attract users and keep them engaged.
By incorporating the latest design trends and technologies, we ensure your on demand driver hire app stands out from the competition and leaves a lasting impression on your target audience.
2. Advanced Features and Functionality
Our team of experienced developers is well-versed in the latest technologies and frameworks to bring your driver hire app to life with advanced features and functionality. From GPS tracking and real-time updates to secure payment gateways and comprehensive analytics, we have you covered.
No matter the complexity of your requirements, our developers will work closely with you to create a tailored solution that enhances your business operations and delivers an exceptional user experience.
3. Robust and Scalable Architecture
At Smartbiz Design, we understand the importance of building a solid foundation for your on demand driver hire app. Our developers employ robust and scalable architectures to ensure your app can handle high traffic volumes and meet future demands as your business grows.
Rest assured, your app will be built using industry best practices, ensuring stability, security, and optimal performance at all times.
How Our On Demand Driver Hire App Development Process Works
Our app development process at Smartbiz Design is designed to keep you involved and informed every step of the way. We believe in transparent and efficient communication to ensure your vision is realized and your expectations are exceeded.
Here's an overview of our process:
Project Discovery: Our team will work closely with you to gain a deep understanding of your business requirements, target audience, and goals.
UI/UX Design: Our expert designers will create wireframes and prototypes to visualize your app's user interface and experience.
Development: Our skilled developers will transform the approved designs into a fully functional on demand driver hire app.
Testing and Quality Assurance: We conduct thorough testing and quality assurance checks to ensure your app is bug-free and performs flawlessly.
Launch and Deployment: We assist you in launching your app on the desired platforms and guide you through the deployment process.
Maintenance and Support: Our team provides ongoing support, maintenance, and updates to keep your app running smoothly and efficiently.
Throughout the entire process, we prioritize your satisfaction and strive to deliver a driver hire app that aligns perfectly with your business objectives.
Conclusion
Smartbiz Design is your trusted partner for on demand driver hire app development. With our expertise in digital marketing and vast experience in the field, we are well-equipped to transform your ideas into a fully functional and successful app.
By choosing us, you gain access to a team of professionals dedicated to delivering exceptional results, a seamless user experience, and top-notch functionality. Let us help you embrace the digital transformation and revolutionize your business in the transportation and logistics industry.
Contact Smartbiz Design today to discuss your on demand driver hire app development needs and take the first step towards enhancing your business.