What is D2C eCommerce - A Detailed Introduction to DTC eCommerce
Sep 17, 2020
Blog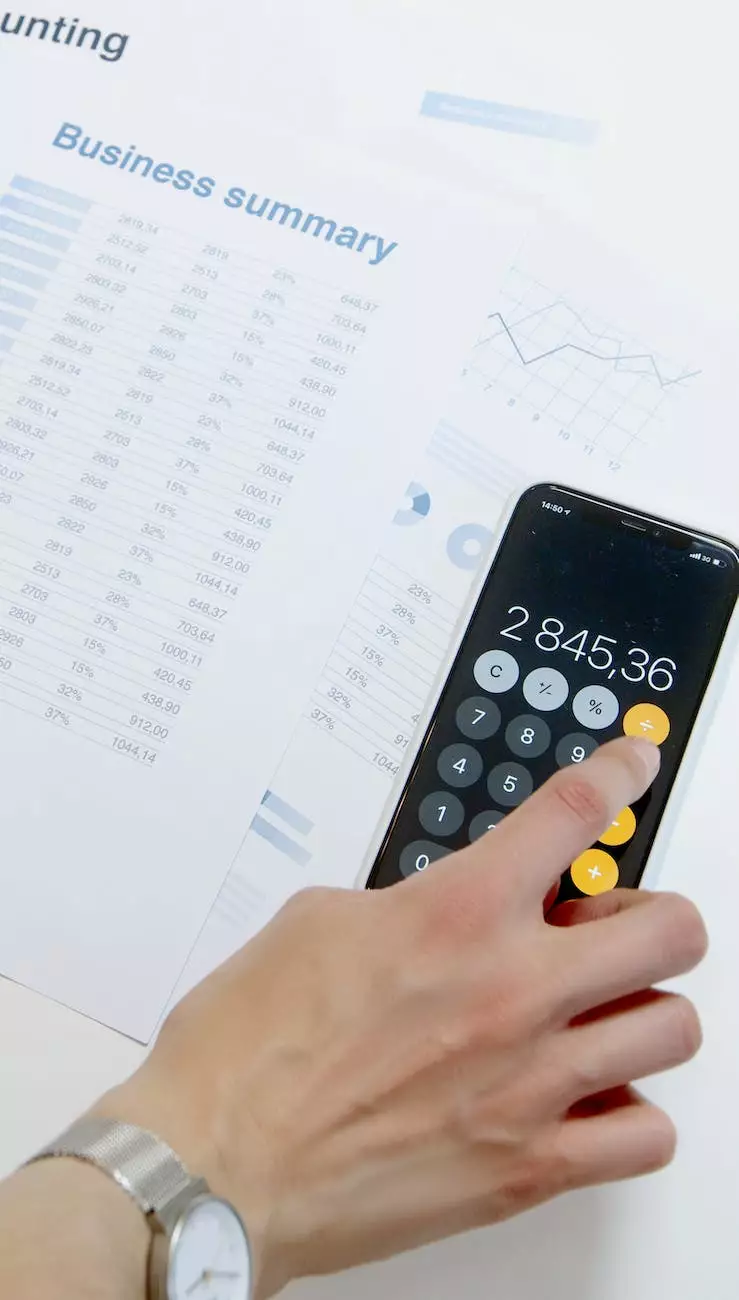 Welcome to Smartbiz Design, your go-to source for digital marketing solutions in the business and consumer services industry. In this comprehensive guide, we will dive deep into the world of Direct-to-Consumer (D2C) eCommerce and provide you with a detailed introduction to this rapidly growing business model.
The Rise of D2C eCommerce
In recent years, D2C eCommerce has revolutionized the way businesses connect with consumers, bypassing traditional retail channels and establishing direct relationships. This strategy enables companies to have full control over their product offerings, marketing strategies, and customer experiences. With the advent of advanced technology and the increasing popularity of online shopping, D2C eCommerce has become a game-changer for businesses in the digital marketing landscape.
Benefits of D2C eCommerce
D2C eCommerce offers numerous advantages for businesses looking to establish a strong online presence. Let's explore some of the key benefits:
Enhanced Customer Relationships: By selling directly to consumers, businesses can establish a deeper connection and understanding of their target audience. This allows for personalized marketing efforts and the ability to tailor products to meet customer preferences.
Increased Profit Margins: D2C eCommerce eliminates the need for middlemen, enabling businesses to capture higher profit margins. With reduced supply chain costs and direct sales, companies can reinvest in product quality, customer service, and marketing strategies.
Control over Branding: Direct-to-consumer sales provide businesses with unparalleled control over their brand image, messaging, and customer experience. Building a distinctive brand identity becomes easier, fostering a loyal customer base.
Greater Flexibility: D2C eCommerce allows businesses to adapt quickly to market trends and consumer demands. By selling directly, companies can launch new products, implement pricing strategies, and experiment with marketing campaigns more efficiently.
Data-Driven Insights: Selling directly opens the door to valuable customer data and insights. With access to detailed analytics, businesses can make data-driven decisions to optimize their operations, marketing efforts, and overall customer experience.
Strategies for Success in D2C eCommerce
To excel in the realm of D2C eCommerce, businesses need to adopt effective strategies. Here are some key considerations:
Seamless Online Shopping Experience
To attract and retain customers, it's crucial to provide a seamless online shopping experience. This includes mobile-friendly websites, easy navigation, secure payment gateways, and swift order processing. Investing in user-friendly interfaces and intuitive design will enhance customer satisfaction and drive repeat purchases.
Content Marketing and Personalization
Creating and sharing high-quality content plays a vital role in D2C eCommerce success. By offering relevant and valuable information to consumers, businesses can build trust, establish themselves as industry leaders, and drive organic traffic. Personalization is also key – tailoring messaging and recommendations based on customer behavior and preferences can significantly boost conversion rates.
Leverage Social Media and Influencer Marketing
Utilizing social media platforms and influencer marketing can be highly effective in reaching your target audience and building brand awareness. By leveraging influencers who align with your brand values, you can tap into their established audience and reach potential customers who may be interested in your products.
Supply Chain Optimization
Efficient supply chain management is vital in D2C eCommerce. Streamlining processes, optimizing inventory management, and maintaining strong relationships with suppliers are key to providing seamless order fulfillment. By minimizing shipping delays and ensuring product availability, businesses can enhance customer satisfaction and loyalty.
The Future of D2C eCommerce
As the digital landscape continues to evolve, D2C eCommerce is expected to thrive and shape the future of retail. Advancements in technology, such as virtual reality and augmented reality, will further enhance the online shopping experience, allowing consumers to engage with products in innovative ways. The integration of artificial intelligence and machine learning will also drive personalization and automation, offering businesses valuable insights and efficiency.
In conclusion, D2C eCommerce presents immense opportunities for businesses in the digital marketing sector. By understanding the benefits, implementing effective strategies, and staying up-to-date with industry trends, companies can leverage this model to drive growth, establish strong customer relationships, and stay ahead of the competition.