The Advantages of Mobile Apps For Business
May 23, 2020
Blog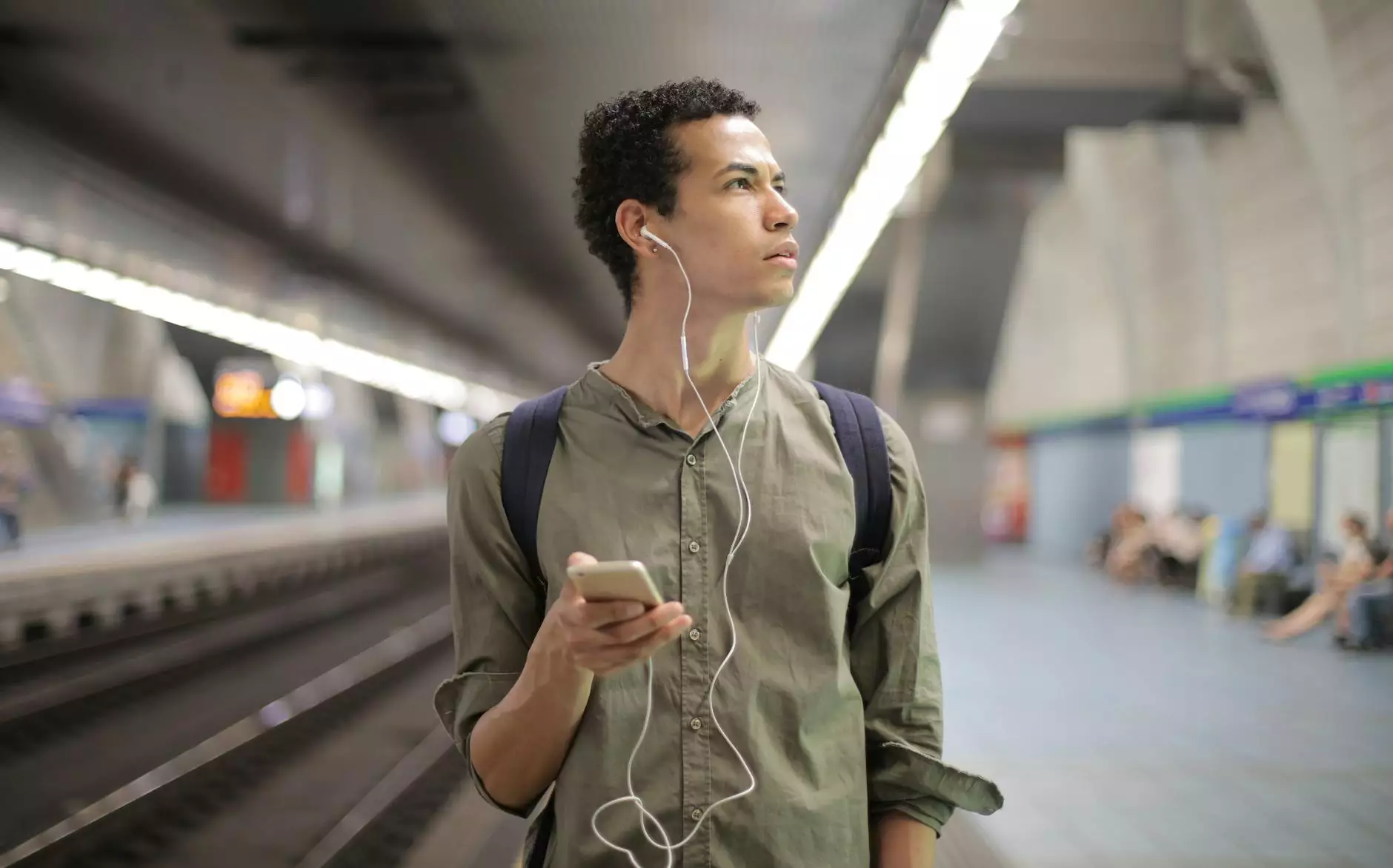 Introduction
Welcome to Smartbiz Design, a leading digital marketing agency focusing on helping businesses succeed in the modern digital landscape. In this article, we will explore the advantages that mobile apps bring to businesses in the business and consumer services industry.
1. Enhanced Customer Engagement
Mobile apps provide a powerful platform for businesses to engage with their customers like never before. With a mobile app, you can create personalized experiences, send push notifications, and offer exclusive deals to your loyal customers. This level of engagement builds brand loyalty and drives customer satisfaction.
2. Improved Brand Visibility
Having a mobile app for your business increases your brand's visibility in the digital world. As more and more people spend significant time on their mobile devices, having your app readily available on their screens enhances brand recall and helps your business stay top of mind. Smartbiz Design specializes in designing visually appealing and user-friendly mobile apps that create a lasting impression on your audience.
3. Direct Marketing Channel
A mobile app serves as a direct marketing channel, allowing businesses to communicate their offerings and promotions directly to their customers. With push notifications, you can instantly reach out to your app users and inform them about new products, discounts, or upcoming events. This direct line of communication ensures that your marketing messages are heard and acted upon.
4. Increased Sales and Revenue
Mobile apps have proven to be a game-changer for businesses looking to boost their sales and revenue. By offering a seamless and convenient shopping experience through your app, you can attract more customers and encourage repeat purchases. Smartbiz Design can help you optimize your mobile app's user experience, ensuring a smooth and hassle-free checkout process that drives conversions and maximizes your revenue potential.
5. Competitive Advantage
In today's competitive business landscape, it is crucial to stay ahead of the curve. By embracing mobile app technology, you can gain a significant competitive advantage over your competitors. A well-designed and highly functional mobile app showcases your commitment to innovation and provides a unique selling proposition that differentiates your business from others. Smartbiz Design specializes in developing customized mobile apps tailored to your business needs, allowing you to stand out in the market.
6. Customer Insights and Analytics
Mobile apps offer valuable insights into customer behavior and preferences. By analyzing user engagement, purchase history, and app usage patterns, businesses can gather data-driven insights to refine their marketing strategies and make informed business decisions. Smartbiz Design can assist you in implementing advanced analytics tools to track and analyze data from your mobile app, helping you better understand your customers and improve your overall business performance.
7. Building Customer Loyalty
A mobile app provides a platform for businesses to cultivate long-lasting relationships with their customers. By offering loyalty programs, personalized recommendations, and convenient access to customer support, you can create a sense of loyalty and trust among your app users. Smartbiz Design can help you design loyalty programs and integrate them seamlessly into your mobile app, strengthening your customer relationships and fostering repeat business.
Conclusion
In conclusion, mobile apps offer numerous advantages to businesses in the business and consumer services industry. By leveraging the power of mobile technology, businesses can enhance customer engagement, improve brand visibility, increase sales and revenue, gain a competitive advantage, gain valuable insights, and build customer loyalty. Smartbiz Design is your trusted partner in developing top-notch mobile apps that elevate your business and drive success in the digital marketing landscape. Contact us today to learn how we can help your business thrive with our mobile app development expertise.