All about ecommerce
May 29, 2023
Blog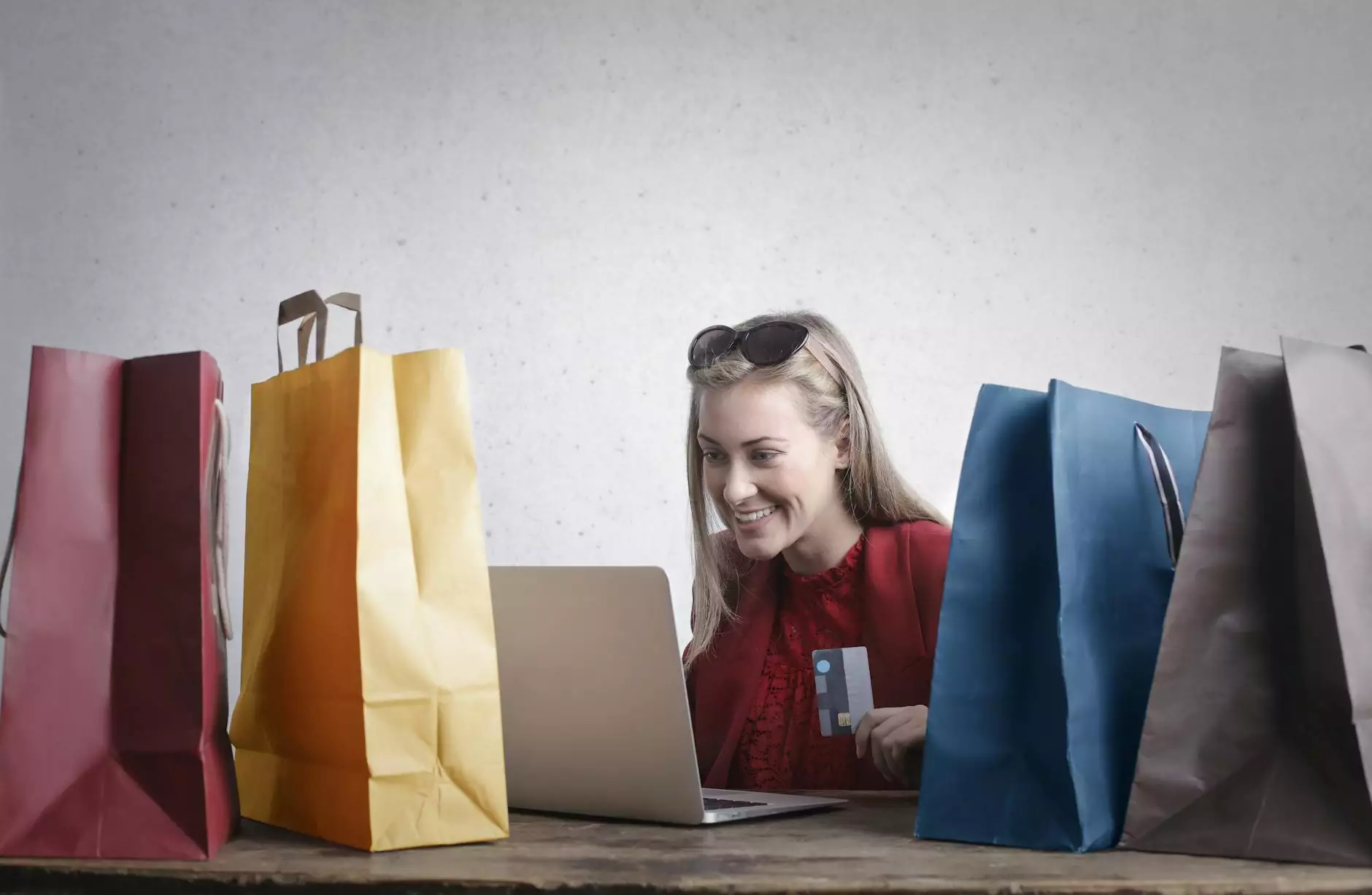 Introduction
Welcome to Smartbiz Design, your trusted partner in the realm of ecommerce solutions. As a leading provider of digital marketing services in the Business and Consumer Services sector, we understand the importance of a robust online presence, especially in the highly competitive ecommerce landscape.
Why Ecommerce Matters
In today's digital age, ecommerce has revolutionized the way businesses operate and consumers shop. It offers numerous advantages, such as expanded market reach, convenience, and cost-efficiency. Whether you're a budding entrepreneur or an established enterprise, embracing ecommerce can unlock immense growth potential and help you gain a competitive edge.
The Benefits of Ecommerce
1. Global Market Reach
Ecommerce provides businesses with the opportunity to reach a global customer base. Breaking geographical barriers, you can extend your products or services to customers beyond your local area, expanding your market reach exponentially.
2. 24/7 Availability
Unlike brick-and-mortar stores with limited operating hours, ecommerce enables your business to be open 24/7. This means customers can browse and make purchases at their convenience, leading to increased sales and customer satisfaction.
3. Cost-Effective Operations
Ecommerce eliminates the need for physical retail spaces and reduces various operational costs associated with traditional stores. With lower overhead expenses, you can invest resources in other critical aspects of your business, such as marketing and product development.
4. Personalized Shopping Experience
Ecommerce platforms allow you to collect valuable customer data and personalize the shopping experience. By leveraging this data, you can offer tailored product recommendations, targeted promotions, and create a seamless buying journey that resonates with your customers.
5. Enhanced Analytics and Insights
Ecommerce provides detailed analytics and reporting features, offering valuable insights into customer behavior, preferences, and sales performance. With this data, you can make informed business decisions, optimize your marketing strategies, and continually improve your ecommerce operations.
Effective Ecommerce Strategies
A successful ecommerce venture requires careful planning and execution. At Smartbiz Design, we employ proven strategies to help businesses thrive in the digital marketplace:
1. User-Friendly Website Design
Your ecommerce website serves as your virtual storefront. We specialize in creating visually appealing, responsive, and user-friendly websites that enhance the overall shopping experience and drive conversions.
2. Mobile Optimization
In the age of smartphones, optimizing your ecommerce website for mobile devices is essential. We ensure that your website is fully responsive, providing seamless navigation and fast load times across all devices to captivate mobile users and maximize conversions.
3. SEO-Driven Content
Creating high-quality, keyword-rich content is crucial for search engine visibility. Our expert copywriters produce compelling product descriptions, blog posts, and landing pages that not only rank well on Google but also engage and convert your target audience.
4. Secure Payment Solutions
Building trust is paramount when it comes to online transactions. Smartbiz Design guarantees secure payment gateways and employs industry-standard security measures to protect sensitive customer information, fostering confidence and loyalty.
5. Seamless Shopping Experience
We focus on streamlining the purchasing process, ensuring hassle-free navigation, intuitive product categorization, and straightforward checkout procedures. By reducing friction, we enhance the overall user experience and boost repeat purchases.
Conclusion
In today's digitally-driven world, ecommerce is a force to be reckoned with. At Smartbiz Design, we understand the intricacies of this dynamic landscape and possess the expertise to elevate your business to new heights. Embrace the power of ecommerce and unlock unparalleled growth opportunities for your business today!