Is That Domain Letter a Scam? Yes! Don't Renew Your ...
Nov 4, 2017
Blog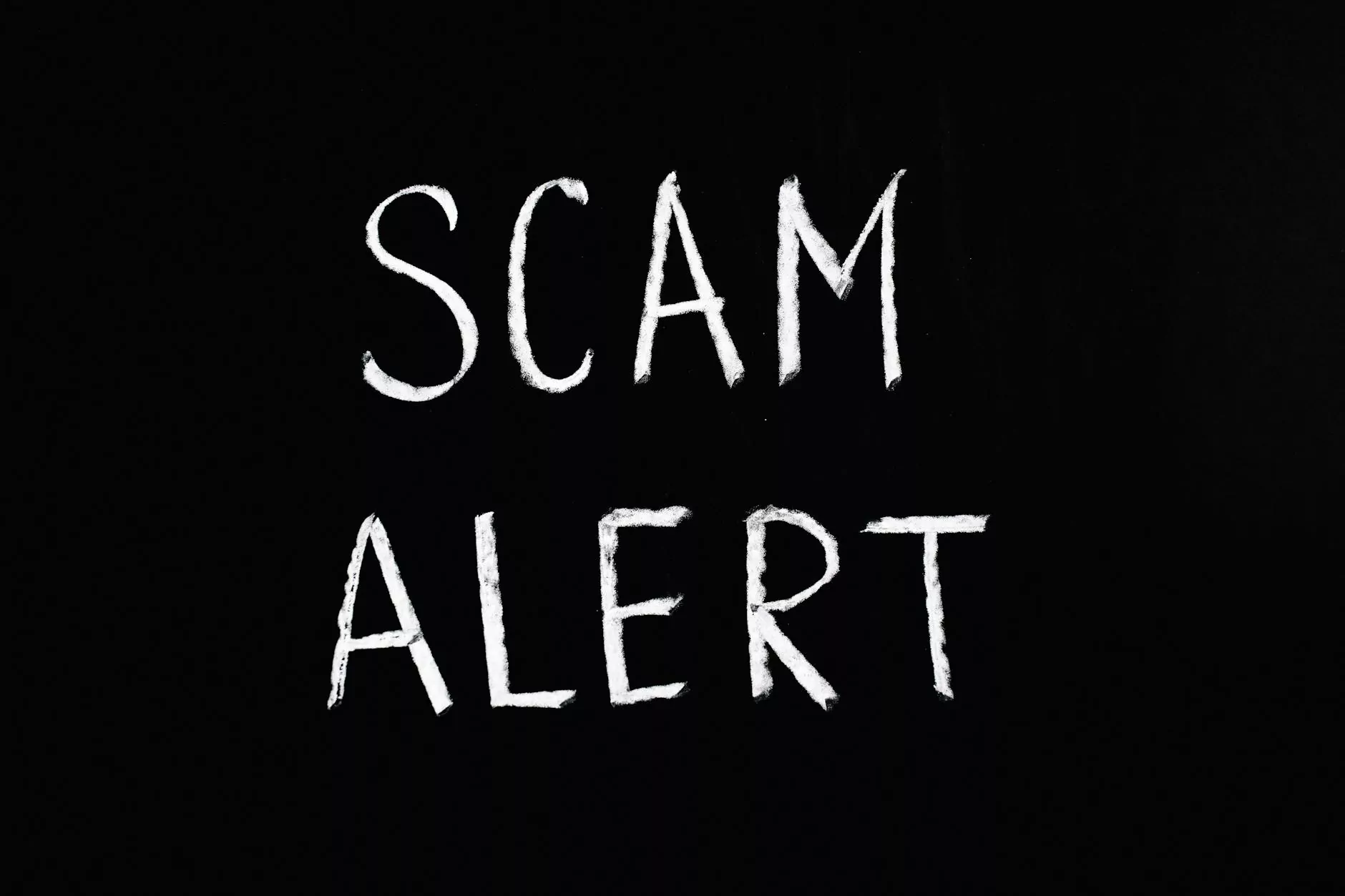 Introduction
Greetings, readers! Welcome to Smartbiz Design's comprehensive guide on identifying domain renewal scams. We are here to provide you with invaluable insights and advice to help protect your online identity and avoid falling victim to fraudulent practices.
Understanding Domain Renewal Scams
In today's digital age, websites have become an essential part of every business. As a website owner, you may receive various domain renewal letters via email or physical mail. These letters often appear official, warning you about your domain's expiration and urging you to renew it immediately. However, not all of these communications are genuine.
Scammers may send fake domain renewal letters with malicious intent, aiming to trick you into transferring your domain to their control or extracting exorbitant fees for unnecessary services. It is crucial to distinguish between legitimate domain renewal notices and these fraudulent attempts. This guide will equip you with the necessary knowledge to identify and protect yourself against such scams.
Identifying Scam Domain Renewal Letters
1. Pay Attention to the Sender: Legitimate domain registrars usually send renewal notices directly from their official email addresses or through their online platforms. Be skeptical of emails from suspicious or unfamiliar addresses claiming to represent your registrar.
2. Check the Tone and Language: Scam letters often use urgent or threatening language to create a sense of immediate action. They may falsely claim that failure to renew your domain immediately will result in its permanent deletion or loss of search engine rankings.
3. Verify the Domain Expiration Date: Take note of your actual domain expiration date and compare it with the one mentioned in the renewal letter. Scammers may create a sense of urgency by providing an earlier expiration date or warning of imminent loss of domain ownership.
4. Review the Payment Requests: Scammers may demand payment through unconventional methods or ask for excessive fees for services that are typically included in your domain registration. Be cautious if the renewal fees seem disproportionately high or if the payment process seems suspicious.
Protecting Yourself from Domain Scams
1. Choose a Trusted Registrar: When registering or renewing your domain, opt for a reputable registrar with a proven track record of security and excellent customer service. Research and read reviews to ensure you select a registrar with a solid reputation.
2. Enable Domain Lock: Many domain registrars offer a feature called "domain lock" or "transfer lock." Enabling this feature adds an extra layer of security to your domain, making it difficult for scammers to gain unauthorized access or transfer it without your consent.
3. Be Wary of Unsolicited Communications: Treat unsolicited domain renewal letters with caution, especially if they claim to be from a registrar you are not familiar with or if the tone and language raise suspicions. Reach out to your current registrar directly for clarification.
4. Educate Your Team: If you own a business or manage multiple domains, educate your team members about domain scams and the importance of verifying renewal notices. A well-informed team is a powerful defense against fraudulent practices.
Conclusion
In the fast-paced digital world, it is crucial to stay vigilant against scams aimed at exploiting unsuspecting website owners. By familiarizing yourself with the techniques scammers employ and adopting preventive measures, you can safeguard your online presence and protect your valuable domain.
Remember, Smartbiz Design is here to support you in every aspect of digital marketing and online security. Don't let scammers take advantage of you. Stay informed, stay alert, and together, we can create a safer online environment for businesses and consumers alike.