Blog Posting Basics Part 1: What to write and when to post
Oct 11, 2021
Blog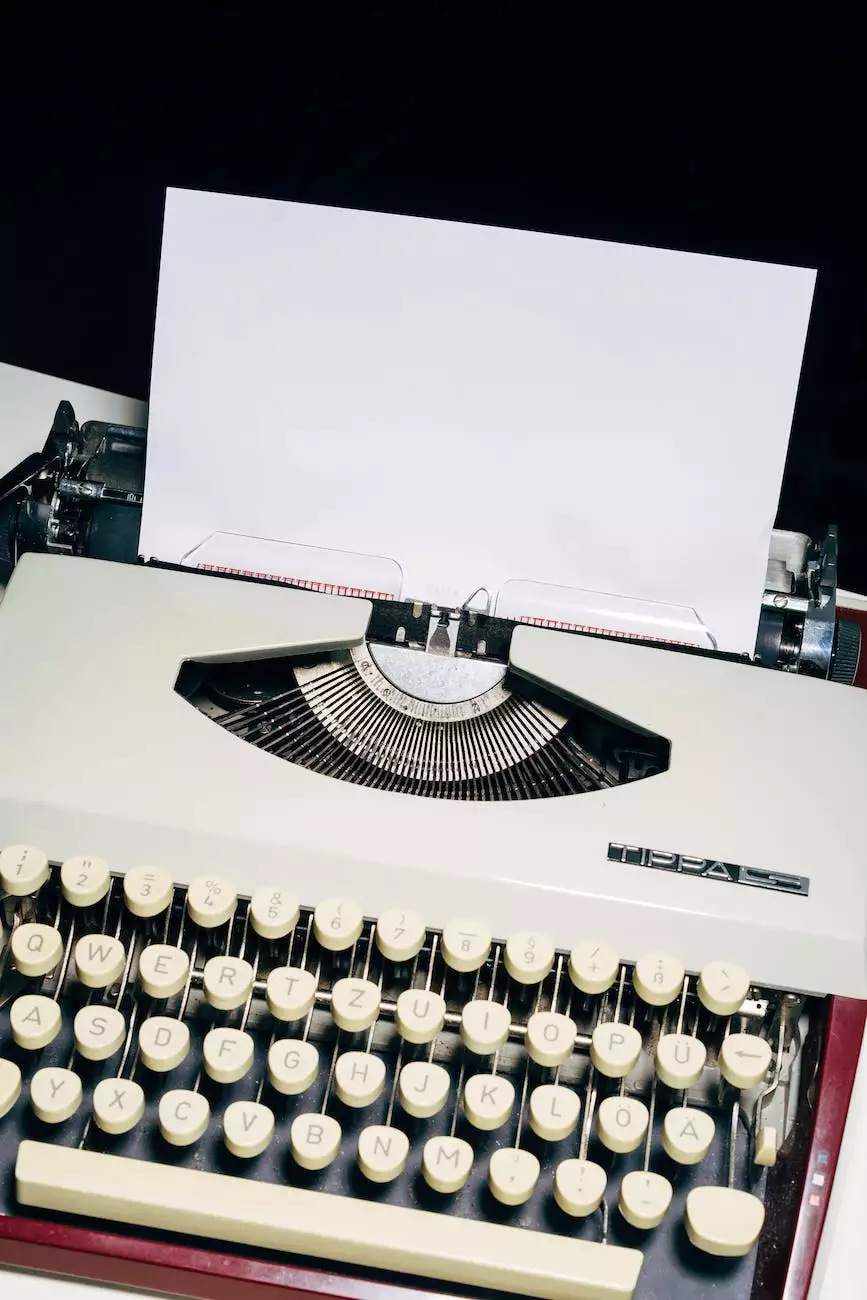 Introduction
Welcome to Smartbiz Design's blog, where we delve into the world of digital marketing and provide valuable insights for businesses and consumers. In this blog post, we will guide you through the essentials of blog posting, focusing on what to write and when to post. By following our expert advice, you can optimize your blog content and improve your Google rankings.
Why is Blog Posting Important?
Before we dive into the specifics, let's understand why blog posting is crucial for your business. As a powerful tool in your digital marketing strategy, blogging allows you to showcase your expertise, establish authority in your industry, connect with your audience, and drive organic traffic to your website. A well-written and strategically published blog post can significantly enhance your online visibility and attract potential customers.
Choosing Your Blog Topics
The first step to creating engaging blog posts is selecting the right topics. Researching and understanding your target audience is key here. Identify their pain points, interests, and questions they may have related to your business or industry. By fulfilling their informational needs, you position yourself as a reliable source of knowledge.
Consider using keyword research tools to identify relevant search terms and phrases related to your business. These keywords will help you optimize your content and increase your chances of ranking higher on Google. However, remember to prioritize user intent and provide valuable content instead of merely stuffing keywords into your blog posts.
Structuring Your Blog Posts
Properly structuring your blog posts is crucial for both user experience and search engine optimization. Organize your content using heading tags, such as H2, H3, and so on, to differentiate sections and make it easier for readers to navigate through your article. These headings also serve as important signals for search engines to understand the hierarchy and relevance of your content.
Title Optimization
Your blog post's title plays a critical role in capturing the attention of your audience and improving search engine visibility. Make sure your title accurately reflects the content of your blog post and includes relevant keywords. Craft a compelling and clickable title that entices users to click through and read your article.
Keyword Placement and Optimization
Strategically placing keywords throughout your blog post can help search engines understand the topic and context of your content. However, avoid keyword stuffing, as it can lead to negative SEO consequences. Instead, focus on natural and organic keyword usage within your paragraphs.
Additionally, optimize your blog post's meta description by including relevant keywords. The meta description is the snippet that appears below your page title on search engine result pages (SERPs). Crafting a well-written and keyword-rich meta description can attract more clicks and improve your click-through rate (CTR).
Writing Engaging and Comprehensive Content
To outrank other websites on Google, it's crucial to provide detailed and valuable content that meets the user's search intent. Write comprehensive paragraphs that thoroughly cover the chosen topic and address all relevant aspects. Include practical tips, case studies, statistics, and examples to support your claims and enhance the credibility of your content.
Keep Your Content Fresh and Relevant
Posting regular and fresh content is important for both user engagement and search engine rankings. Google favors websites that consistently publish new and updated content. Develop a content calendar and set a consistent publishing schedule to ensure a steady flow of blog posts. By keeping your content up to date and relevant, you increase your chances of ranking higher and attracting repeat visitors.
Promoting Your Blog Posts
Once you have published your quality blog post, don't forget to promote it across various channels. Utilize your social media platforms, email newsletters, and other digital marketing channels to reach a wider audience. Encourage social sharing and engage with your audience to generate discussion around your blog post. The more exposure and engagement you receive, the higher the chances of improving your search rankings.
Conclusion
In conclusion, understanding blog posting basics is vital for your digital marketing success. By selecting the right topics, structuring your content, optimizing keywords, and creating engaging and comprehensive blog posts, you can enhance your online visibility and outrank other websites on Google. Remember to keep your content fresh, promote your blog posts, and always prioritize providing value to your audience. Stay tuned for more insightful blog posts from Smartbiz Design as we continue to share our expertise on digital marketing.