In-house Marketing vs. Marketing Agencies
Sep 12, 2021
Blog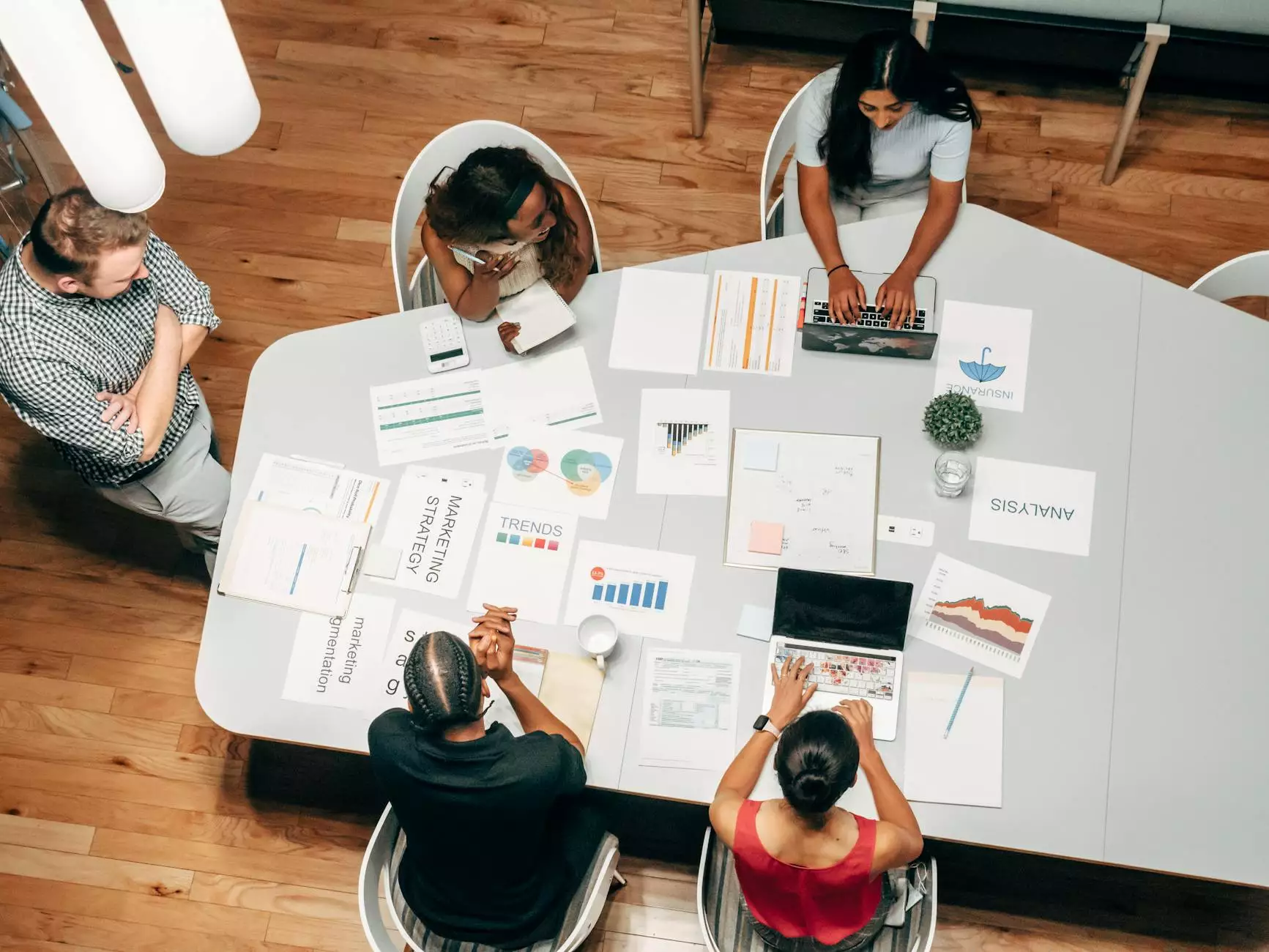 Welcome to SMARTBIZ Design, your trusted partner in Business and Consumer Services - Digital Marketing. In today's highly competitive business landscape, effective marketing strategies are essential to drive growth and stay ahead of the competition. One crucial decision you'll need to make is whether to establish an in-house marketing team or hire a marketing agency. In this comprehensive guide, we'll explore the pros and cons of each approach, allowing you to make an informed choice that aligns with your business goals and objectives.
The Benefits of In-house Marketing
Building an in-house marketing team offers a range of advantages that can contribute to the success of your business. Let's explore some of these benefits:
1. Knowledge of Your Business
By having an in-house marketing team, you have professionals who are solely dedicated to understanding your business inside and out. They develop a deep knowledge of your products, services, target audience, and competitive landscape. This familiarity allows them to create tailored marketing campaigns that resonate with your target market and effectively communicate your unique value proposition.
2. Full Control and Flexibility
Having an in-house team gives you complete control over your marketing activities. You can direct the efforts, adjust strategies on the fly, and respond promptly to market changes. This level of control and flexibility is crucial for implementing agile marketing techniques and staying adaptable in a rapidly evolving business environment.
3. Brand Consistency
An in-house team understands your brand guidelines, voice, and tone, ensuring consistent messaging across all marketing channels. They can develop a cohesive brand identity and maintain brand integrity, which is vital for building trust and loyalty among your audience. With a dedicated team, you can ensure that every piece of marketing collateral accurately reflects your brand's values and objectives.
4. Deep Internal Collaboration
Having a team working in-house fosters close collaboration with other departments, such as sales, product development, and customer support. This collaboration allows for better alignment of marketing strategies with overall business objectives and facilitates the exchange of valuable insights. The collective expertise within your organization enables a holistic approach to marketing, resulting in more comprehensive campaigns that resonate with your target audience.
Advantages of Hiring a Marketing Agency
While an in-house marketing team offers several benefits, partnering with a marketing agency can also be highly advantageous. Let's explore the advantages offered by professional marketing agencies:
1. Diverse Skill Set
Marketing agencies typically employ professionals with diverse skill sets, ranging from SEO specialists and content writers to graphic designers and social media experts. This collective talent pool ensures that you have access to a wide range of skills and expertise, allowing for comprehensive marketing strategies that cover all aspects of digital marketing.
2. Industry Insights and Expertise
Marketing agencies work with a variety of clients across different industries, which provides them with valuable insights and knowledge of various markets. They stay up-to-date with the latest industry trends, marketing tools, and best practices. By leveraging their expertise, you can gain a competitive edge and stay ahead of your competitors.
3. Cost-effectiveness
Hiring an in-house marketing team involves significant costs, including salaries, benefits, training, and infrastructure. On the other hand, partnering with a marketing agency offers a more cost-effective solution. Agencies provide their services on a contractual basis, and you only pay for the specific services you require. This flexibility allows you to allocate your budget more efficiently and make the most out of your marketing investments.
4. Scalability and Adaptability
Marketing agencies specialize in scaling marketing efforts based on your business needs. Whether you require a targeted campaign for a specific product launch or comprehensive marketing support for a major business expansion, agencies can accommodate your requirements efficiently. Additionally, as your business evolves, agencies can quickly adapt their strategies to ensure continued success.
Choosing the Right Solution for Your Business
When deciding between in-house marketing and hiring a marketing agency, there isn't a one-size-fits-all answer. It depends on various factors like your business size, goals, budget, and industry. Here are some considerations to help you make an informed decision:
1. Assess Your Business Requirements
Start by evaluating your business needs and objectives. Determine the scope of your marketing activities and the level of expertise required. If your marketing efforts are specialized and need continuous attention, an in-house team may be the ideal choice. However, if you need a broader range of skills and want to stay up-to-date with the latest strategies, a marketing agency could be a better fit.
2. Analyze Your Budget
Consider your budget allocation for marketing. An in-house marketing team requires substantial financial investment, ranging from salaries to ongoing training and tools. If your budget permits, building an in-house team may provide long-term value. On the other hand, if you have budget constraints, partnering with a marketing agency can be a more cost-effective solution.
3. Evaluate Time Constraints
Analyze your available time and resources. Establishing an in-house team takes time, from hiring and training to building processes and infrastructure. If you require quick deployment and prefer a ready-to-go solution, outsourcing to a marketing agency might be a more time-efficient choice.
4. Consider Long-term vs. Short-term Goals
If your marketing goals are short-term and require intensive effort, hiring a marketing agency for specific campaigns or projects can be beneficial. Conversely, if you have long-term objectives and want to build an internal marketing expertise, establishing an in-house team may be the better option.
In conclusion, both in-house marketing and hiring a marketing agency offer unique advantages. The decision ultimately depends on your specific business needs, resources, and goals. SMARTBIZ Design is here to assist you with customized digital marketing solutions, whether you choose to build an in-house team or partner with our expert marketing professionals. Contact us today to take your business to new heights with our comprehensive marketing services!