How to Write a Professional Bio for Yourself or Your Business
Aug 14, 2023
Blog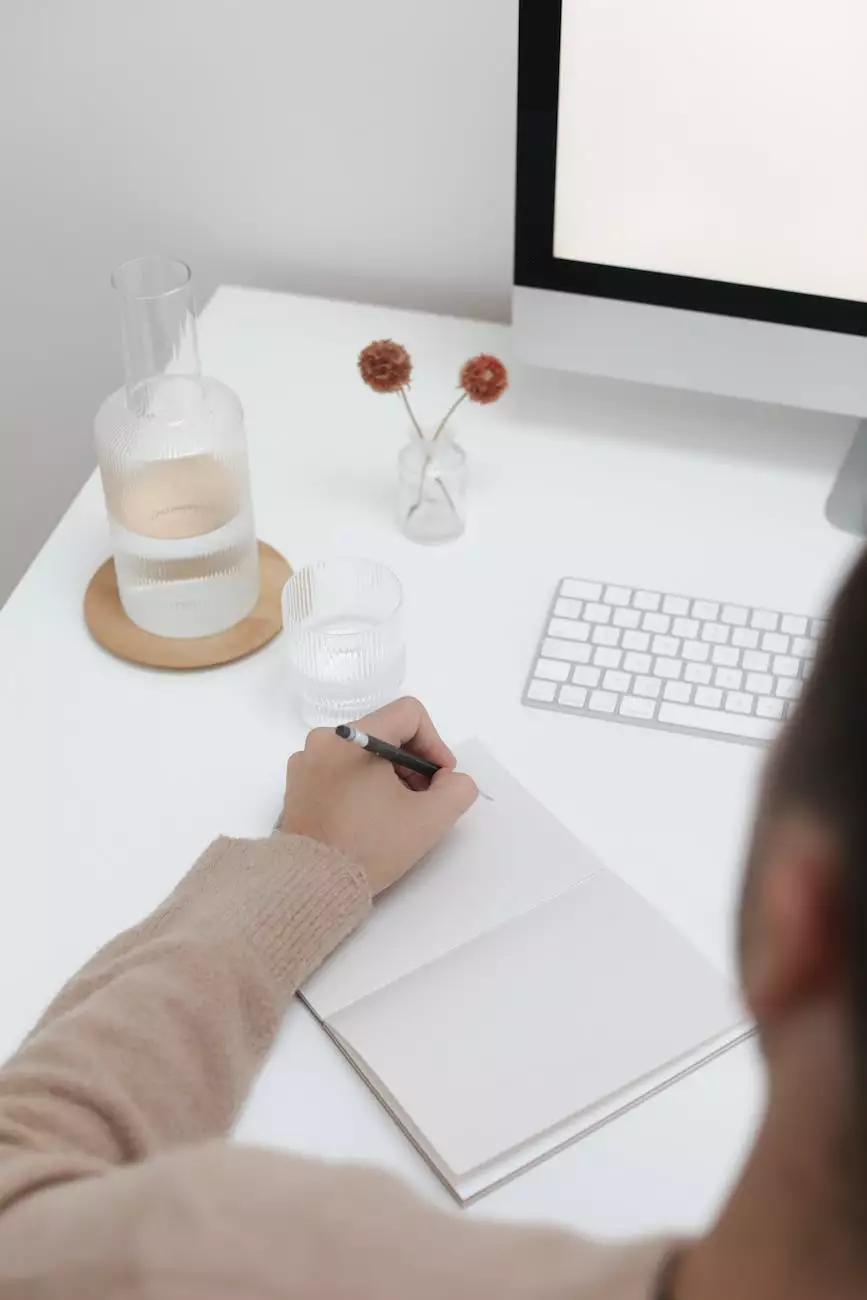 In today's digital age, having a strong online presence is crucial for individuals and businesses alike. Whether you are a freelancer, entrepreneur, or a business owner, a well-crafted professional bio can make a significant impact on how you are perceived by others.
Why is a Professional Bio Important?
Your professional bio serves as your virtual introduction to the world. It provides potential clients, customers, and collaborators with a glimpse into your background, expertise, and achievements. A compelling bio can help you establish credibility, build trust, and differentiate yourself from others in your industry.
Identify Your Target Audience
Before you start writing your professional bio, it is essential to identify your target audience. Consider who will be reading your bio and what information would be most relevant and intriguing to them. Understanding your audience will help you tailor your bio to their needs and interests.
Start with a Strong Opening Statement
Your opening statement is the first impression you make on the reader, so it needs to be captivating and attention-grabbing. Begin with a concise and powerful sentence that highlights your unique selling proposition or key accomplishments. This will instantly engage the reader and entice them to continue reading.
Showcase Your Expertise and Achievements
Next, it's time to showcase your expertise, experience, and accomplishments. Highlight your relevant skills, qualifications, and industry-specific knowledge that sets you apart. Use specific examples and data to demonstrate your success and credibility. Remember to keep your bio focused and concise to maintain the reader's interest.
Highlight Your Unique Selling Proposition
Your unique selling proposition (USP) is what sets you apart from your competitors. It could be your innovative approach, your specialized expertise, or your exceptional customer service. Clearly communicate your USP in your bio to make a compelling case for why people should choose you over others.
Include Testimonials and Social Proof
Incorporating testimonials and social proof in your professional bio can further enhance your credibility. Including positive feedback from satisfied clients or influential figures in your industry validates your expertise and builds trust with your audience. Don't be afraid to showcase the positive impact you've had on others.
Add a Personal Touch
While it's important to maintain a professional tone, adding a personal touch to your bio can make it more relatable and memorable. Share a bit about your background, hobbies, or interests that are relevant to your professional journey. This humanizes your bio and helps you connect with your audience on a deeper level.
Keep it Up to Date
As your career or business evolves, so should your professional bio. Regularly review and update your bio to reflect your latest achievements, accolades, and projects. By keeping your bio current, you show that you are actively engaged in your field and continuously striving for growth.
Optimize for Search Engines
Along with crafting a compelling bio, optimizing it for search engines is essential to improve its visibility online. Use relevant keywords throughout your bio that accurately represent your expertise and industry. However, make sure to incorporate them naturally to maintain a smooth and engaging reading experience.
Conclusion
A well-written professional bio can have a significant impact on your personal brand or business. By following the tips and guidelines provided in this guide, you can create a bio that resonates with your target audience and helps you stand out in a competitive digital landscape.
Smartbiz Design is a leading provider of digital marketing services. We specialize in helping businesses and individuals establish a strong online presence. Contact us today for expert assistance with crafting a compelling and effective professional bio.