18 Tips to Help You Find Great Business Name Ideas
Jul 13, 2023
Blog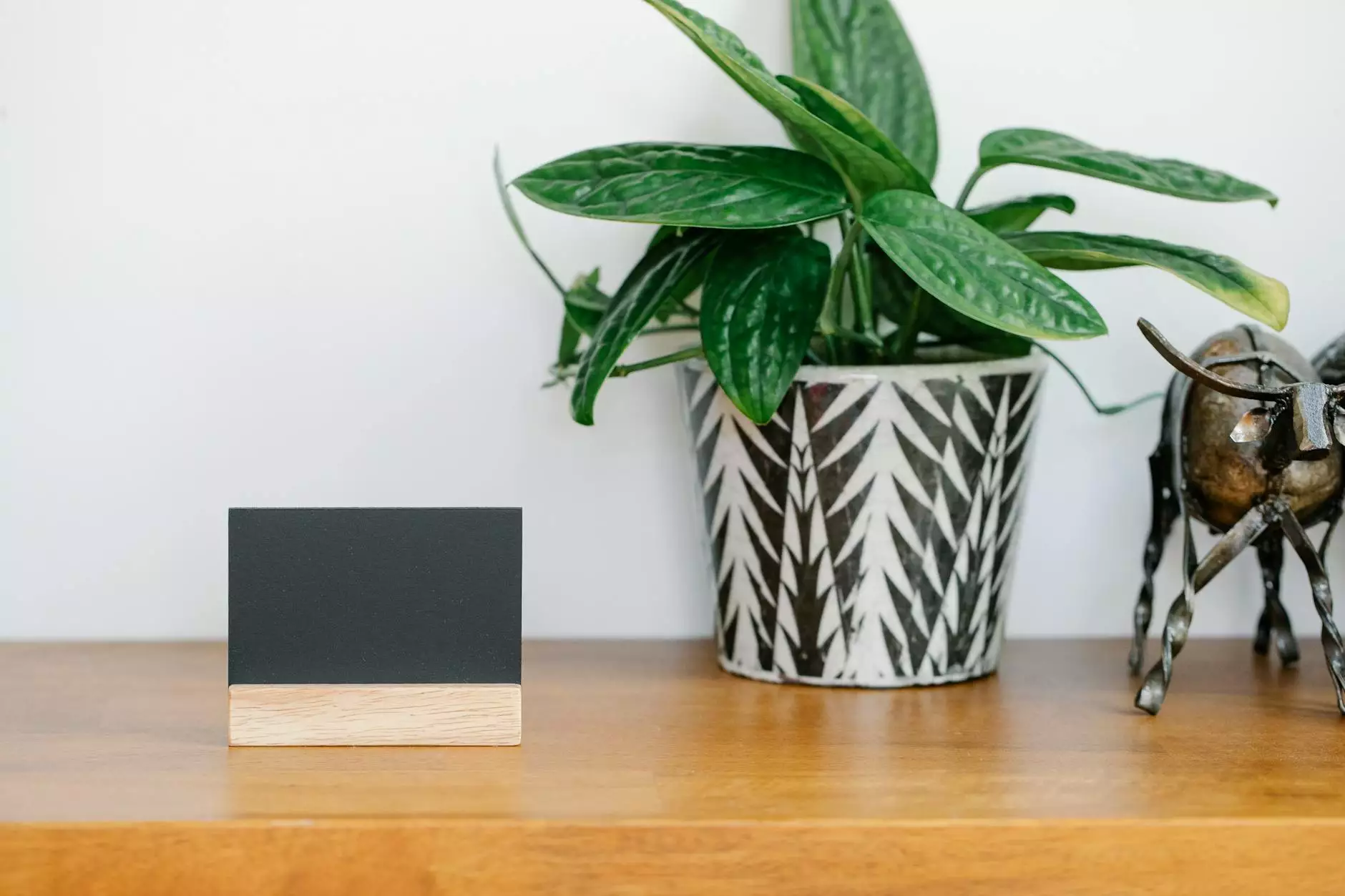 Introduction
Welcome to Smartbiz Design's comprehensive guide on finding great business name ideas. In this article, we will provide you with 18 tips to help you create an attention-grabbing and memorable name for your business. Whether you're starting a new venture or rebranding an existing one, choosing the right business name is crucial for success.
1. Understand Your Target Audience
To create a successful business name, it's important to understand your target audience. Who are your potential customers? What are their preferences, interests, and values? Tailor your name to resonate with your target market and make a strong connection.
2. Reflect Your Brand Identity
Your business name should reflect your brand identity and convey the essence of what your company stands for. Identify your brand's unique selling points and incorporate them into the name to help differentiate yourself from competitors.
3. Brainstorm Keywords
Conduct thorough keyword research related to your industry and niche. Compile a list of relevant keywords and brainstorm creative combinations and variations to generate unique business name ideas.
4. Consider Naming Trends
Stay updated with current naming trends in your industry. Research successful businesses and analyze their naming strategies. While it's important to stay unique, incorporating modern trends can make your name more appealing to your target audience.
5. Use Wordplay and Puns
Adding a touch of creativity through wordplay or puns can make your business name memorable and attention-grabbing. However, be cautious not to overdo it and ensure the name is still easy to understand and pronounce.
6. Keep It Simple and Easy to Remember
A simple and easy-to-remember name is more likely to stick in people's minds. Avoid using complex or overly long names that may confuse or be forgotten by potential customers.
7. Check Domain Availability
Before finalizing your business name, it's crucial to check domain name availability. Having a matching domain will make it easier for customers to find and remember your website.
8. Test the Name
Once you have a few potential names, test them with your target audience. Gather feedback and analyze their reactions. This will help you understand how the name resonates with your potential customers and make any necessary adjustments.
9. Avoid Copyright Infringement
Ensure your business name doesn't infringe on any existing trademarks or copyrights. Conduct a thorough search to avoid potential legal issues in the future.
10. Consider Future Expansion
Think long-term and consider whether your business name will still be relevant and suitable as your company expands. Avoid names that may limit your potential growth or cause confusion if you decide to diversify your offerings in the future.
11. Use Positive and Memorable Words
Choose words that evoke positive emotions and leave a lasting impression. Incorporating such words in your business name can help create a strong brand image and attract customers.
12. Research Competitors
Analyze your competitors' business names and positioning in the market. Identify any gaps or opportunities and aim to differentiate your name from theirs. This will help you stand out in the crowded marketplace.
13. Get Feedback from Trusted Individuals
Seek feedback from trusted individuals such as mentors, industry experts, or colleagues. Their input can provide fresh perspectives and valuable insights to refine your name choice.
14. Consider International Reach
If you plan to cater to an international audience, ensure your business name is easily pronounceable and doesn't have any negative connotations in other languages or cultures.
15. Test for Availability on Social Media Platforms
Social media presence is crucial for businesses today. Before finalizing your name, check its availability as a username on popular social media platforms. Consistency across all platforms strengthens your brand identity and makes it easier for customers to find you.
16. Think Longevity
Aim for a business name that stands the test of time. Avoid trendy or overly specific names that may become outdated as market preferences change.
17. Evaluate Pronunciation and Spelling
Ensure your business name is easy to pronounce and spell. This will help customers remember and share your name without any confusion.
18. Consult with Professional Naming Services
If you're still struggling to find the perfect business name, consider consulting with professional naming services. These experts can provide valuable guidance and creative suggestions based on your specific industry and target audience.
Conclusion
Finding a great business name is an important step in building a successful brand. By following the tips outlined in this article, you'll be equipped with the knowledge and strategies to create a compelling and memorable name that resonates with your target audience. Remember, your business name is a reflection of your brand's identity, so make it count!