How Is Technology Influencing the Fashion Industry?
Apr 29, 2019
Blog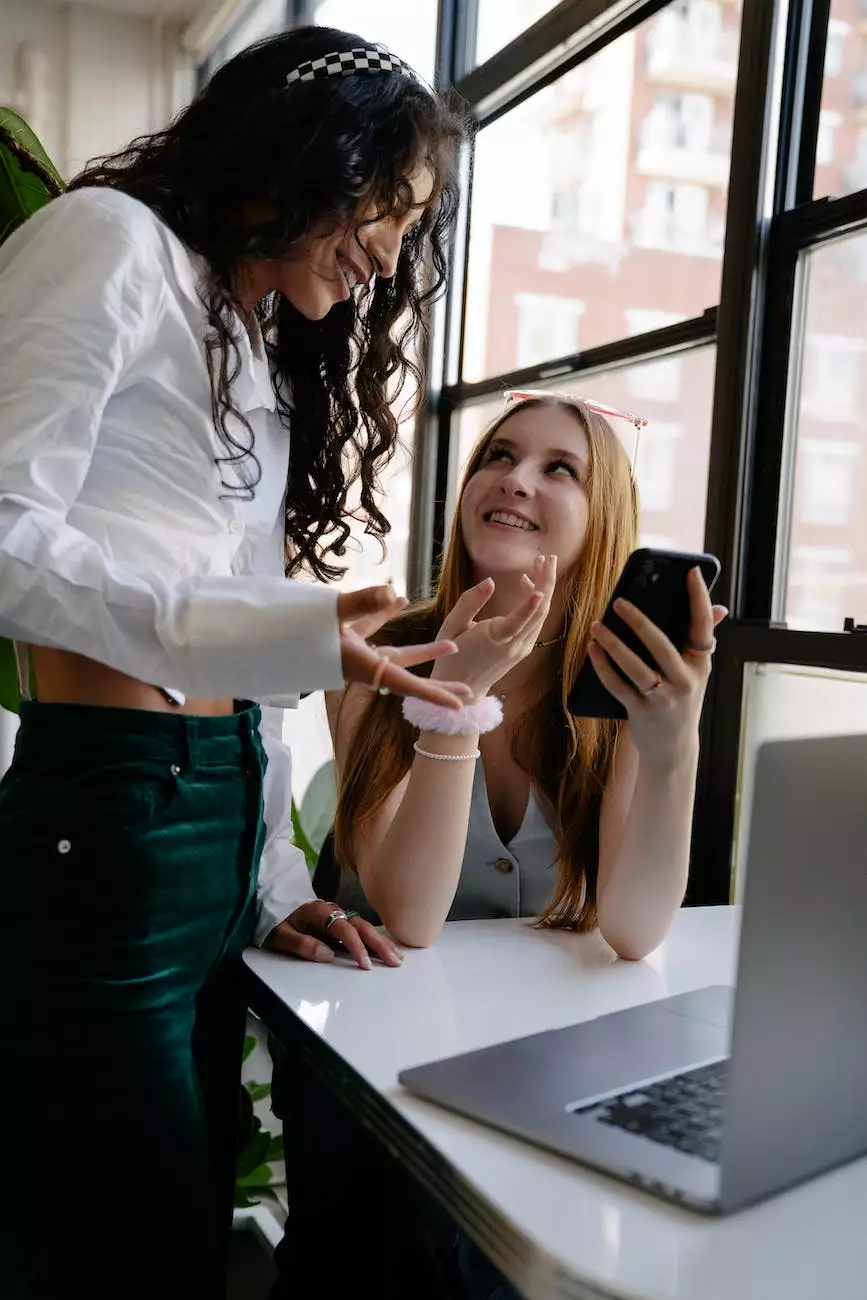 In today's digital age, technology has permeated almost every aspect of our lives, significantly impacting various industries, including fashion. The fashion industry is no longer solely about creativity and design; it has become increasingly intertwined with technology, leading to a paradigm shift in the way fashion is created, marketed, and consumed. As a top digital marketing agency in the business and consumer services industry, Smartbiz Design explores the transformative power of technology in the fashion industry.
The Rise of E-Commerce and Online Shopping
In recent years, the fashion industry has witnessed a remarkable surge in e-commerce and online shopping. Consumers now have the convenience of browsing and purchasing clothes, accessories, and fashion trends from the comfort of their homes. With the proliferation of smartphones, tablets, and high-speed internet, online shopping has become an integral part of the fashion industry.
Personalized Recommendations and Virtual Fitting Rooms
One of the key advantages of technology in the fashion industry is the ability to provide personalized recommendations and virtual fitting rooms. Using advanced algorithms and machine learning, fashion brands can analyze customer data and offer curated suggestions tailored to individual preferences and styles. Virtual fitting rooms enable customers to try on clothes virtually, helping them make informed decisions before making a purchase.
Revolutionizing Supply Chain and Manufacturing
Technology has completely revolutionized the fashion supply chain and manufacturing process. Advanced software systems and automation have streamlined production, reducing time-to-market and increasing efficiency. From design software and 3D prototyping to robotic manufacturing and inventory management systems, technology has transformed the way fashion products are conceived, produced, and distributed.
Smart Fabrics and Wearable Technology
Smart fabrics and wearable technology have revolutionized the way we interact with fashion. From fitness trackers and smartwatches to clothing embedded with sensors, technology-infused garments have become increasingly popular. These innovations not only enhance comfort and functionality but also offer unique opportunities for brands to engage with their customers in novel and creative ways.
The Role of Social Media and Influencers
Social media has become a powerful tool for fashion brands to reach a global audience. Platforms like Instagram, YouTube, and TikTok have revolutionized how fashion trends are shared and consumed. Influencers, with their vast online followings and ability to create aspirational content, have become key players in the fashion industry. Brands collaborate with influencers to promote their products and drive brand visibility.
Enhanced Customer Experience: Technology has transformed the way customers interact with brands and their products. From immersive virtual fashion shows to augmented reality shopping experiences, technology has elevated the overall customer experience.
Data-Driven Insights: With the help of advanced analytics and data-driven insights, fashion brands can better understand consumer preferences, buying patterns, and market trends. This wealth of information enables them to make informed decisions and tailor their offering to meet evolving customer demands.
Eco-Friendly Initiatives: Technology has played a crucial role in driving sustainability in the fashion industry. From innovative recycling techniques to reducing carbon footprint in the supply chain, technology enables fashion brands to adopt more eco-friendly practices.
Global Accessibility: Technology has broken geographical barriers, making fashion more accessible to people worldwide. Through online platforms and international shipping, fashion enthusiasts can now access a diverse range of styles and designs from all corners of the globe.
In conclusion, technology has unquestionably transformed the fashion industry, bringing about immense possibilities and opportunities. As a leading digital marketing agency, Smartbiz Design helps businesses navigate this ever-evolving landscape, leveraging technology to stay ahead of the competition. The digital revolution in fashion is ongoing, and brands that embrace technological innovations are poised for success in this dynamic and fast-paced industry.