Vet On-Demand Mobile App Development Cost and Key
Jun 4, 2020
Blog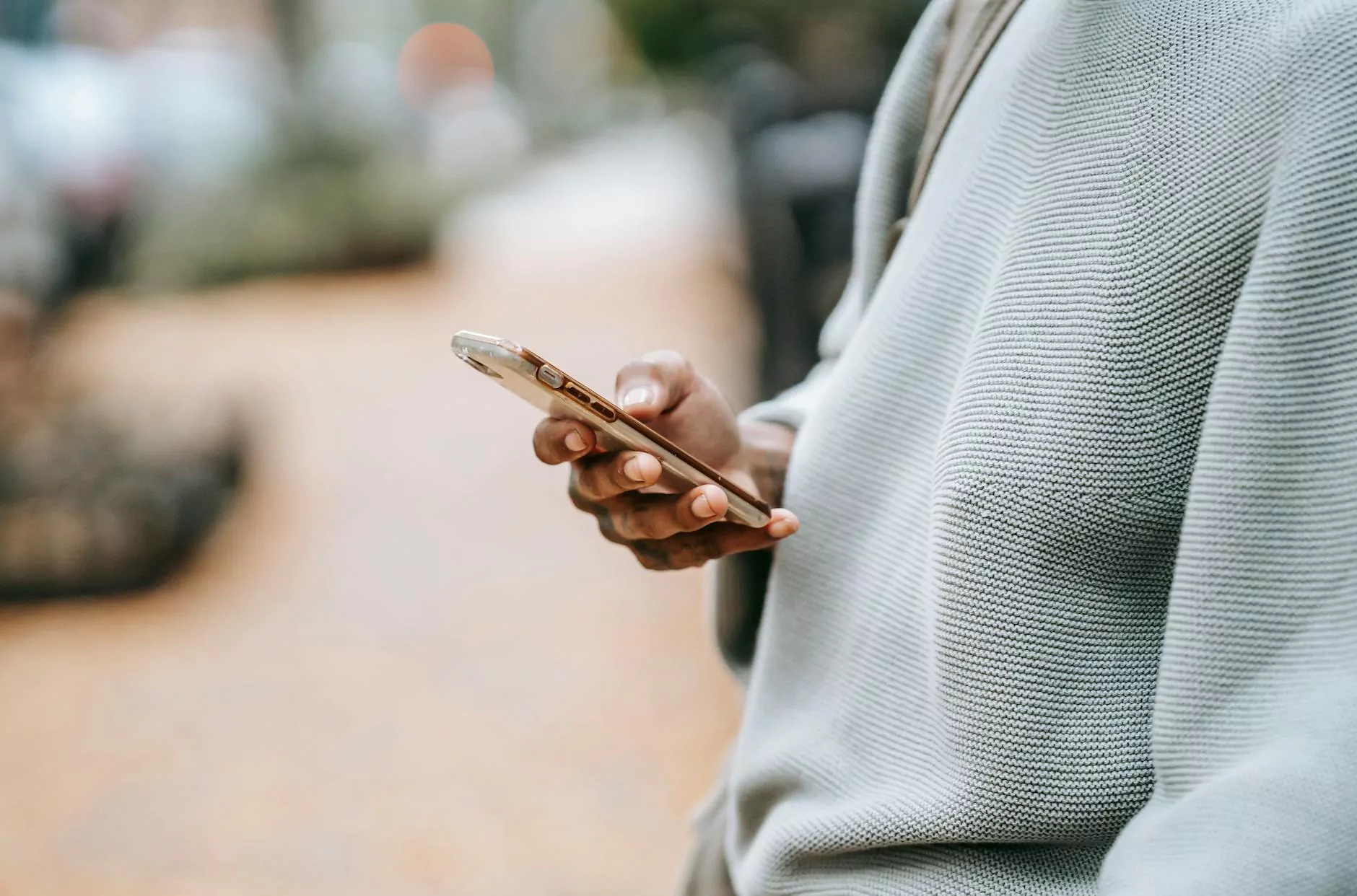 Introduction
Welcome to Smartbiz Design's comprehensive guide on vet on-demand mobile app development. Our team of experts specializes in helping businesses create successful digital solutions in the Business and Consumer Services - Digital Marketing category. In this guide, we will cover the cost and key aspects involved in developing a veterinary on-demand app.
Understanding the Veterinary On-Demand App Landscape
In today's fast-paced world, the demand for convenience and instant access to services has grown exponentially. The veterinary industry is no exception. With a vet on-demand mobile app, pet owners can easily connect with licensed veterinarians and schedule appointments from the comfort of their homes. These apps provide a convenient solution for pet healthcare, bringing together technology and veterinary expertise in one user-friendly platform.
Key Features of a Vet On-Demand Mobile App
Building a successful vet on-demand mobile app requires careful planning and consideration of key features that will drive user engagement and satisfaction. Here are some essential features to include:
Appointment Scheduling: Allow users to book appointments with veterinarians based on availability and location.
Virtual Consultations: Provide users with the option to have video consultations with veterinarians for non-emergency cases.
Secure Payment Gateway: Enable smooth and secure online payments for services rendered.
Electronic Medical Records: Implement a system for veterinarians to access and update pet medical records digitally.
Medication Reminders: Send reminders to pet owners for medication schedules and veterinary appointments.
Chat Support: Offer a live chat feature for users to communicate with customer support or veterinarians.
The Cost of Vet On-Demand Mobile App Development
The cost of developing a vet on-demand mobile app can vary depending on several factors, including:
App Complexity: The more complex the features and functionalities, the higher the development cost.
Design Requirements: Customized UI/UX designs and animations may incur additional costs.
Integration with Existing Systems: If you require integration with external systems like payment gateways or electronic medical records, it may impact the overall cost.
Platform: Developing for both iOS and Android platforms will increase the development cost compared to choosing a single platform.
Maintenance and Updates: Ongoing maintenance and updates will require additional resources and may impact the overall cost in the long run.
It is crucial to work with an experienced app development agency like Smartbiz Design to get an accurate cost estimation tailored to your specific requirements.
Choosing the Right App Development Partner
Selecting the right app development partner is essential for the success of your vet on-demand mobile app. Here are some factors to consider:
Experience: Look for an agency with a proven track record in developing mobile apps, preferably in the veterinary or healthcare industry.
Portfolio: Review their portfolio to assess the quality of their previous work and see if it aligns with your vision.
Client Testimonials: Check for client testimonials and reviews to gauge their level of client satisfaction.
Collaboration: Effective communication and collaboration are crucial for a successful partnership. Ensure the agency values your input and actively involves you throughout the development process.
Post-launch Support: Inquire about the agency's post-launch support and maintenance services to ensure continuous app performance.
Conclusion
In conclusion, developing a vet on-demand mobile app offers tremendous opportunities in the veterinary industry. By incorporating essential features, considering the associated costs, and selecting the right development partner like Smartbiz Design, you can create a successful app that caters to the needs of pet owners and veterinarians alike. Embrace the digital transformation and provide convenience to pet owners with a vet on-demand mobile app.