Iconic Brands: How to Make a Truly Iconic Packaging Design
Mar 21, 2022
Blog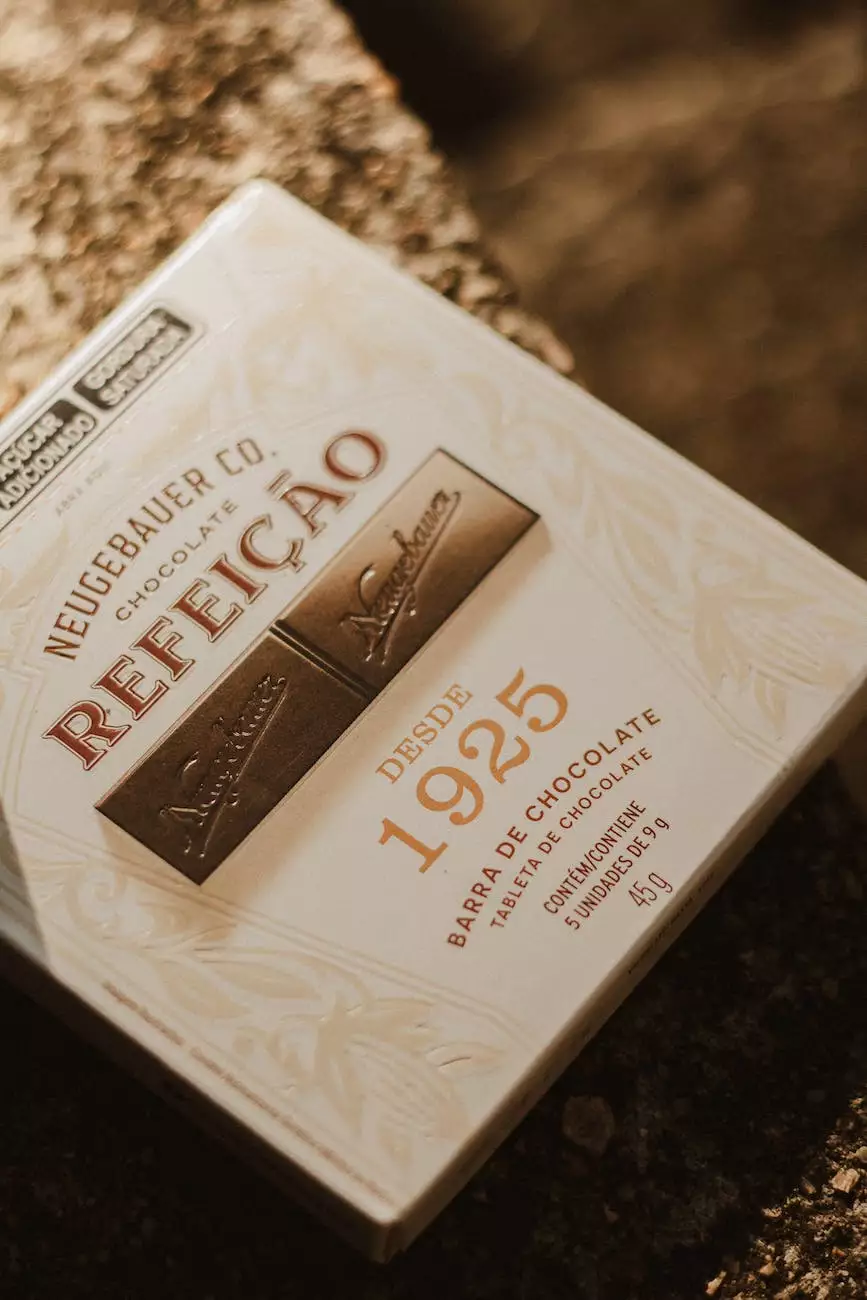 In today's competitive business landscape, creating a truly iconic brand is crucial for success. Your packaging design plays a vital role in conveying your brand identity, attracting customers, and leaving a lasting impression. Smartbiz Design, a leading digital marketing agency in the business and consumer services industry, shares expert insights on how to make your packaging design truly iconic.
The Power of Iconic Packaging
Iconic packaging design has the ability to captivate consumers and create a strong emotional connection with your brand. It goes beyond serving as a mere container for your products; it becomes a visual representation of your values, story, and unique selling proposition. When done right, iconic packaging can enhance brand recognition, drive sales, and foster long-term customer loyalty.
Understanding Your Target Audience
To create packaging that resonates with your target audience, you must first understand their needs, preferences, and aspirations. Conducting thorough market research, analyzing consumer behavior, and identifying key demographics will provide valuable insights into crafting a packaging design that appeals to your ideal customers. Taking the time to understand your audience ensures that your packaging communicates effectively and connects with their desires.
Unveiling Your Brand Story
A truly iconic packaging design tells a compelling brand story. It should encapsulate your brand's history, values, and mission in a visually appealing and memorable way. By crafting a narrative through your packaging, you can evoke emotions, spark curiosity, and differentiate yourself from competitors. Your packaging design should align with your brand's personality and message, creating authenticity that resonates with consumers.
Distinctive Visual Identity
Your packaging design should have a distinctive visual identity that sets it apart from the competition. Utilize graphic elements, colors, typography, and imagery that reflect your brand's essence. Consistency is key; ensure that your packaging design aligns with your overall brand identity, including your logo and other marketing materials. Make bold choices that grab attention and create a lasting impact on the minds of consumers.
Practicality and Functionality
While creating a visually appealing packaging design is crucial, practicality and functionality are equally important. Your packaging should be designed with the product's safety, ease of use, and convenience in mind. Consider the size, shape, materials, and practical features that enhance the overall user experience. Striking the right balance between aesthetics and functionality ensures that your packaging design not only looks great but also serves its purpose effectively.
Sustainability and Eco-Friendliness
In today's environmentally conscious world, incorporating sustainable and eco-friendly elements into your packaging design is essential. Consumers are increasingly favoring brands that prioritize sustainability. Explore options such as using recyclable materials, reducing waste, or implementing innovative packaging solutions that minimize environmental impact. By showcasing your commitment to the planet, you can attract eco-conscious consumers and align your brand with their values.
Creating a Memorable Unboxing Experience
An often overlooked aspect of packaging design is the unboxing experience. This unique opportunity allows you to create a memorable and delightful interaction between your brand and your customers. Consider adding personalized touches, surprise elements, or special messages that make the unboxing experience exciting and shareable. Engaging customers through a positive unboxing experience can lead to social media buzz, word-of-mouth marketing, and increased brand loyalty.
Testing, Iteration, and Feedback
Creating a truly iconic packaging design requires continuous improvement and fine-tuning. Conduct A/B testing, gather feedback from consumers, and analyze the market response to measure the effectiveness of your packaging. Iterate and refine your design based on the insights gained, ensuring that it remains relevant and engaging. By embracing a data-driven approach, you can make informed decisions that optimize the impact of your packaging.
Unlock the Potential of Iconic Packaging with Smartbiz Design
At Smartbiz Design, we understand the power of packaging design in creating iconic brands that stand out in a crowded marketplace. Our team of expert digital marketers has the knowledge and experience to help you craft a packaging design that truly reflects your brand's identity and engages your target audience. Contact us today to unlock the potential of iconic packaging and elevate your brand to new heights.