How to Develop a Money Management Mobile App?
Dec 31, 2017
Blog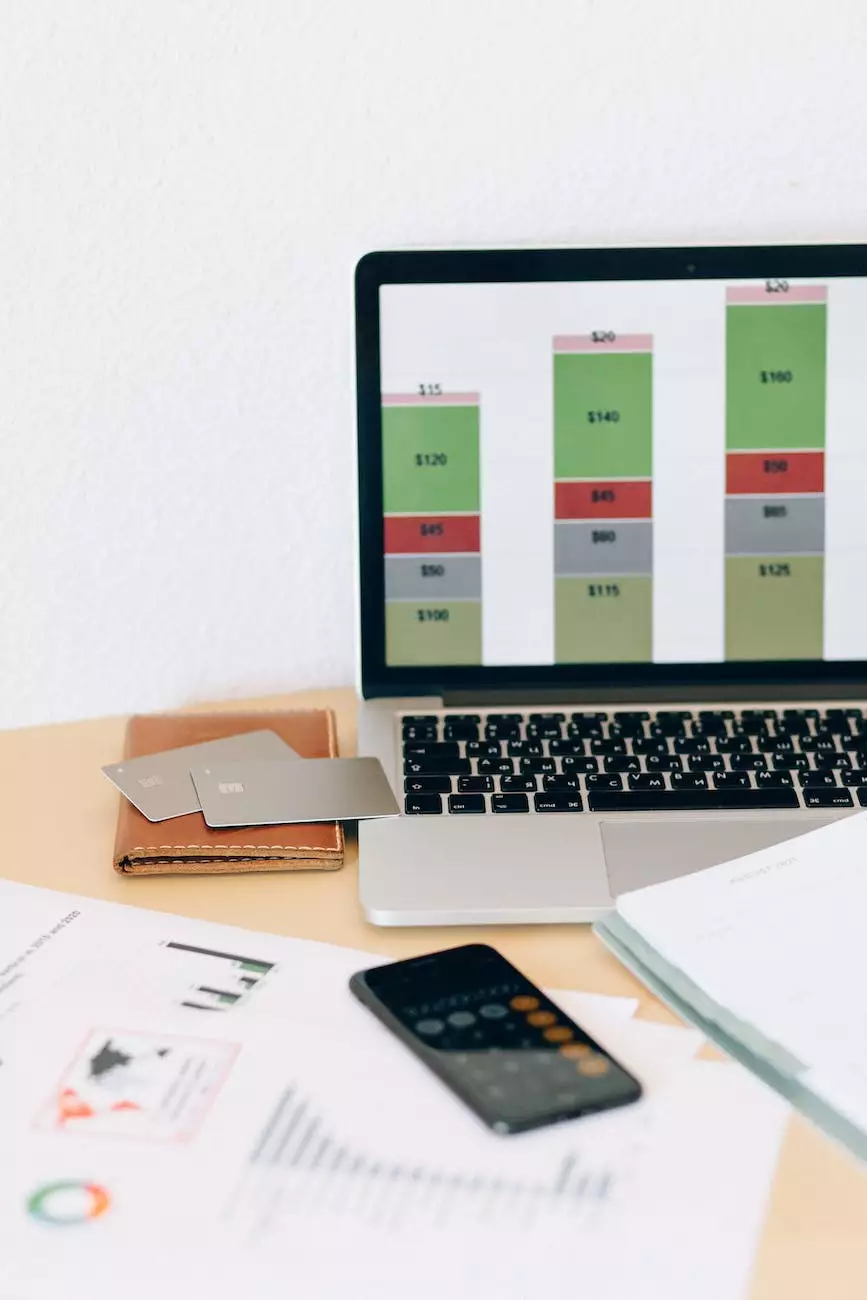 Introduction
Welcome to Smartbiz Design, your trusted partner in developing cutting-edge money management mobile apps. In this comprehensive guide, we will delve into the intricate process of creating a powerful and user-friendly app to help individuals effectively manage their personal finances. With our expertise in business and consumer services - digital marketing, we will guide you through each step, ensuring your app stands out and provides a seamless experience for your users.
Understanding the Importance of a Money Management Mobile App
In today's fast-paced world, managing personal finances has become increasingly complex. With numerous financial institutions, multiple accounts, and various transactions, it can be overwhelming to keep track of everything manually. A money management mobile app provides a simple and efficient solution by enabling users to seamlessly organize, monitor, and control their finances at their fingertips.
The Key Features of a Successful Money Management App
Developing a successful money management app requires careful planning and incorporation of key features. Here are some essential functionalities to consider:
1. User-Friendly Interface
A well-designed user interface (UI) is crucial for enhancing user engagement and ensuring an intuitive user experience. Prioritize simplicity and clarity in your app's design to help users navigate through various features effortlessly.
2. Account Aggregation and Tracking
Implementing account aggregation allows users to connect multiple financial accounts to the app, providing them with a consolidated view of their financial health. Real-time tracking of transactions, balances, and spending patterns empower users to make informed financial decisions.
3. Budgeting and Expense Management
Help users take control of their spending habits by offering robust budgeting and expense management features. Enable them to set personalized budgets, categorize expenses, and receive timely notifications to stay on track with their financial goals.
4. Bill Payment Reminders
Include a feature that reminds users of upcoming bill payments and due dates to avoid late payment fees. Integration with payment gateways allows seamless bill payments directly from the app, saving users time and effort.
5. Financial Goal Tracking
Allow users to set and track their financial goals, such as saving for a vacation, buying a house, or paying off debt. Progress indicators, visualizations, and personalized insights keep users motivated and focused on achieving their objectives.
6. Data Security and Privacy
Address data security concerns by implementing robust encryption, user authentication, and data privacy measures. Assure users that their sensitive financial information is protected from unauthorized access, earning their trust and confidence in your app.
The App Development Process
Developing a money management mobile app follows a systematic process to ensure its success. Let's explore the key stages involved:
1. Define Your App's Purpose and Target Audience
Start by clearly defining the purpose of your app and understanding the needs and preferences of your target audience. Conduct thorough market research to identify potential gaps and opportunities for innovation within the personal finance management app space.
2. Design and Prototype
Collaborate with our skilled design team to create an appealing and user-centric app design. Build interactive prototypes to test the app's functionalities and gather valuable feedback from potential users before proceeding to the development phase.
3. Development and Quality Assurance
Our expert development team will meticulously code and build your money management app, ensuring all the desired features are implemented flawlessly. Rigorous quality assurance and testing procedures will be conducted to identify and rectify any bugs or issues.
4. Launch and User Onboarding
Plan a strategic launch of your app in the market, accompanied by effective user onboarding strategies to ensure users can easily acquaint themselves with the app's features and functionalities. Leverage digital marketing techniques to create awareness and attract potential users.
5. Gather User Feedback and Iterate
Encourage users to provide feedback and suggestions to continuously enhance your app's performance and user experience. Regularly analyze user data and leverage analytics tools to gather insights and make data-driven decisions for future updates and improvements.
The Benefits of Partnering with Smartbiz Design
At Smartbiz Design, we pride ourselves on delivering innovative and engaging money management mobile apps that surpass the competition. Here's why you should choose us as your development partner:
1. Extensive Experience
With years of experience in the business and consumer services - digital marketing industry, we possess a deep understanding of the latest trends and technologies necessary to create exceptional money management apps.
2. Customized Solutions
We believe that every client is unique, and their app should reflect their specific requirements. Our team of experts will work closely with you to tailor the app to your target audience, ensuring it meets your business goals and objectives.
3. Cutting-Edge Technologies
We stay ahead of the curve by constantly exploring and leveraging cutting-edge technologies to enhance app functionality and deliver an outstanding user experience. Rest assured, your money management app will be built using the latest tools and frameworks.
4. Seamless Integration
Our development process includes seamless integration with third-party services, such as banking systems and payment gateways, to provide a seamless and convenient user experience. Users will be able to access their financial information and perform transactions securely within your app.
Conclusion
Developing a money management mobile app is a multi-faceted process that requires careful planning, expert execution, and continuous optimization. With Smartbiz Design as your development partner, you can rest assured that your app will not only outrank your competition but also deliver outstanding value to your users. Contact us today to embark on this exciting journey of revolutionizing personal finance management!