Gym/Workout Application Development - Cost & Features
Apr 29, 2022
Blog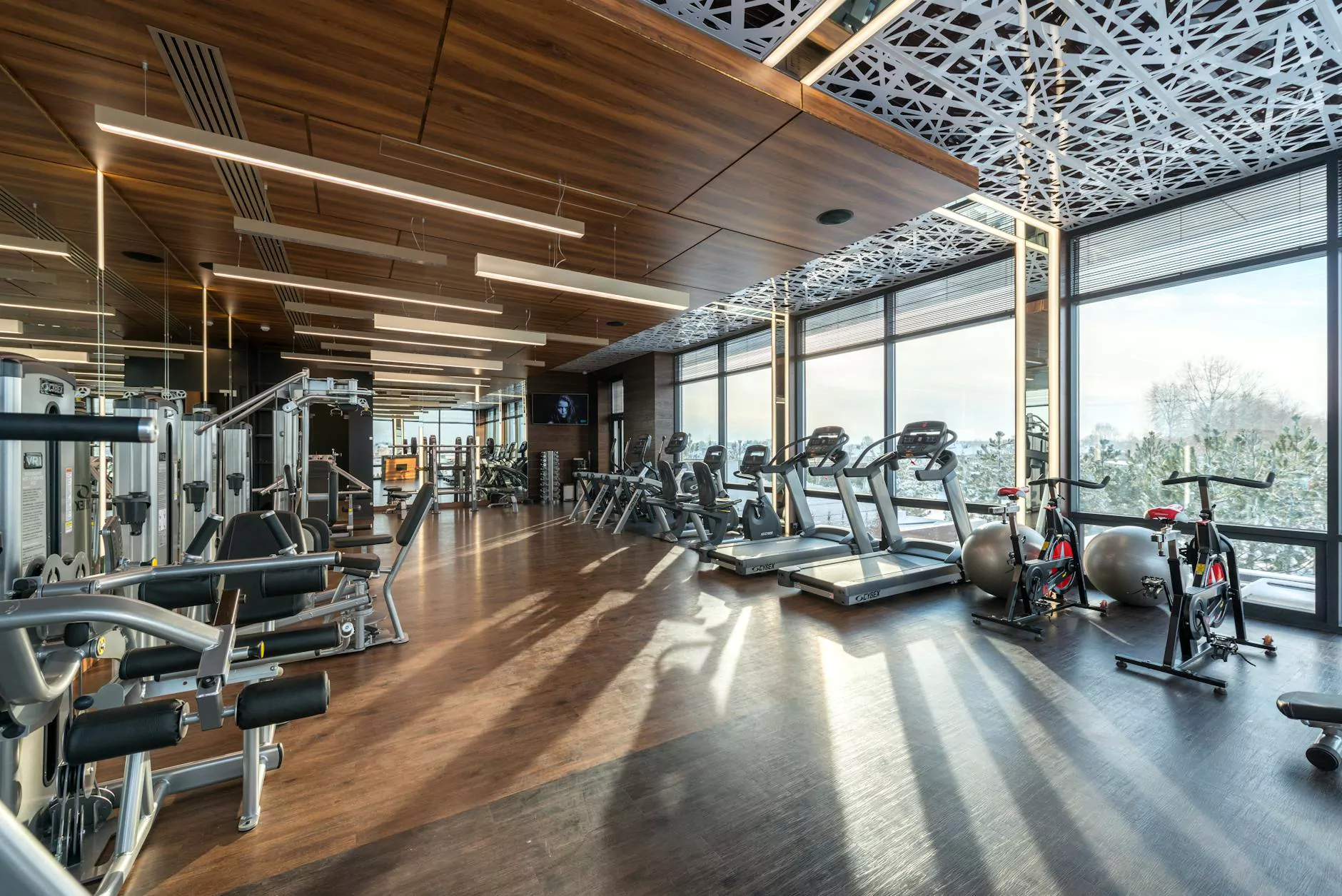 Introduction to Gym/Workout Application Development
In the digital era, fitness and health have become increasingly important for individuals and businesses alike. With the rise of smartphones and fitness trackers, gym/workout applications have gained immense popularity among fitness enthusiasts. These applications offer a wide range of features and benefits, catering to the diverse needs of users.
Why Choose Smartbiz Design for Gym/Workout Application Development?
Smartbiz Design, a leader in the digital marketing industry, offers top-notch gym/workout application development services. Our team of highly skilled professionals has extensive experience in creating innovative and user-friendly applications that effectively meet the demands of the health and fitness sector.
Expertise in Gym/Workout Application Development
At Smartbiz Design, we understand the importance of incorporating the right features and functionalities to ensure the success of a gym/workout application. Our team is well-versed in the latest technologies and trends, enabling us to develop cutting-edge applications that surpass industry standards.
Comprehensive Feature Set
Our gym/workout applications come equipped with a comprehensive set of features to provide users with a seamless and personalized fitness experience. These features include:
Customizable workout plans for individuals of all fitness levels
Exercise libraries with detailed instructions and videos
Real-time tracking of workouts, calories burned, and progress
In-app messaging and trainer support
User-Friendly Interface
We prioritize the user experience and ensure that our gym/workout applications have an intuitive and user-friendly interface. Our design experts create visually appealing layouts that are easy to navigate, eliminating any learning curve for users.
Factors Affecting Gym/Workout Application Development Cost
The cost of gym/workout application development can vary depending on several factors. It is important to consider these factors to determine the budget for your application:
Complexity of Features
The more complex and advanced the features you require, the higher the cost of development. Features like real-time tracking, integration with wearables, and personalized workout recommendations contribute to the overall complexity of the application.
Design and User Interface
The design and user interface of your gym/workout application significantly impact the overall cost. Customized and visually appealing designs require more time and resources compared to pre-made templates.
Third-Party Integrations
If you plan to integrate your gym/workout application with third-party services, such as fitness trackers or nutrition databases, it may impact the development cost. The complexity and compatibility of these integrations can influence the overall budget.
Platform Compatibility
Developing a gym/workout application for multiple platforms (iOS, Android, web) increases the cost. Each platform requires specific development and testing efforts, which add to the overall development cost.
Post-Development Maintenance
Maintenance and updates are crucial for the long-term success of a gym/workout application. Post-development costs should be considered, including bug fixing, feature enhancements, and updates based on user feedback.
Benefits of Gym/Workout Application Development
Investing in gym/workout application development offers numerous benefits for both businesses and end-users:
Enhanced User Engagement
With a gym/workout application, users can stay motivated and engaged by tracking their progress, setting goals, and receiving personalized recommendations. Interactive features, such as challenges and leaderboards, further enhance user engagement.
Efficient Workout Planning
Gym/workout applications provide users with customizable workout plans tailored to their specific goals and fitness levels. Users can easily plan their workouts, track their performance, and make necessary adjustments as they progress.
Access to Expert Guidance
Many gym/workout applications offer access to trained professionals and expert trainers who can provide guidance and support. Users can seek advice, ask questions, and receive feedback on their workouts, ensuring they perform exercises correctly and safely.
Convenient Training Anytime, Anywhere
One of the greatest advantages of gym/workout applications is the ability to exercise at any time and location. Users no longer need to rely on fixed gym schedules and can enjoy the flexibility of working out whenever it suits them.
Start Your Gym/Workout Application Development Journey with Smartbiz Design
Smartbiz Design is your perfect partner for gym/workout application development. With our expertise in digital marketing and robust development capabilities, we can help you realize your vision in the fitness industry. Contact us today to discuss your requirements and receive a customized quote for your project!