On Demand Lawyer App Development – Cost & Features
Nov 26, 2021
Blog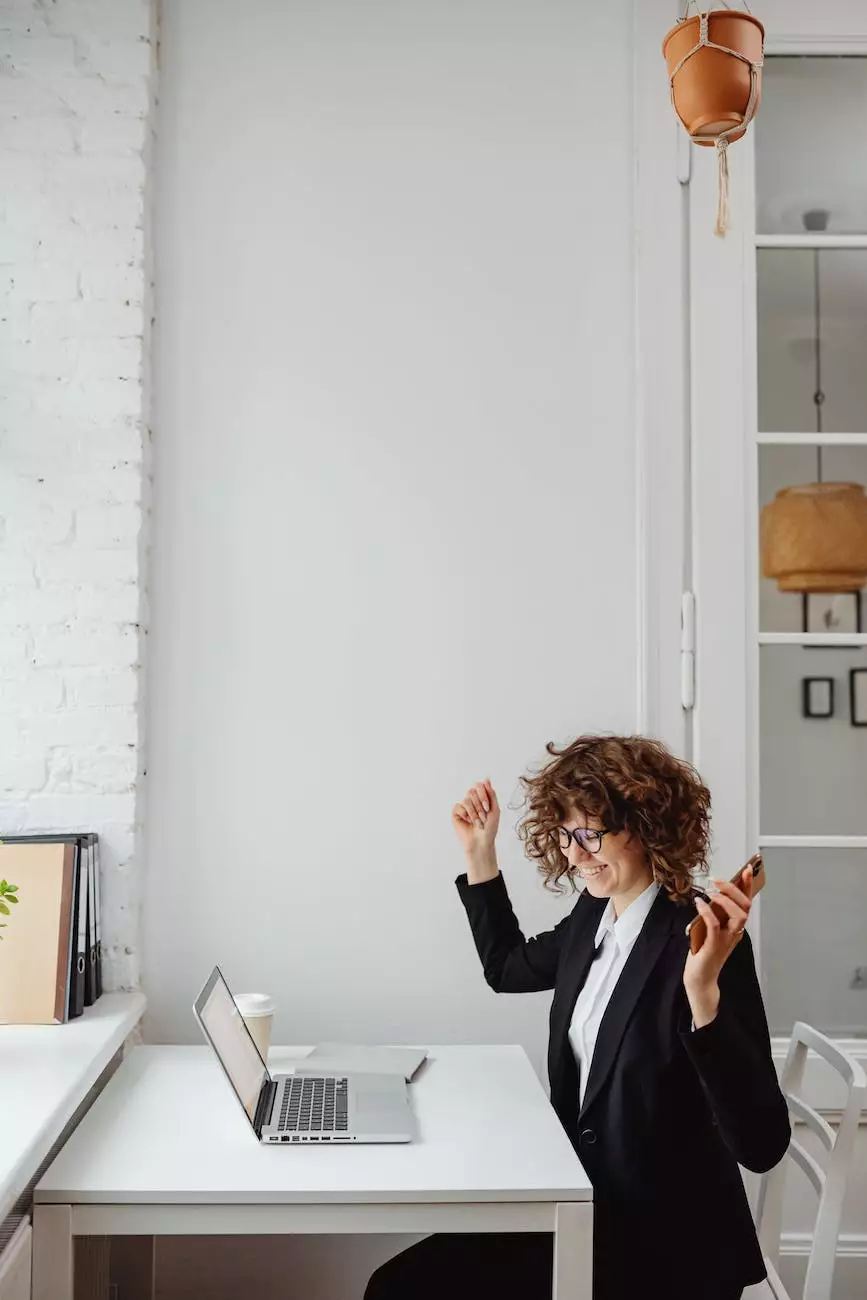 Introduction
Welcome to Smartbiz Design, your trusted partner in the on-demand lawyer app development industry. Our team of experts specializes in creating innovative and user-friendly legal applications that cater to the evolving needs of both legal practitioners and clients. In this comprehensive guide, we will cover the cost, features, and benefits of developing an on-demand lawyer app.
The Importance of On-Demand Lawyer Apps
In today's fast-paced digital world, the legal industry is rapidly transforming with the advent of technology. On-demand lawyer apps have revolutionized the way legal services are accessed, providing convenience, efficiency, and accessibility to users. Gone are the days of traditional law firms as people now seek legal assistance right at their fingertips.
Cost of On-Demand Lawyer App Development
The cost of developing an on-demand lawyer app varies depending on several factors. These include the complexity of features, user interface design, platform selection, and integration of additional functionalities. At Smartbiz Design, we offer tailored solutions to fit your budget and ensure a high-quality end product.
Factors Affecting On-Demand Lawyer App Development Cost
Features and Functionalities: The more advanced features you require, such as user profiles, real-time chat, appointment scheduling, document sharing, and payment integration, the higher the development cost.
Platform Selection: Whether you choose iOS, Android, or both platforms will impact the overall cost. Building a cross-platform app might be cost-effective in the long run.
Design and User Experience: Investing in intuitive and visually appealing designs enhances user engagement but may add to the development cost.
Third-Party Integrations: Integrating third-party services like legal databases, payment gateways, and notification systems may require additional resources and increase the overall cost.
Maintenance and Support: Ongoing maintenance and support ensure your app runs smoothly. The cost may include bug fixes, updates, and data security.
Features of On-Demand Lawyer Apps
An effective on-demand lawyer app should offer a wide range of features that streamline legal services. Here are some key features to consider when developing your legal app:
1. User Registration and Profiles
Allow users to create personal accounts, manage their profiles, and access past consultations. Implementing a secure user registration process enhances credibility and provides personalized experiences.
2. Real-time Chat and Video Consultations
Enable users to communicate with lawyers in real-time via chat or video consultations. This feature facilitates instant legal advice and promotes efficient communication.
3. Appointment Scheduling
Implement an easy-to-use appointment scheduling system that allows users to book consultations at their preferred date and time. Automated reminders can help reduce no-shows and improve efficiency.
4. Document Sharing and Management
Enable users and lawyers to securely share, store, and manage legal documents within the app. Implement features like e-signatures and document version control to streamline the legal process.
5. Payment Integration
Integrate secure payment gateways to facilitate hassle-free payments for consultation fees, document preparation, and other legal services. Offer multiple payment options to cater to diverse user preferences.
6. Ratings and Reviews
Implement a feedback system that allows users to rate and review the services provided by lawyers. Positive ratings and testimonials enhance trust and credibility within the legal app ecosystem.
Benefits of On-Demand Lawyer Apps
Embracing on-demand lawyer apps offers numerous benefits for both legal practitioners and clients. Here are some key advantages:
1. Convenience and Accessibility
On-demand lawyer apps provide users with 24/7 access to legal services without the need for physical appointments. Users can seek legal advice and assistance at their convenience, saving time and effort.
2. Cost-Effectiveness
By eliminating the need for traditional law firms and associated overhead costs, on-demand lawyer apps can offer legal services at competitive rates. Users can find affordable legal solutions without compromising quality.
3. Expanded Reach
Legal practitioners can tap into a larger client base through on-demand lawyer apps. Geographical limitations no longer restrict their potential reach, allowing them to serve clients nationally or even globally.
4. Enhanced Efficiency
Streamlining legal services through app features like real-time chat, document sharing, and appointment scheduling minimizes administrative tasks and increases overall efficiency. Lawyers can focus on delivering quality legal advice.
5. Improved Customer Satisfaction
On-demand lawyer apps provide a seamless user experience, leading to higher customer satisfaction. Users appreciate the convenience, speed, and expertise offered by legal professionals within the app.
Conclusion
In today's digital era, on-demand lawyer apps have transformed the legal industry, offering convenience, accessibility, and efficiency to users worldwide. Smartbiz Design, as a leading provider of on-demand lawyer app development services, understands the importance of creating customized and feature-rich applications that meet the unique requirements of legal professionals and clients. Contact us today to discuss your app development needs and embark on the journey of revolutionizing legal services.