eCommerce Mobile App Development Cost & Key Feature
May 8, 2021
Blog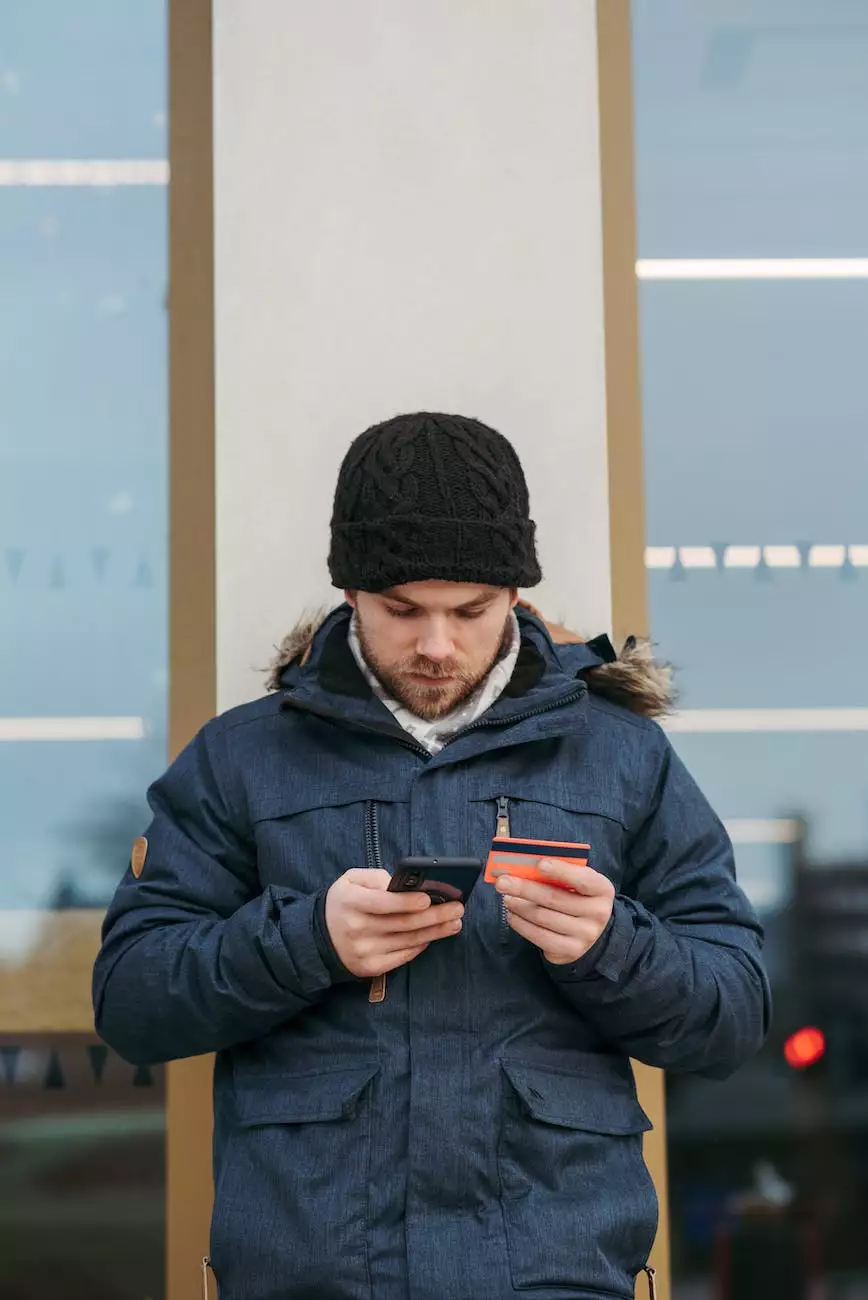 Welcome to Smartbiz Design, your trusted partner in digital marketing solutions. In an increasingly competitive online business environment, having an e-commerce mobile app has become a crucial investment for businesses of all sizes. If you're considering developing a mobile app for your e-commerce store but unsure about the cost and key features to include, you've come to the right place.
The Importance of an e-commerce Mobile App
In this digital age, the majority of online shopping occurs on mobile devices. Consumers are constantly searching for convenience and seamless experiences, making the presence of a mobile app essential for any e-commerce business. Having a well-designed, user-friendly mobile app can significantly improve customer engagement, increase sales, and enhance brand loyalty.
Factors Influencing e-commerce Mobile App Development Cost
When estimating the cost of developing an e-commerce mobile app, several factors come into play. It's important to have a clear understanding of these key factors to make informed decisions and ensure a successful app development journey.
1. App Design and User Experience (UX)
The design and user experience of your mobile app play a vital role in attracting and retaining customers. A visually appealing and intuitive user interface (UI) can enhance user engagement and drive conversions. Investing in high-quality design elements and seamless user experience can impact the overall cost of your e-commerce mobile app development.
2. Features and Functionality
The features and functionality you choose for your e-commerce mobile app will directly impact its cost. Determine the essential features your app needs, such as product catalog, search functionality, shopping cart, secure payment gateways, customer reviews, seamless checkout process, push notifications, and integration with social media platforms. Understanding your unique requirements will help in estimating the development costs accurately.
3. Platform Compatibility
Deciding whether to develop a native (iOS/Android) app or opt for cross-platform compatibility using frameworks like React Native or Flutter is another crucial factor. Native apps provide better performance and access to device-specific features, but cross-platform apps offer faster development and cost savings. Consider your target audience and budget when making this decision.
4. Integration with Backend Systems
If your e-commerce store relies on existing backend systems like inventory management, CRM, or ERP, ensuring seamless integration with the mobile app is paramount. The complexity and level of integration required can influence the development costs. Collaborate with your development team to determine the necessary backend systems integration.
5. App Maintenance and Updates
Keep in mind that developing an e-commerce mobile app is an ongoing process. Regular maintenance, feature enhancements, bug fixes, and platform updates are essential for keeping your app running smoothly and ensuring a great user experience. Budgeting for long-term maintenance and updates is crucial to ensure the longevity and success of your mobile app.
Cost Range for e-commerce Mobile App Development
The cost of developing an e-commerce mobile app can vary significantly depending on the complexity and unique requirements of your business. It's important to work closely with an experienced app development agency like Smartbiz Design to get an accurate estimate based on your specific needs. On average, e-commerce mobile app development costs can range from $10,000 to $100,000.
Key Features for a Successful e-commerce Mobile App
While the specific features you choose will depend on your business model and target audience, here are some key features that are typically essential for a successful e-commerce mobile app:
Product Catalog: Display products with high-resolution images, detailed descriptions, and sorting/filtering options to help customers find what they need quickly.
Secure Payment Gateway: Integration with trusted payment gateways to ensure secure transactions and build customer trust.
User Accounts: Allow customers to create accounts, save payment information, and track order history for a personalized shopping experience.
Push Notifications: Keep customers updated with personalized product recommendations, promotional offers, and order status notifications.
Seamless Checkout Process: Streamline the checkout process with saved shipping addresses, multiple payment options, and one-click purchases.
Customer Reviews and Ratings: Enable customers to provide feedback, rate products, and write reviews to increase trust and credibility.
Social Media Integration: Allow customers to share their favorite products on social media platforms, attracting more potential buyers.
Real-Time Order Tracking: Keep customers informed about their order status, including shipping updates and estimated delivery times.
Conclusion
An e-commerce mobile app can be a game-changer for your business, empowering you to reach and engage with a wider audience. By understanding the key factors influencing e-commerce mobile app development costs and incorporating essential features, you can create an app that enhances user experience and drives business growth.
Smartbiz Design is your dedicated partner in creating top-notch digital marketing solutions, including e-commerce mobile app development. With our expertise and industry insights, we can help you build an innovative and successful app that sets you apart from the competition.