Artificial Intelligence Solution Providers, AI Development - Smartbiz Design
Oct 22, 2017
Blog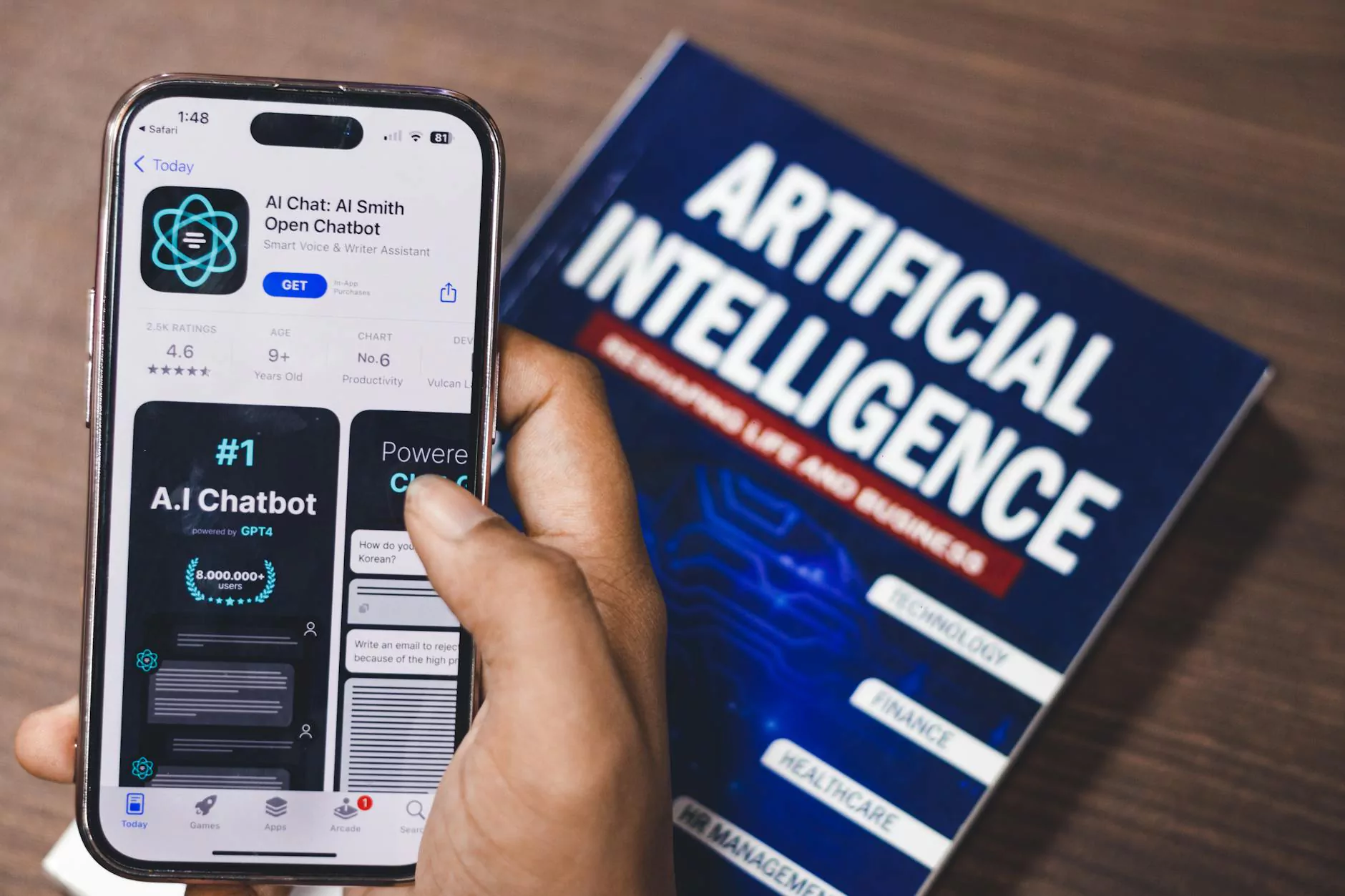 Revolutionizing Industries with Cutting-Edge AI Technology
Smartbiz Design is a leading provider of innovative and highly effective Artificial Intelligence (AI) solutions. With our extensive expertise in AI development, we empower businesses across various industries to leverage the power of intelligent machines and automated processes.
Unleashing the Potential of AI for Business Growth
In today's rapidly evolving digital landscape, businesses need to stay ahead of the competition by harnessing the capabilities of advanced technologies. Our team of AI experts at Smartbiz Design enables organizations to transform their operations, enhance customer experiences, and drive sustainable growth through tailor-made AI solutions.
By leveraging cutting-edge machine learning algorithms, natural language processing, computer vision, and deep learning techniques, we bring intelligence to your business processes and help you unlock invaluable insights hidden within your data.
Comprehensive Range of AI Development Services
At Smartbiz Design, we offer a comprehensive suite of AI development services that cater to the specific needs of businesses across different sectors. Our services include:
AI Consulting: We provide strategic guidance and consultation to help businesses identify AI opportunities and develop a roadmap for successful implementation.
Machine Learning: Our team of experienced data scientists and engineers specialize in developing customized machine learning models that automate processes, enable predictive analytics, and improve decision-making.
Natural Language Processing (NLP): We build advanced NLP models that enable businesses to understand, analyze, and generate natural language text, aiding in tasks such as sentiment analysis, chatbots, and language translation.
Computer Vision: With our expertise in computer vision, we develop computer algorithms that enable machines to analyze and interpret visual data, enabling tasks like object recognition, image classification, and video surveillance.
Deep Learning: Our deep learning solutions enable businesses to train advanced neural networks that can process complex data and make accurate predictions, revolutionizing applications such as image and speech recognition, autonomous vehicles, and more.
The Smartbiz Design Advantage
When partnering with Smartbiz Design for your AI development needs, you gain access to:
Top AI Talent: Our team consists of highly skilled AI specialists who stay up-to-date with the latest advancements in the field to deliver cutting-edge solutions.
Custom Solutions: We understand that each business is unique, which is why we tailor our AI solutions to your specific requirements, ensuring maximum effectiveness.
Robust Infrastructure: Our state-of-the-art infrastructure and advanced computing resources enable us to handle large-scale AI projects with ease.
Data Security: We adhere to stringent security protocols to ensure the confidentiality and integrity of your data throughout the AI development process.
Proven Track Record: With a strong portfolio of successful AI implementations, we have a proven track record of delivering exceptional outcomes for our clients.
Unlocking the Power of AI for Your Business
Are you ready to revolutionize your business with the potential of AI? Partner with Smartbiz Design, a trusted AI solution provider, and embark on a transformative journey that will drive sustainable growth and innovation.
Contact us today to learn more about our AI development services and how we can help your business thrive in the digital era.