They Will Tell Two Friends
Mar 23, 2020
Blog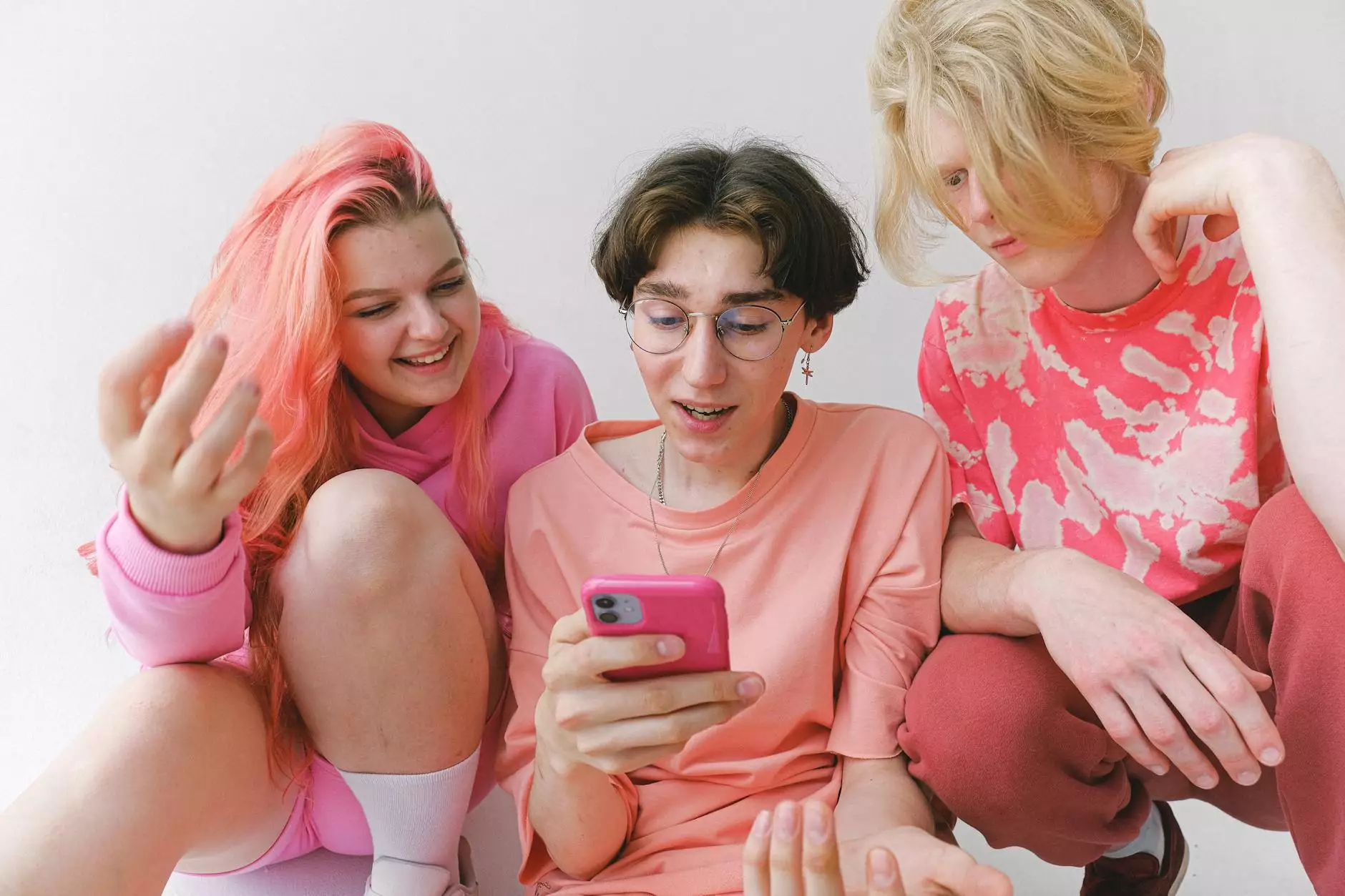 Welcome to the Smartbiz Design blog, where we delve into a variety of topics surrounding digital marketing and its impact on business and consumer services. In this article, we will explore the concept of word-of-mouth marketing and its potential to skyrocket your business's success.
The Power of Word-of-Mouth Marketing
Word-of-mouth marketing is a powerful strategy that can significantly impact how your business is perceived by potential customers. It involves encouraging satisfied customers to share their positive experiences with others, thereby expanding your reach and increasing brand awareness.
Building Trust and Credibility
When someone hears about a great experience or excellent product/service recommendation directly from a trusted friend or acquaintance, they are more likely to trust and believe in the quality of what is being offered. Positive word-of-mouth can help your business establish a strong reputation and build credibility within your industry.
Free Advertising
One of the most significant advantages of word-of-mouth marketing is that it provides free advertising for your business. Customers who are genuinely satisfied with your products or services will voluntarily promote your brand to their network, amplifying your message without any additional cost to you. This type of organic promotion often holds more weight than traditional advertising channels.
Strategies to Encourage Word-of-Mouth Marketing
To harness the power of word-of-mouth marketing effectively, there are several strategies you can implement:
1. Provide Exceptional Customer Service
Delivering exceptional customer service should be a top priority for your business. By going above and beyond to meet and exceed customer expectations, you increase the likelihood of positive recommendations and testimonials.
2. Offer Incentives for Referrals
Encourage your satisfied customers to refer your business to others by offering incentives such as discounts, exclusive offers, or referral bonuses. This creates a win-win situation, as your customers feel appreciated, and you gain new customers.
3. Leverage the Power of Social Media
Social media platforms provide an ideal platform to amplify word-of-mouth marketing. Encourage your customers to share their experiences on social media, and actively engage with them by responding to comments and reviews.
4. Provide Valuable and Shareable Content
Create high-quality content that resonates with your target audience. By offering insights, tips, and valuable information, you increase the likelihood of your content being shared and recommended.
Building Relationships for Long-Term Success
Word-of-mouth marketing is not a one-time effort; it requires a long-term commitment to building and maintaining strong relationships with your customers. Focus on delivering exceptional experiences and continuously exceeding expectations.
At Smartbiz Design, we understand the importance of word-of-mouth marketing in driving business growth. With our expertise in digital marketing, we can help you harness the power of this strategy by implementing effective campaigns tailored to your specific goals and target audience.
Contact us today to learn more about how we can elevate your business's reputation and drive tangible results through word-of-mouth marketing.
© 2021 Smartbiz Design. All rights reserved.