Divi Tutorials: How to Use the Blurb Module
Jun 20, 2019
Blog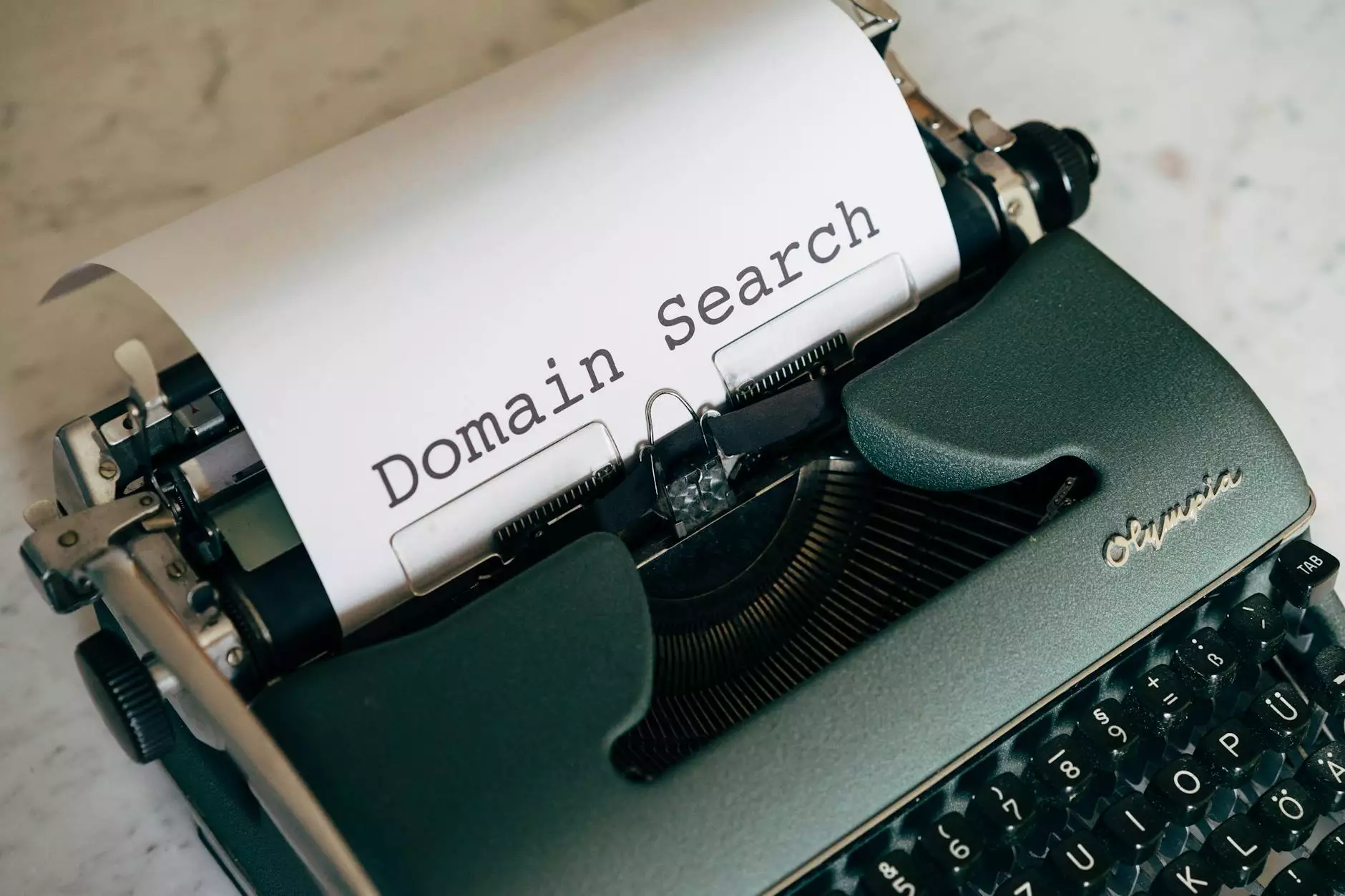 Welcome to Smartbiz Design, the leading digital marketing agency in the Business and Consumer Services industry. In this comprehensive tutorial, we will guide you through how to use the powerful Blurb Module in Divi, a popular website builder.
Why Choose Divi?
Divi is an innovative and user-friendly website builder that empowers businesses and individuals to create stunning websites without any coding knowledge. With its drag-and-drop functionality, flexible customization options, and vast library of modules, Divi offers limitless possibilities for website design.
Understanding the Blurb Module
The Blurb Module is a versatile element within Divi that allows you to showcase important information, features, or services in an attractive and engaging way. It is particularly useful for creating eye-catching blurbs, icons, and descriptions that catch the attention of your website visitors.
With the Blurb Module, you can choose from a variety of styling options such as custom icons, background colors, hover effects, and animation. You can easily add text, images, and links to create visually appealing and interactive content.
Step-by-Step Guide to Using the Blurb Module
1. Open the Divi Builder: To get started, open the Divi Builder by clicking on the "Use Divi Builder" button when editing a page or post in WordPress.
2. Add a Blurb Module: Once in the Divi Builder, click on the "+" button to add a new module, and search for the "Blurb" module. Click on it to add it to your page.
3. Customize the Blurb Module: After adding the Blurb Module, you can begin customizing it to suit your needs. Modify the content, choose an icon, select a background color, apply hover effects, and configure any other settings to achieve your desired design.
4. Add Multiple Blurbs: To create a visually appealing layout, you can add multiple Blurb Modules to your page. Repeat steps 2 and 3 for each new Blurb Module you want to include.
5. Arrange and Style the Blurbs: Divi provides intuitive tools for arranging and styling your blurbs. You can easily drag and drop each Blurb Module to rearrange their order and adjust spacing. Experiment with different styles and layouts until you achieve the desired look and feel.
6. Publish and Enjoy: Once you are satisfied with your Blurb Module design, click on the "Publish" button to make it live on your website. Sit back, relax, and enjoy the enhanced visual appeal and functionality that the Blurb Module brings to your website.
Benefits of Using the Blurb Module
The Blurb Module offers numerous benefits for your website design. Here are some key advantages:
Enhanced Visual Appeal: The Blurb Module allows you to create visually appealing and engaging content that captures the attention of your website visitors.
Increased User Engagement: By utilizing hover effects, animations, and interactive elements, the Blurb Module encourages user interaction and increases engagement on your website.
Customizability: With a wide range of styling options, you can customize every aspect of the Blurb Module to match your brand's identity and design preferences.
Flexibility & Versatility: Whether you want to showcase product features, services, team members, or any other important information, the Blurb Module can adapt to meet your specific needs.
Mobile Responsiveness: Divi ensures that your Blurb Modules look great on all devices, providing a seamless user experience for your mobile and tablet visitors.
Unlock the Full Potential of Divi with Smartbiz Design
At Smartbiz Design, we are experts in leveraging the power of Divi and other cutting-edge tools to create exceptional websites that drive results. Our team of highly skilled digital marketers and designers can help you take advantage of the Blurb Module and unleash its full potential for your business.
From website design and search engine optimization (SEO) to content creation and online advertising, we offer a comprehensive range of digital marketing services tailored to your specific requirements.
Stand out from your competitors and make a lasting impression with a visually stunning website that engages and converts visitors. Contact Smartbiz Design today and let us help you master Divi's Blurb Module.