Telemedicine-Telehealth Software & Mobile App Solutions
Dec 17, 2020
Blog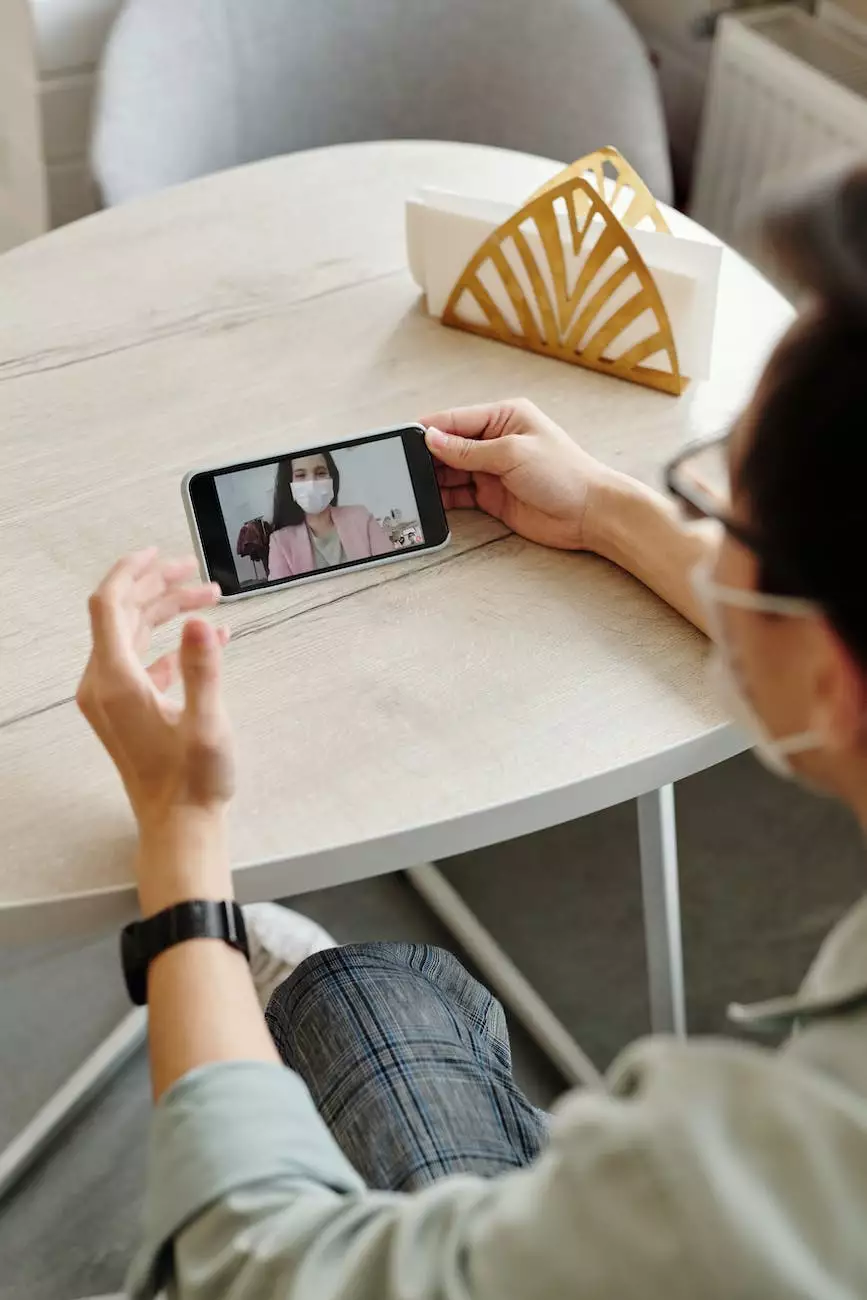 Revolutionizing Healthcare Delivery with Telemedicine
In today's rapidly evolving digital landscape, telemedicine has emerged as a game-changer in healthcare delivery. At Smartbiz Design, we specialize in providing state-of-the-art telemedicine and telehealth software solutions tailored to healthcare providers' unique needs.
What is Telemedicine?
Telemedicine refers to the remote diagnosis, consultation, and treatment of patients using telecommunication technology. With the help of our advanced software and mobile app solutions, healthcare providers can deliver high-quality medical services to patients from the comfort of their own homes.
The Benefits of Telehealth Solutions
Our telemedicine solutions come with a wide range of benefits that enhance the healthcare experience for both providers and patients:
1. Improved Access to Healthcare
With telemedicine, geographical barriers no longer limit patients' access to healthcare services. Our innovative software solutions enable patients to connect with healthcare professionals located anywhere in the world, ensuring access to quality care regardless of physical location.
2. Increased Efficiency and Productivity
By integrating telemedicine into their practices, healthcare providers can streamline their workflows, reduce administrative burdens, and optimize resource utilization. Our software solutions enable efficient appointment scheduling, virtual consultations, and seamless sharing of patient records, resulting in enhanced productivity and reduced wait times.
3. Cost-Effective Healthcare Delivery
Telemedicine eliminates the need for in-person visits and reduces healthcare-related expenses for patients. It also minimizes the costs associated with transportation, hospital stays, and non-essential medical visits. Our solutions empower healthcare providers to offer affordable services without compromising on quality.
4. Enhanced Patient Engagement and Satisfaction
With our intuitive mobile app solutions, patients can actively participate in their healthcare journey. They can access medical records, schedule appointments, receive real-time notifications, and interact with healthcare providers through secure messaging systems. This level of engagement leads to improved patient satisfaction and better health outcomes.
Our Telemedicine Software and Mobile App Solutions
At Smartbiz Design, we understand the unique requirements of healthcare providers and offer customizable telemedicine software and mobile app solutions that cater to their specific needs. Our comprehensive suite of services includes:
1. Seamless Video Consultations
Our telemedicine software enables secure and high-quality video consultations, enabling healthcare providers to assess, diagnose, and treat patients remotely. With features like screen sharing, recording options, and real-time annotations, our platform ensures effective communication with patients.
2. Virtual Appointment Scheduling
Gone are the days of long waiting times and scheduling conflicts. With our telehealth mobile app, patients can conveniently schedule virtual appointments, manage their calendars, and receive automated reminders, ensuring an organized healthcare experience.
3. Electronic Health Records (EHR) Integration
Our telemedicine software seamlessly integrates with existing Electronic Health Record systems, allowing healthcare providers to access patient medical records securely. This integration enhances care coordination and ensures accurate diagnosis and treatment.
4. Remote Monitoring and Wearable Integration
Our innovative solutions support remote monitoring and integration with wearable devices, enabling healthcare providers to remotely track and analyze patients' vital signs, medication adherence, and health trends. This helps in early detection of anomalies and proactive intervention.
5. Secure Messaging and File Sharing
Through our secure messaging and file sharing features, healthcare professionals can efficiently communicate with their patients, exchange medical reports, lab results, and other relevant files in a secure and HIPAA-compliant manner.
Transform the Way You Deliver Healthcare with Smartbiz Design
At Smartbiz Design, we are committed to revolutionizing healthcare delivery through our cutting-edge telemedicine and telehealth software solutions. Enhance patient care, improve access, and increase efficiency with our comprehensive suite of services tailored to your specific requirements.
Embrace the digital transformation in healthcare – contact Smartbiz Design today to learn more about our industry-leading telemedicine software and mobile app solutions.