Miami Website Design Services
Sep 4, 2019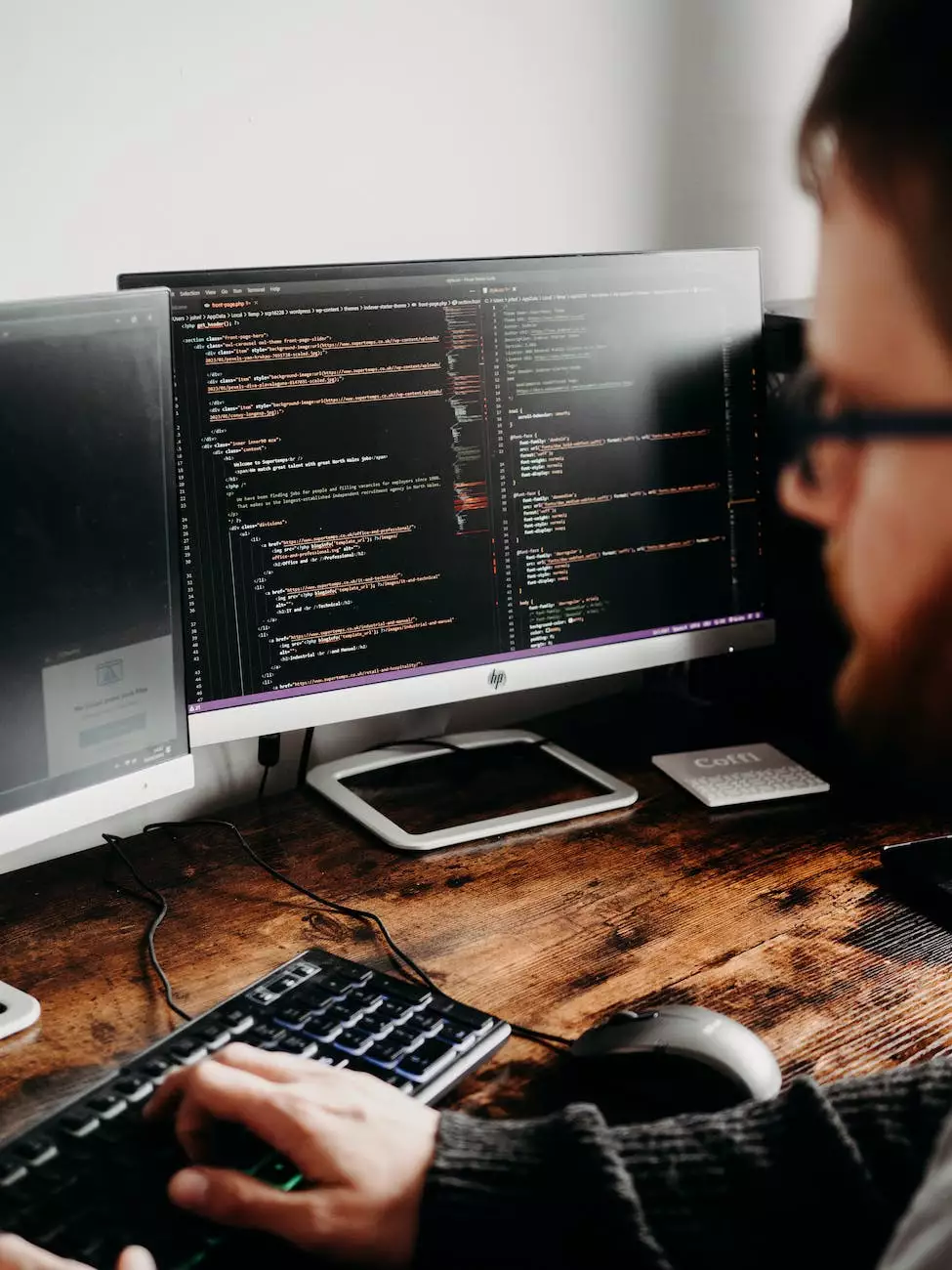 Revolutionize Your Online Presence with Smartbiz Design
Welcome to Smartbiz Design, where we revolutionize your online presence with our exceptional Miami website design services. As a leading player in the digital marketing industry, we understand the significance of a visually stunning and user-friendly website that captivates your audience and boosts conversion rates. With our expertise and dedication, we strive to create websites that not only reflect your brand's unique identity but also drive your desired results.
Why Choose Smartbiz Design?
At Smartbiz Design, we are committed to delivering extraordinary website design solutions tailored to your specific business needs. Our team of skilled professionals possesses extensive knowledge and experience in creating visually appealing websites that are optimized for search engines and designed for maximum user engagement.
Unparalleled Expertise
With years of experience in the digital marketing field, our team of experts possesses the skills and knowledge necessary to provide you with unparalleled website design services. We stay updated with the latest industry trends, ensuring that your website not only meets but exceeds the expectations of your target audience.
Customized Approach
We understand that each business is unique, and we believe in a customized approach to website design. By taking the time to understand your brand, target audience, and business goals, we can create a website that effectively represents your brand identity while providing an exceptional user experience.
Strategic SEO Integration
Our proficient SEO experts collaborate closely with our website design team to ensure that your website is optimized for search engines. By incorporating strategic SEO elements into your website design, we increase its visibility and drive organic traffic, helping your business to outrank competitors across relevant Google search results.
Responsive Design
In today's mobile-centric world, it is crucial for your website to adapt to various devices and screen sizes. Our website designs are fully responsive, ensuring that your website looks and functions flawlessly on desktops, tablets, and smartphones. This seamless user experience boosts engagement and encourages visitors to stay longer on your site.
Comprehensive Website Design Services
At Smartbiz Design, we offer a wide range of website design services to cater to the diverse needs of businesses in Miami:
Strategic Planning and Consultation
Our team of experts will work closely with you to identify your website goals, target audience, and competitors. We conduct thorough research to create a strategic plan that sets the foundation for your website design and marketing success.
Professional Custom Website Design
We take pride in our exceptional website designers who possess the creativity and technical expertise to build visually stunning custom websites. From color schemes to typography and user interface, every aspect is carefully crafted to enhance your brand's online presence.
Engaging User Experience Design
Our user experience (UX) designers focus on creating websites that provide seamless navigation and an intuitive user interface. By prioritizing user-friendly designs, we enhance the overall satisfaction and engagement of your website visitors.
Creative Graphic Design Elements
Our talented graphic designers integrate visually appealing elements that align with your brand's personality. From captivating images and videos to striking graphics, we ensure that your website captivates your audience and leaves a memorable impression.
Fast and Secure Website Development
We utilize the latest technologies and best practices to develop websites that are not only fast loading but also secure. With our expertise, we build robust websites that can handle high volumes of traffic without compromising on security.
Search Engine Optimization (SEO)
Our SEO experts implement proven strategies to optimize your website for search engines. By incorporating relevant keywords, optimizing meta tags, and improving site speed, we help your website rank higher in search engine results, driving organic traffic and increasing your online visibility.
Experience the Smartbiz Design Difference
With Smartbiz Design, you can expect an unparalleled Miami website design service that sets you apart from your competitors. As a business and consumer services company specializing in digital marketing, we are committed to delivering exceptional results that exceed your expectations. Contact us today to transform your online presence!