On Demand Lawn Mowing App Development
Jun 4, 2021
Blog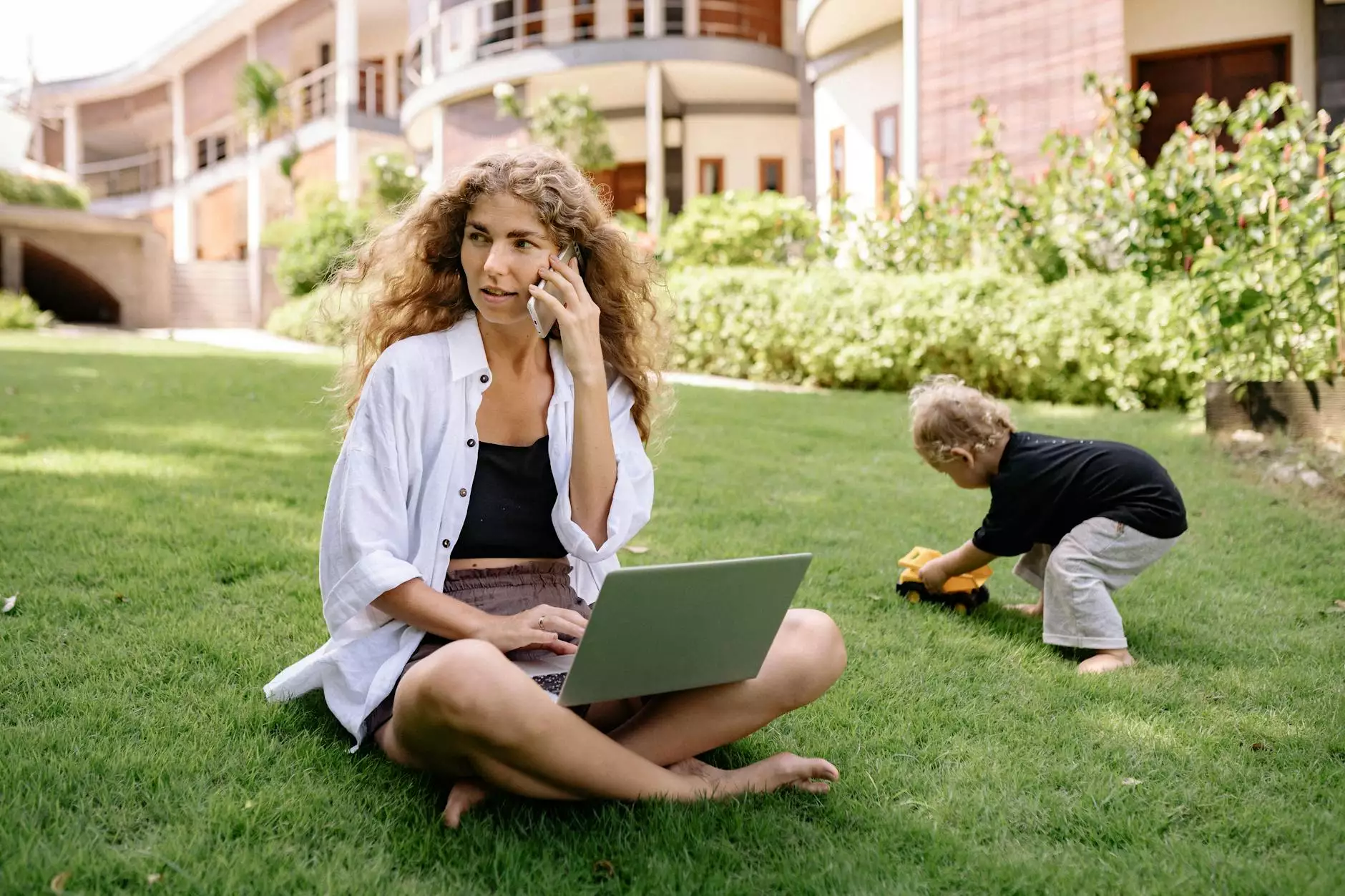 In today's fast-paced world, convenience is key. With the rise of technology, the demand for on-demand services has skyrocketed. This trend has led to the development of several on-demand apps catering to various industries, including the lawn care industry. At Smartbiz Design, we specialize in creating custom-built on-demand lawn mowing apps that revolutionize the way lawn care services are delivered.
The Need for On-Demand Lawn Mowing Apps
Gone are the days of waiting days or even weeks for a lawn care professional to show up. With an on-demand lawn mowing app, homeowners and property managers can easily request lawn care services with just a few taps on their smartphones. This streamlined process saves time, eliminates the hassle of scheduling, and ensures that the lawn is always well-maintained.
Custom-Built Solutions for the Lawn Care Industry
Smartbiz Design understands the unique requirements of the lawn care industry. We work closely with our clients to develop custom solutions that cater to their specific needs. Our team of experienced developers and designers leverage cutting-edge technologies and industry best practices to create intuitive and user-friendly on-demand lawn mowing apps.
With a focus on scalability and performance, our apps are designed to handle high demand and provide a seamless experience for both service providers and customers. From user registration and scheduling to real-time notifications and payment processing, our apps cover every aspect of the lawn mowing process.
The Benefits of On-Demand Lawn Mowing Apps
Convenience and Accessibility
With an on-demand lawn mowing app, customers have the convenience of scheduling and managing their lawn care services at their fingertips. They can easily request services anytime, anywhere, and track the progress of their scheduled service in real-time. This level of accessibility enhances customer satisfaction and loyalty.
Efficiency and Time Savings
By eliminating the traditional back-and-forth communication between customers and service providers, on-demand lawn mowing apps significantly reduce the time and effort required to coordinate and schedule lawn care services. This increased efficiency translates to faster service delivery and greater customer satisfaction.
Quality and Reliability
At Smartbiz Design, we understand the importance of delivering high-quality and reliable lawn care services. Our on-demand lawn mowing apps enable customers to review and rate service providers, ensuring accountability and fostering a trusted community of lawn care professionals.
Why Choose Smartbiz Design for On-Demand Lawn Mowing App Development?
As a leading company in the business and consumer services - digital marketing category, Smartbiz Design offers unparalleled expertise in app development. Our team of skilled professionals has a proven track record of delivering innovative and successful on-demand apps.
With a customer-centric approach, we prioritize the needs and goals of our clients. We conduct thorough market research and competitor analysis to ensure that our apps stand out in the industry. Our attention to detail, commitment to excellence, and dedication to client satisfaction set us apart from the competition.
Get Started Today!
Contact Smartbiz Design today for a free consultation on on-demand lawn mowing app development. Let us help you transform your lawn care business with a custom-built app that meets your specific requirements. Stay ahead of the competition and deliver exceptional service to your customers.