A Taste of Cuba
Dec 9, 2017
Blog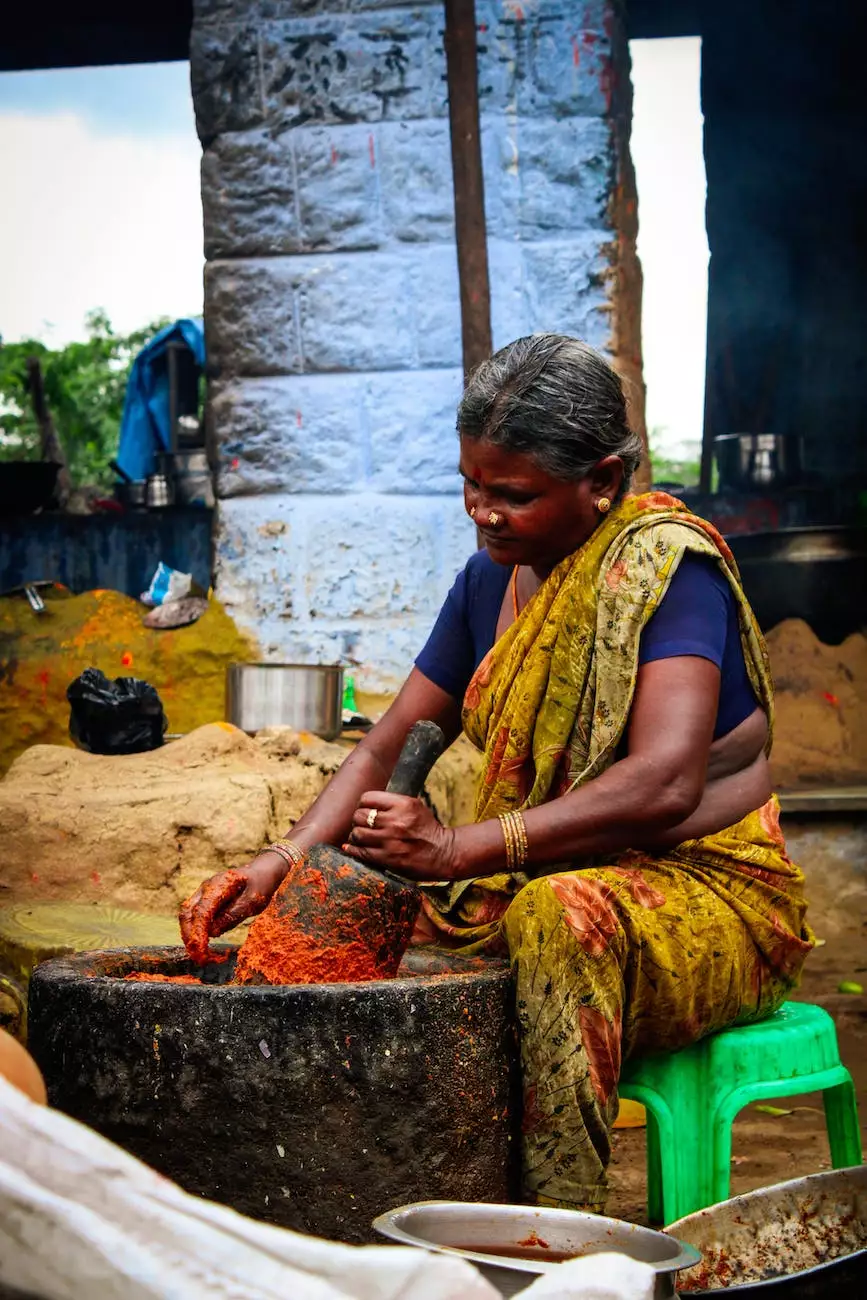 Introduction
Welcome to Smartbiz Design's comprehensive guide to experiencing the vibrant flavors of Cuba. In this article, we will take you on a mouthwatering journey through Cuban cuisine, culture, and traditions. Join us as we explore the rich history, iconic dishes, and popular trends that make Cuba a culinary destination like no other.
The History of Cuban Cuisine
Cuban cuisine is a fusion of diverse influences, blending Spanish, African, and Caribbean flavors. It tells the story of centuries of cultural exchange and migration, resulting in a unique gastronomic heritage. From the indigenous Taino people to the arrival of Spanish colonizers and the influence of African slaves, each wave of history has left its mark on the island's culinary traditions.
One of the defining moments in Cuban cuisine's evolution occurred during the colonial era, when African slaves brought their cooking techniques and flavors, including staples such as yucca, plantains, and various spices. These ingredients combined with European techniques to create a distinctively Cuban cuisine.
Iconic Cuban Dishes
No exploration of Cuban cuisine would be complete without delving into its most iconic dishes. Let's take a closer look at some of the mouthwatering creations that have captivated people's palates for generations:
1. Ropa Vieja
Derived from the Spanish term meaning "old clothes," Ropa Vieja is a delicious shredded beef dish cooked with tomatoes, bell peppers, onions, and garlic. It's typically served with rice, black beans, and plantains, forming the classic Cuban trifecta of flavors.
2. Moros y Cristianos
Translated as "Moors and Christians," this dish perfectly symbolizes the cultural blend that defines Cuba. It consists of black beans and white rice cooked together, seasoned with spices such as cumin, oregano, and bay leaves. Moros y Cristianos is a staple side dish that complements various main courses.
3. Lechon Asado
Lechon Asado is a succulent roasted pork dish, marinated with a blend of citrus juices, garlic, and spices. It's favored for its crispy skin and tender meat. Often served at festive occasions, this dish perfectly represents the celebratory spirit of Cuban culture.
Cuban Food Culture and Traditions
Cuba is a nation that celebrates its culinary traditions with great passion. Food plays a central role in gatherings and social events, serving as a means of bringing family and friends together. Let's explore some key aspects of Cuban food culture and traditions:
1. Cuban Coffee Culture
Renowned worldwide for its bold flavor and strong aroma, Cuban coffee holds a special place in the hearts of locals. The traditional method of brewing coffee in a stovetop espresso maker, known as a "cafetera," is an art form in itself. Enjoying a cup of cafecito, the Cuban espresso, is a cherished ritual that fuels conversations and energizes the day.
2. Street Food Delights
Exploring the vibrant streets of Cuba is an adventure in gastronomy. From the enticing aromas of savory empanadas and croquettes to the sizzling grills offering Chicharrones de Cerdo (fried pork rinds), the street food scene in Cuba is a delight for the senses. Indulge in the flavors of authentic, hand-held treats that embody the essence of Cuban street cuisine.
3. Rum Culture
Rum holds a prominent place in Cuban culture, and the country boasts some of the world's finest rums. From esteemed brands such as Havana Club to small-batch distilleries, Cuba's rum production excels in artisanal craftsmanship. Discover the art of sipping and savoring this iconic spirit, whether neat or in classic Cuban cocktails like the Mojito or the Daiquiri.
4. Festivals and Celebrations
Cubans know how to celebrate life, and their festivals are a true reflection of their vibrant spirit. Food takes center stage during these festivities, with traditional dishes being prepared in abundance. The lively music, colorful dances, and succulent aromas create an atmosphere of pure joy and merriment that is characteristic of Cuban culture.
Trends in Cuban Cuisine
Cuba's culinary scene is evolving, blending traditional flavors with modern techniques and international influences. Let's take a look at some of the emerging trends that are shaping the future of Cuban cuisine:
1. Farm-to-Table Movement
As sustainable practices gain momentum, Cuban chefs and farmers are embracing the farm-to-table movement. Locally sourced ingredients, organic farming methods, and a celebration of seasonal produce are at the forefront of this trend. Discover restaurants and food markets that champion the principles of sustainability while showcasing the incredible flavors of Cuban produce.
2. Nouvelle Cuban Cuisine
With a new generation of innovative chefs pushing culinary boundaries, Nouvelle Cuban Cuisine has emerged as a captivating trend. This fusion of traditional Cuban recipes with contemporary cooking techniques and presentation styles brings a fresh perspective to the dining scene. Embrace the evolving flavors and artistry of chefs who are redefining Cuban gastronomy.
3. Culinary Experiences and Food Tourism
Cuba's vibrant food culture has attracted the attention of travelers seeking immersive culinary experiences. Food tourism is on the rise, with visitors eager to explore local markets, partake in cooking classes, and indulge in authentic Cuban fare. Discover the hidden gems and gastronomic delights that await you on your Cuban food adventure.
Conclusion
A Taste of Cuba offers a tantalizing glimpse into the rich tapestry of Cuban cuisine, culture, and traditions. From the iconic dishes that have stood the test of time to the emerging trends shaping the future, our guide provides a comprehensive exploration of the flavors that make Cuba a culinary destination like no other.
Embark on this gastronomic journey with Smartbiz Design as your trusted companion, and let us transport you to the vibrant streets and bustling markets of Cuba. Immerse yourself in the vibrant flavors, aromatic spices, and the warmth of Cuban hospitality. Get ready to savor every bite and experience the soul of Cuba through its extraordinary culinary heritage.