Top 20+ Food Delivery App Development Companies in ... - Smartbiz Design
Jul 17, 2023
Blog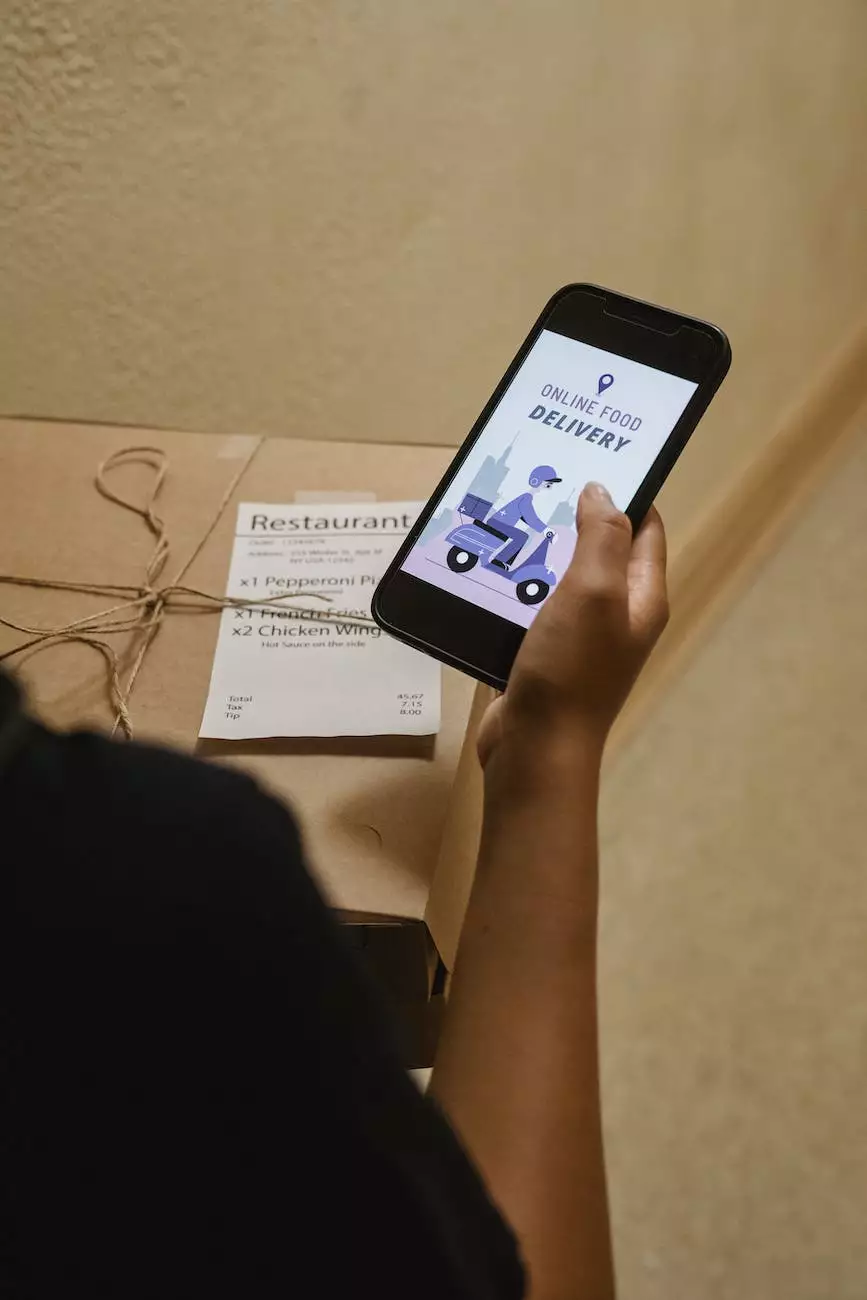 Welcome to Smartbiz Design, your go-to resource for finding the top food delivery app development companies. If you're looking to build your own food delivery app and need the expertise of experienced professionals, you've come to the right place. We have meticulously curated a comprehensive list of the best food delivery app developers in the industry, ready to cater to your specific needs.
Why Choose a Food Delivery App Development Company?
In today's digital world, food delivery apps have revolutionized the way we dine. Whether you're a restaurant owner looking to expand your reach or a startup entrepreneur with a unique food delivery concept, partnering with a reliable app development company can give you the competitive edge you need.
However, choosing the right app development company for your food delivery project is paramount. Not all developers are created equal, and it's crucial to find a team that has a proven track record of delivering exceptional results. That's where our list of top food delivery app development companies comes in.
The Benefits of Working with a Top Food Delivery App Development Company
1. Expertise: The companies featured on our list have a wealth of experience in developing food delivery apps. They have a deep understanding of the industry's best practices and can provide valuable insights to help bring your vision to life.
2. Customization: Each business is unique, and your food delivery app should reflect your brand's identity. Our recommended companies excel in creating tailored solutions that align perfectly with your requirements and brand image.
3. User-Friendly Interface: A great food delivery app should be easy to use and navigate. The developers we've handpicked prioritize user experience, ensuring that your app is intuitive and enjoyable for both customers and restaurant partners.
4. Seamless Integration: Integrating your app with existing systems, such as order management and payment gateways, is crucial for smooth operations. The expert developers on our list specialize in seamless integration, sparing you headaches and saving time.
5. Scalability: Planning to expand your food delivery business in the long run? Our featured app development companies have a proven track record of building scalable apps that can grow with your business without compromising performance.
How We Curated Our List
At Smartbiz Design, we understand the importance of quality and reliability when it comes to choosing an app development company. We conducted meticulous research and analysis to identify the top food delivery app developers, considering factors such as:
Expertise
Our list comprises companies with vast experience in developing food delivery apps for a variety of clients. We examined their portfolio and client testimonials to ensure their expertise aligns with your project needs.
Client Satisfaction
We prioritized companies with a strong track record of client satisfaction. By analyzing reviews and references, we ensured that the developers on our list consistently deliver high-quality apps and exceptional customer service.
Innovation and Creativity
In the fast-paced world of food delivery, staying ahead of the competition requires innovative and creative solutions. The companies selected for our list have demonstrated their ability to think outside the box and deliver unique app experiences.
Value for Investment
We understand that cost is an important consideration when choosing an app development company. We carefully evaluated the pricing structures of our featured companies to ensure they offer competitive rates without compromising on quality.
The Top 20+ Food Delivery App Development Companies
1. Company A - With over 10 years of experience in food delivery app development, Company A has built a reputation for delivering robust and user-friendly apps that exceed client expectations. Their team of talented developers and designers are committed to providing exceptional solutions tailored to your specific requirements.
2. Company B - Known for their innovative approach and creative solutions, Company B has consistently impressed clients in the food delivery industry. Their expertise lies in crafting seamless and intuitive user experiences, driving customer satisfaction and retention rates.
3. Company C - Specializing in scalable food delivery app development, Company C has helped numerous businesses grow their online presence. Their comprehensive suite of services includes order management systems, real-time tracking, and secure payment gateways.
Conclusion
Choosing the right food delivery app development company is crucial for the success of your project. Our carefully curated list of the top 20+ food delivery app development companies offers a wealth of expertise, creativity, and reliability.
At Smartbiz Design, we take pride in connecting businesses like yours with the most reputable and talented developers in the industry. With our comprehensive list, you can confidently embark on your food delivery app journey, knowing that you have partnered with the best.
Don't miss out on the opportunity to make a significant impact in the food delivery market. Contact one of the featured companies today and turn your vision into reality!