Cost of Developing a Taxi Fare Comparison App
Apr 26, 2022
Blog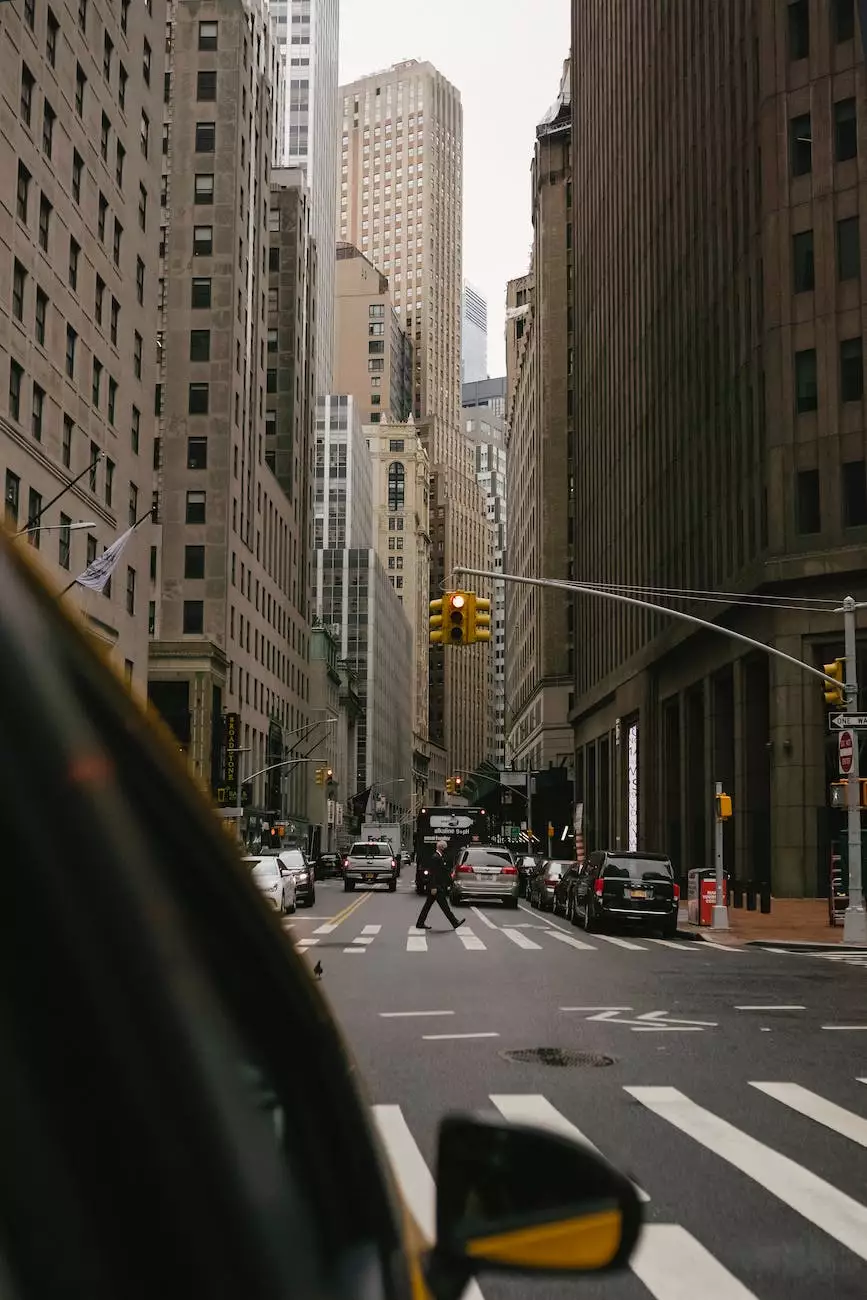 Introduction
Welcome to Smartbiz Design, the experts in digital marketing for business and consumer services. In this comprehensive guide, we will explore the true cost of developing a taxi fare comparison app. By the end of this article, you will have a clear understanding of the expenses involved and be well-equipped to make informed decisions for your app development project.
The Importance of Taxi Fare Comparison Apps
In today's digital age, taxi fare comparison apps have become essential tools for both consumers and taxi service providers. These apps allow users to compare and find the most cost-effective transportation options, ensuring they get the best value for their money. For taxi service providers, such apps help attract customers by offering competitive pricing and improved transparency.
Factors Influencing the Cost of Taxi Fare Comparison App Development
Developing a taxi fare comparison app involves several key factors that influence the overall cost. Let's explore each of these factors in detail:
1. Complexity of Features
The complexity of features plays a significant role in determining the cost of app development. Advanced features such as real-time fare tracking, multi-language support, in-app payments, and integration with external APIs can significantly increase the overall development cost.
2. Design and User Interface
A user-friendly and visually appealing design is crucial for the success of any mobile app. Implementing an intuitive user interface, seamless navigation, and engaging graphics requires expertise from experienced designers, thus impacting the development cost.
3. Platform Compatibility
Deciding on the platform compatibility of your taxi fare comparison app is another aspect that affects the cost. Developing the app for both iOS and Android platforms will require additional development efforts compared to targeting a single platform, which can increase development costs.
4. Backend Development and APIs
Building a robust backend infrastructure to handle the complex operations and data processing required by the app is a crucial step. Integrating with external APIs to fetch real-time data, calculate fares, and provide accurate results will require additional development resources, impacting the cost.
5. Security and Privacy
Ensuring the security and privacy of user data is of utmost importance. Implementing robust security measures such as data encryption, secure authentication, and compliance with regulatory standards adds to the development cost.
Understanding the Cost Breakdown
Now that we have explored the various factors influencing the cost, let's delve into a comprehensive breakdown of the expenses involved in developing a taxi fare comparison app:
1. Planning and Research
Before starting the actual development process, thorough planning and research are essential. This phase involves market analysis, competitor research, defining the app's scope, and creating a roadmap. Depending on the complexity, this phase can range from a few weeks to a couple of months.
2. Design and User Interface
Design and user interface play a crucial role in the success of your app. This phase involves creating wireframes, visual designs, and prototypes. Experienced designers work closely with you to ensure the app's look and feel align with your brand and user expectations.
3. Frontend and Backend Development
The frontend development includes coding the app's user interface elements, animations, and interactions. Backend development involves building the server, database, APIs, and integration of external services. The development process can range from several weeks to months depending on the app's complexity.
4. Quality Assurance and Testing
Thorough testing is crucial to ensure the app functions flawlessly across different devices, operating systems, and scenarios. Quality assurance and testing involve manual and automated testing processes, bug fixing, and performance optimization. This phase helps deliver a stable and reliable app experience.
5. Deployment and App Store Approval
Once the development and testing phases are complete, the app is ready for deployment. The process involves submitting the app to the respective app stores (Apple App Store and Google Play Store), complying with their guidelines and requirements. Approval from the app stores may take a few days to weeks.
6. Maintenance and Updates
After the app is launched, ongoing maintenance and regular updates are necessary to address any issues, introduce new features, and ensure compatibility with the latest operating systems. Maintenance costs can vary depending on the complexity and scale of the app.
Conclusion
Developing a taxi fare comparison app involves a range of factors and expenses. By understanding the complexity of features, design considerations, platform compatibility, backend development, security, and the comprehensive cost breakdown, you are now equipped with the necessary knowledge to embark on your app development journey.
At Smartbiz Design, our team of experts is ready to assist you in developing a high-quality taxi fare comparison app that meets your specific requirements. Contact us today to get started on your project and achieve success in the competitive digital market.