New Brand Logo Design for Indra Hypnosis | Crème de Mint
Jun 16, 2018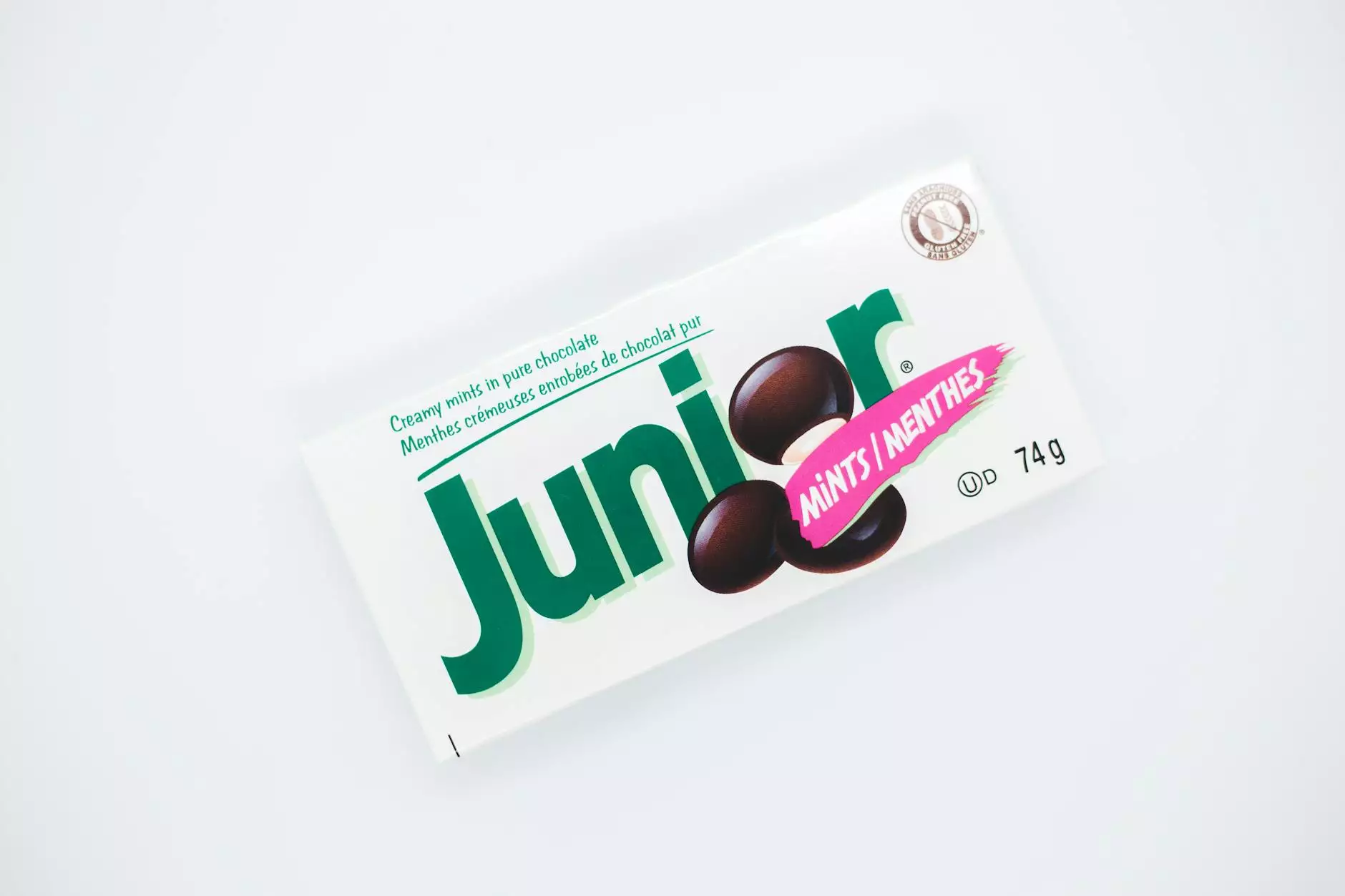 Introduction
Welcome to Smartbiz Design, your go-to partner for exceptional digital marketing services. In this portfolio showcase, we proudly present our work with Indra Hypnosis, where we successfully crafted a new brand logo design to elevate their brand image and capture the essence of their unique services.
Understanding Indra Hypnosis
Indra Hypnosis is a leading provider of transformative hypnosis services, aiming to help individuals unleash their full potential and achieve personal growth. As experts in their field, Indra Hypnosis sought a brand logo that not only reflects their professionalism and expertise but also speaks to their target audience.
The Challenge
During our initial consultations with Indra Hypnosis, we identified that their existing logo lacked the visual impact necessary to stand out in a competitive market. Our task was to create a new logo that would effectively represent their brand while maintaining a sense of professionalism and credibility.
The Design Process
At Smartbiz Design, every project starts with a thorough understanding of our client's goals and aspirations. We delved deep into Indra Hypnosis' brand values, target audience, and market positioning to develop a strong foundation for our design process.
Research and Inspiration
To create a logo that would resonate with Indra Hypnosis' audience, we conducted comprehensive research to gain insights into the hypnosis industry and its visual representations. We analyzed competitor logos, current design trends, and sought inspiration from related fields to ensure our design would be both unique and timeless.
Concept Development
With a wealth of research at our fingertips, we began sketching and conceptualizing various logo ideas that would capture the essence of Indra Hypnosis. Our designers worked closely with the Indra Hypnosis team, refining concepts and incorporating their feedback at each stage of the process.
Color Palette and Typography Selection
To enhance the visual appeal of the new logo, we carefully selected a color palette that conveys professionalism, trust, and a sense of mystery. We also considered the typography options, aiming for a balance between elegance and readability to ensure the logo would be versatile across different platforms and media.
Iconography and Symbolism
For the iconography, we explored various symbols associated with hypnosis, aiming to create a logo mark that would be instantly recognizable and memorable. Through iterative design sessions, we refined the chosen symbol, incorporating elements that resonated with Indra Hypnosis' unique approach.
The Result
After weeks of collaboration, creativity, and fine-tuning, we proudly unveil the new brand logo design for Indra Hypnosis. Our design encapsulates the essence of their services, reflecting professionalism, trust, and a touch of intrigue. The logo combines sleek typography, harmonious colors, and an iconic representation of the hypnotic experience.
Enhancing Brand Identity
The new logo reinforces Indra Hypnosis' brand identity, conveying their dedication to empowering individuals and fostering personal growth through transformative hypnosis practices. This improved brand image will resonate strongly with their target audience, positioning them as leaders in the industry.
Designed for Versatility
We aimed to craft a logo that would seamlessly adapt across various mediums. Whether it's their website, social media profiles, or print collateral, the new logo maintains its impact and clarity, elevating Indra Hypnosis' visual presence and leaving a lasting impression.
Capturing the Essence
The chosen logo mark captures the essence of the hypnotic experience, representing the state of focused relaxation and introspection. Its visual connection to Indra Hypnosis' transformative services resonates deeply with their target audience, instilling a sense of trust and curiosity.
Conclusion
At Smartbiz Design, we're proud to have had the opportunity to collaborate with Indra Hypnosis in creating their new brand logo design. Through our meticulous design process and unwavering commitment to excellence, we believe we have surpassed expectations and provided Indra Hypnosis with a logo that accurately represents their mission, values, and expertise. Our partnership with Indra Hypnosis signifies our dedication to helping businesses establish a strong and impactful brand presence through visually stunning and meaningful designs.
For your digital marketing needs, whether it's logo design, website development, or comprehensive brand strategy, choose Smartbiz Design, the leading experts in Business and Consumer Services - Digital Marketing. Let us elevate your brand to new heights and ensure your online success.