A Feast for the Eyes: The Psychology of Color and Food Choices
Dec 28, 2018
Blog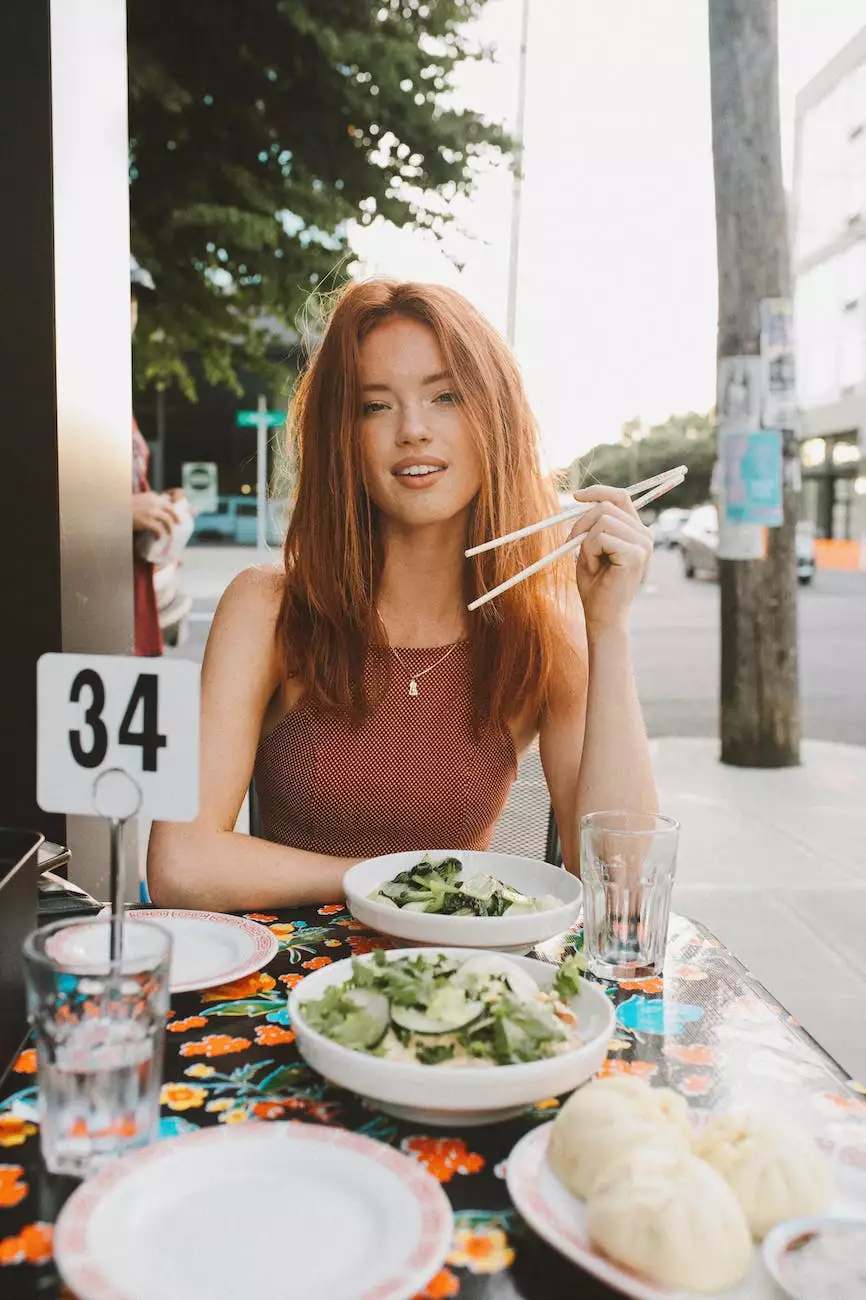 Welcome to Smartbiz Design! We are a leading digital marketing agency specializing in providing top-notch services to businesses in the Business and Consumer Services industry. In this article, we delve into the fascinating world of color psychology and its impact on food choices.
The Influence of Color on Appetite
Did you know that color plays a significant role in stimulating our appetite? It's true! Various studies have shown that certain colors can influence our hunger levels and even the amount of food we consume.
Let's start with the color red. Red is often associated with energy, excitement, and passion. When it comes to food, red is known to increase our heart rate and stimulate our appetite. That's why many fast-food chains incorporate red into their branding and restaurant designs – they want to make you hungry!
On the other hand, blue is a color that tends to suppress appetite. It has a calming effect and is often associated with freshness and tranquility. Have you ever noticed how many hospitals and healthcare facilities use blue in their interiors? This is done intentionally to help patients feel less hungry and more relaxed during their stay.
Yellow, being a bright and cheerful color, can make you feel more optimistic and stimulate your appetite. It's often used in restaurants with family-friendly atmospheres to encourage a lively and energetic dining experience.
The Power of Color on Emotions
Color also has a significant impact on our emotions. Different colors can evoke various feelings and moods, which ultimately influence our food choices.
For example, warm colors like red, orange, and yellow are known to create a sense of excitement and happiness. These colors can make food seem more appealing, vibrant, and flavorful. That's why many food companies use warm colors in their branding and packaging to entice customers to try their products.
Cool colors such as blue and green, on the other hand, elicit feelings of relaxation and tranquility. They can be associated with freshness and health, making them popular choices for brands focused on promoting organic or natural food options.
Perception and the Role of Color
Color also plays a significant role in our perception of taste and flavor. Our brains are wired to associate certain colors with specific tastes, even if the flavor is not directly related to the color itself.
For instance, we typically associate the color red with sweetness and ripe fruits, while green is often associated with sourness or freshness. This subconscious association can influence our expectations when it comes to tasting food, leading us to perceive flavors differently based on the color of the food or drink.
Restaurants and food companies often leverage this perception to enhance the overall dining experience. They carefully select color schemes and presentation styles to create a visual appeal that aligns with the expected taste of the food.
Conclusion
The psychology of color and its impact on food choices is a fascinating field that businesses in the food and beverage industry should not overlook. Understanding how different colors can influence appetite, emotions, and perception allows marketers and designers to create compelling visuals that enhance customer experiences.
At Smartbiz Design, we stay at the forefront of digital marketing strategies, including incorporating psychology into our design and branding tactics. With our expertise in the Business and Consumer Services industry, we can help your business thrive by connecting with your target audience and leveraging the power of color psychology.