P2P Payment App Development - Cost and Key Features
Apr 25, 2020
Blog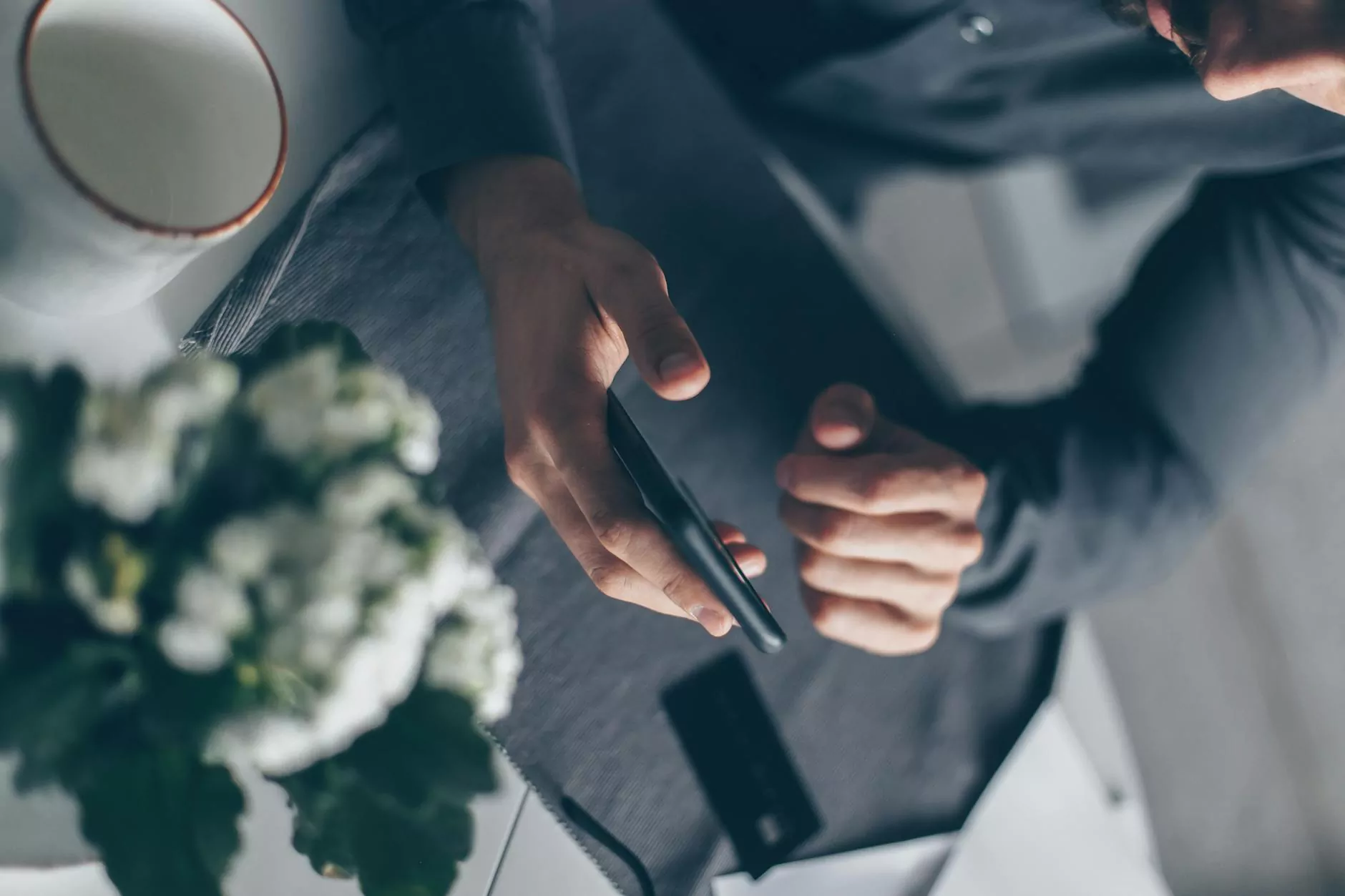 Introduction
Smartbiz Design specializes in P2P payment app development for businesses in need of secure and efficient money transfer solutions. In this article, we will explore the cost, key features, and benefits of P2P payment apps. If you are considering building a P2P payment app for your business, this comprehensive guide will provide you with the information you need to make an informed decision.
What Are P2P Payment Apps?
P2P payment apps, also known as peer-to-peer payment apps, allow users to send and receive money directly from their smartphones. These apps have gained popularity due to their convenience, speed, and security. With a P2P payment app, users can transfer funds instantly without the need for cash or checks.
Key Features of P2P Payment Apps
1. Secure Transactions
Security is a paramount concern when it comes to P2P payment apps. Smartbiz Design ensures that every P2P payment app we develop incorporates robust security measures, including encryption and two-factor authentication, to protect user data and prevent unauthorized access.
2. User-Friendly Interface
A user-friendly interface is crucial for the success of any P2P payment app. Our design team at Smartbiz Design focuses on creating intuitive and easy-to-use interfaces that enhance the user experience, making it simple for users to send and receive money with just a few taps on their smartphones.
3. Seamless Integration
Smartbiz Design understands the importance of a seamless integration between P2P payment apps and other platforms. Whether it's integrating with an existing banking system or social media, we ensure that your P2P payment app works seamlessly with other platforms to provide a smooth user experience.
4. Transaction History and Notifications
A comprehensive transaction history and real-time notifications are essential features of a P2P payment app. With Smartbiz Design's expertise, we can implement these features, allowing users to easily track their transaction history and receive updates on their transactions, ensuring transparency and peace of mind.
5. Personalization and Customization
At Smartbiz Design, we understand that every business has unique requirements. We offer personalized and customized solutions to meet your specific needs. Whether it's integrating your brand's identity or adding custom functionality, we ensure that your P2P payment app reflects your business's personality and goals.
Benefits of P2P Payment Apps
1. Convenience and Accessibility
P2P payment apps provide users with the convenience of transferring money anytime, anywhere, as long as they have an internet connection. Users no longer need to carry cash or wait for checks to clear. With just a few taps on their smartphones, they can instantly send or receive money.
2. Faster Transactions
P2P payment apps eliminate the need for manual processes, such as writing and depositing checks, resulting in faster transactions. With instant transfers, users can avoid delays in receiving funds, allowing for more efficient and time-sensitive transactions.
3. Enhanced Security
P2P payment apps prioritize the security and protection of user data. Multiple security measures, such as encryption, biometric authentication, and tokenization, ensure that sensitive information is securely transmitted and stored, mitigating the risk of fraud and unauthorized access.
4. Cost Savings
With P2P payment apps, businesses can save money on transaction fees associated with traditional payment methods. P2P payment apps often offer low or no transaction fees, making them a cost-effective solution for businesses of all sizes.
5. Streamlined Accounting
Using P2P payment apps simplifies the accounting process for businesses. The apps provide detailed transaction records and enable easy tracking of incoming and outgoing funds, making it easier for businesses to manage their finances and reconcile accounts.
Conclusion
Smartbiz Design specializes in developing high-quality and feature-rich P2P payment apps. By leveraging our expertise, businesses can unlock the benefits of P2P payment apps, including enhanced security, convenience, and cost savings. If you're interested in building a P2P payment app for your business, contact Smartbiz Design today to discuss your project requirements and get started on creating a cutting-edge P2P payment app that caters to your unique business needs.