Medical Marijuana Delivery App Development Cost & Services
Dec 13, 2020
Blog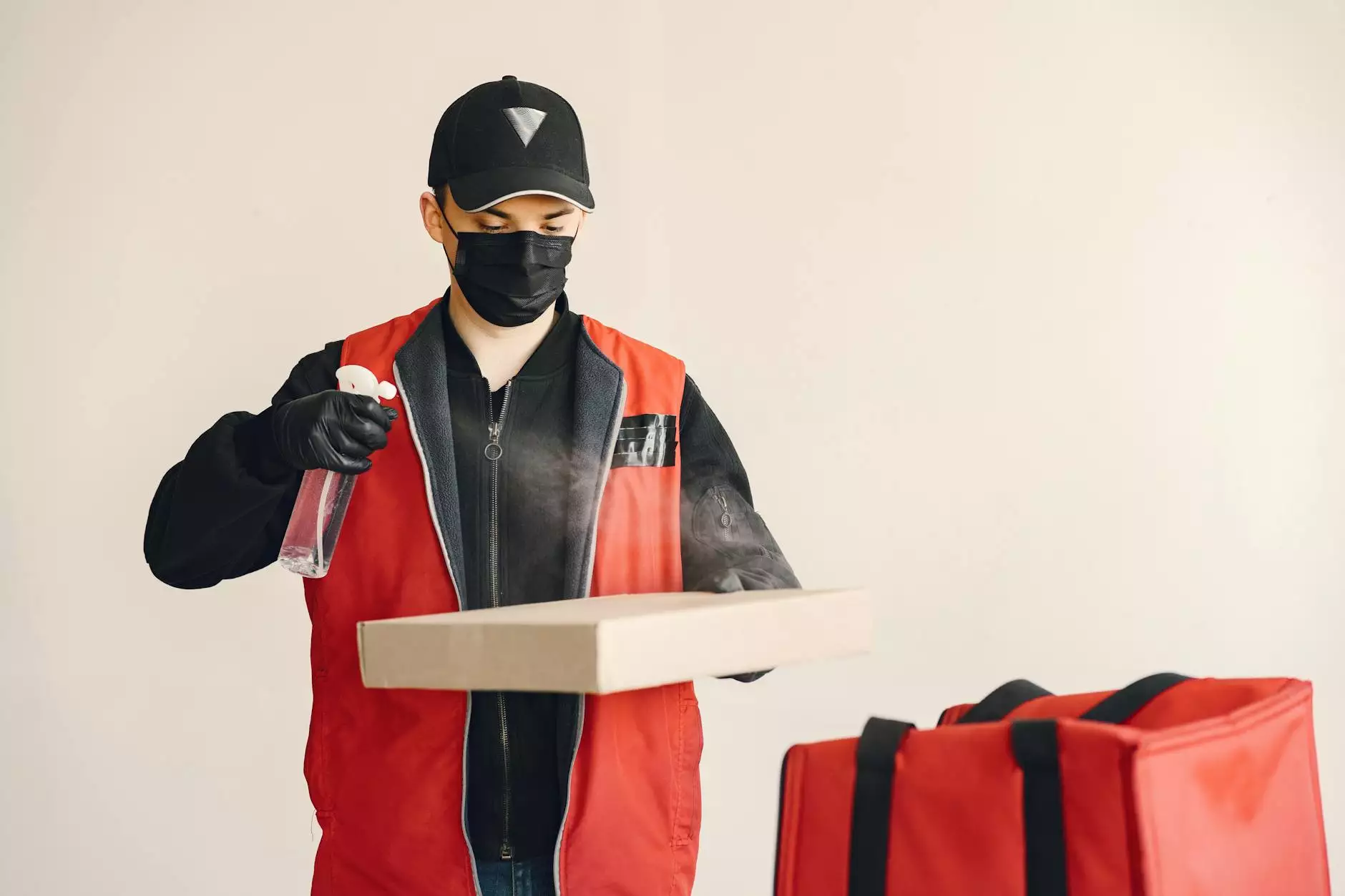 Introduction
Welcome to Smartbiz Design, your premier destination for high-quality medical marijuana delivery app development services. As a leading player in the digital marketing industry, we specialize in creating cutting-edge on-demand cannabis delivery apps that cater to the specific needs of your business.
The Growing Need for On-Demand Medical Marijuana Delivery Apps
In recent years, the medical marijuana industry has seen tremendous growth and acceptance globally. With the increasing demand for convenient access to medical cannabis products, businesses are seeking innovative solutions to address this need. That's where we step in. At Smartbiz Design, we understand the unique requirements of the medical marijuana industry and offer tailored app development services to assist businesses in fulfilling their customers' demands.
Comprehensive App Development Solutions
Our team of highly skilled professionals excels in providing comprehensive app development solutions that cover every aspect of building a successful medical marijuana delivery app. From conceptualization to design, development, testing, and deployment, we ensure a seamless and user-friendly experience for both businesses and end-users.
Key Features of Our Medical Marijuana Delivery Apps
Secure and Reliable: Rest assured that our apps are built with the highest standards of security to protect sensitive user data.
Intuitive User Interface: We focus on creating user-friendly interfaces that make it easy for customers to browse and place orders.
Real-Time Tracking: Enable location tracking to allow customers to monitor the progress of their orders in real-time.
Payment Integration: Seamlessly integrate various payment gateways to offer convenient payment options for your customers.
Inventory Management: Effectively manage inventory and streamline order fulfillment processes.
Rating and Review System: Provide a platform for customers to share feedback and improve overall customer satisfaction.
Benefits of Choosing Smartbiz Design
When it comes to medical marijuana delivery app development, choosing the right partner is crucial. Here are some reasons why Smartbiz Design is your ideal choice:
Experience and Expertise
With years of experience in the digital marketing industry, we have honed our expertise in app development for various industries, including the medical marijuana sector. Our deep understanding of the market and industry trends allows us to deliver app solutions that meet your specific requirements.
Customization
We believe that a one-size-fits-all approach doesn't work for medical marijuana delivery apps. That's why we offer extensive customization options, allowing you to tailor the app to match your branding, target audience, and unique business model. We work closely with you to understand your goals and provide solutions that exceed your expectations.
Quality and Reliability
At Smartbiz Design, we are committed to delivering excellence. Our team of skilled professionals follows industry best practices and cutting-edge technologies to ensure the highest quality standards in app development. We prioritize reliability, scalability, and performance, ensuring your app can handle increased traffic and functionality effortlessly.
Affordability
We understand that cost is a significant factor for businesses, especially startups and small enterprises. That's why we offer competitive pricing without compromising on quality. Our transparent pricing model ensures that you get the best value for your investment, allowing you to launch your medical marijuana delivery app without breaking the bank.
Contact Us for a Personalized Quote
If you're ready to take your medical marijuana delivery business to the next level with a top-notch on-demand app, contact us today for a personalized quote. Our team of experts is here to guide you through the app development process, answer your questions, and provide you with a solution that suits your needs perfectly.
Join a growing number of successful medical marijuana delivery businesses and stay ahead of the competition with Smartbiz Design's professional app development services. Contact us now!