MVP Development in Right Way
Nov 28, 2021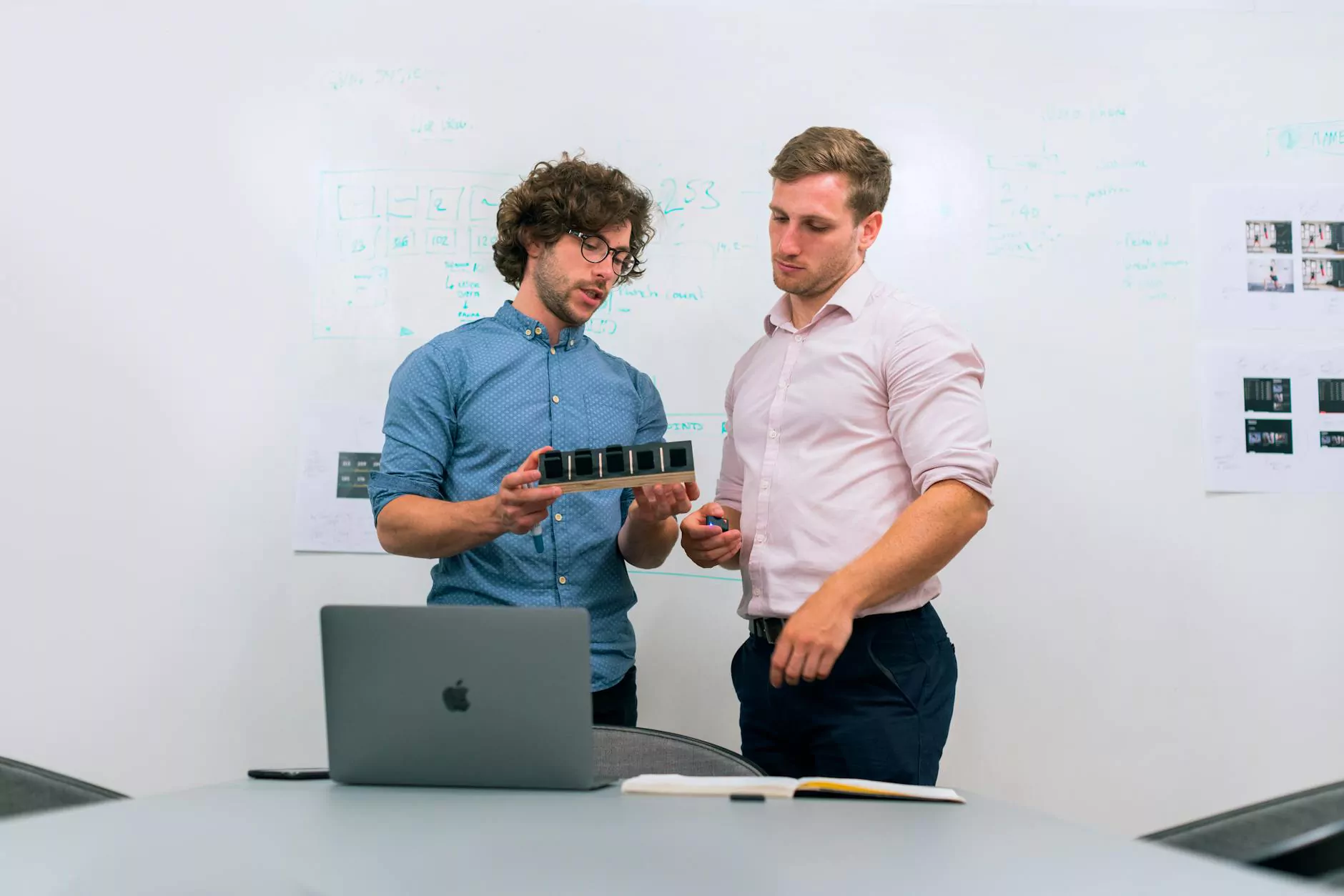 The Importance of MVP Development for Business Success
Smartbiz Design, a leading expert in the field of business and consumer services, understands the significance of MVP (Minimum Viable Product) development in today's competitive digital world. Enhancing your online presence and establishing a strong digital marketing foundation should be a top priority for every business. With our professional expertise and commitment to providing exceptional services, we can guide you through the process of MVP development in the right way, ensuring success.
What is MVP Development?
MVP development entails creating a basic version of your product or service that includes the core features and functionality needed to address the pain points of your target audience. It allows you to test your concept in the market quickly, gather valuable user feedback, and make data-driven decisions for future iterations or improvements. By adopting an MVP approach, you can minimize risks, reduce costs, and maximize your chances of building a successful and sustainable digital business.
Key Benefits of MVP Development
1. Validate Your Ideas
With MVP development, you can validate your business ideas before investing significant resources in a full-scale product or service. By releasing a minimum viable version, you can gauge market demand, gather user feedback, and validate whether your concept resonates with your target audience. This iterative approach ensures that you build a product that meets the needs and expectations of your target market, increasing the chances of success.
2. Faster Time to Market
In today's fast-paced digital landscape, speed matters. MVP development allows you to launch your product or service quickly, gaining an early-mover advantage over your competitors. By focusing on essential features, you can streamline the development process and expedite time to market. This enables you to seize opportunities, adapt to market trends, and establish yourself as a leader in your industry.
3. Cost Optimization
Developing a full-scale product can be a costly endeavor, especially if it turns out that there is minimal demand or the concept needs significant improvements. MVP development offers cost optimization by allowing you to test the market with minimal investment. By identifying and rectifying potential flaws or shortcomings early on, you can save precious time and resources in the long run.
4. Iterative Improvement
The MVP approach encourages continuous improvement through iterative development cycles. By collecting user feedback, analyzing performance metrics, and incorporating insights gained during the initial release, you can enhance your product or service over time. This iterative process ensures that you deliver an exceptional user experience and stay ahead of the competition.
Choosing Smartbiz Design for MVP Development
Smartbiz Design stands out as a trusted partner for MVP development. Our team of experienced professionals possesses the expertise and knowledge to guide you through each stage of the process. We understand the unique challenges businesses face in the digital market and tailor our services to meet your specific needs.
Our Approach
When you choose Smartbiz Design, you can expect a comprehensive and results-driven approach. Our process involves:
Thoroughly understanding your business goals, target audience, and market dynamics
Collaboratively defining the core features and functionalities for your MVP
Developing an MVP roadmap that outlines the iterative development cycles
Designing a user-friendly and visually appealing interface
Implementing robust backend architecture to support your product's scalability
Performing rigorous testing and quality assurance to ensure a seamless user experience
Launching your MVP and collecting user feedback for further improvements
Continuously collaborating with you to enhance your product based on market insights
Why Choose Us?
Smartbiz Design is dedicated to delivering exceptional results for our clients. Here's why we are the right choice for your MVP development needs:
Expertise: Our team consists of highly skilled professionals with extensive experience in MVP development and digital marketing.
Customization: We understand that every business is unique, and we tailor our approach to meet your specific requirements and goals.
Results-Oriented: We prioritize delivering tangible results and focus on driving your business success in the digital market.
Collaboration: We believe in fostering a strong partnership with our clients, working closely with you to ensure your vision becomes a reality.
Cutting-Edge Solutions: We stay updated with the latest industry trends and technologies to provide you with innovative and future-proof solutions.
Contact Us for MVP Development
Ready to revolutionize your digital presence through MVP development? Contact Smartbiz Design today! Our team of experts is committed to helping businesses like yours succeed in the digital market. Let us create an MVP that resonates with your audience, minimizes risks, and maximizes your chances of achieving business growth and profitability.