How to Market Your Mobile App Effectively
Nov 5, 2018
Blog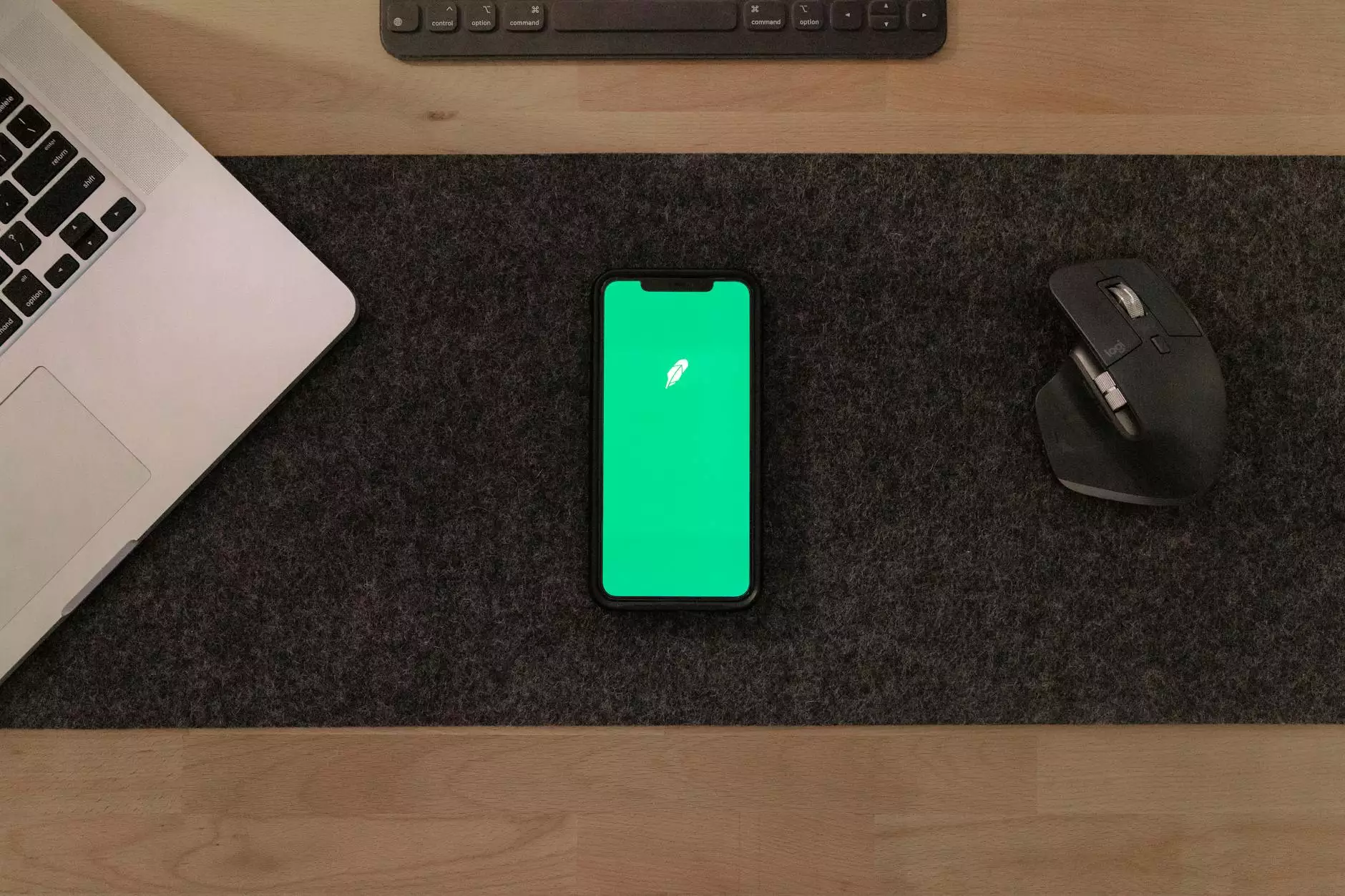 Welcome to our comprehensive guide on how to market your mobile app effectively. As experts in digital marketing, Smartbiz Design is committed to helping businesses in the Business and Consumer Services industry succeed in promoting their mobile applications. In this article, we will share valuable insights and tips that can elevate your app's visibility and increase user engagement.
The Importance of Mobile App Marketing
With the increasing popularity of mobile devices, launching a mobile app has become a crucial step for businesses looking to expand their digital presence. However, creating an app and publishing it on app stores is not enough to ensure success. To stand out in the highly competitive app market, you need to invest in effective marketing strategies.
Understanding Your Target Audience
An essential first step in marketing your mobile app is understanding your target audience. Conduct thorough market research to identify the demographics, preferences, and habits of your potential users. This information will help you tailor your marketing efforts and create compelling content that resonates with your audience.
Optimizing App Store Presence
An optimized app store listing is critical for attracting potential users. Start by writing a compelling app description, highlighting the key features and benefits of your app. Use relevant keywords strategically throughout the description to improve search visibility. Additionally, create eye-catching app icons and screenshots that accurately represent your app's functionality.
Utilizing App Store Optimization (ASO)
App Store Optimization (ASO) is the process of optimizing your app's visibility within app stores' search results. By implementing ASO strategies, you can improve your app's chances of being discovered by potential users. Some key ASO tactics include:
Performing keyword research to identify the most relevant keywords for your app
Optimizing the app title with high-ranking keywords
Using relevant and engaging screenshots that showcase your app's features
Earning positive reviews and ratings to build trust and credibility
Regularly updating your app with new features and bug fixes
Implementing App Store Advertising
Another effective method to market your mobile app is through app store advertising. App store ads appear within app stores' search results, increasing your app's visibility to potential users. By carefully targeting your ads and optimizing ad copy, you can attract more users to download and use your app.
Harnessing the Power of Social Media
Social media platforms have become powerful marketing tools, allowing businesses to connect with their target audience on a more personal level. Leverage social media to create awareness about your mobile app, engage with users, and encourage them to share their experiences with your app. Additionally, consider collaborating with influencers or running targeted ad campaigns on social media platforms to reach a wider audience.
Creating Engaging Content
Content marketing plays an integral role in app marketing success. By creating high-quality, informative content related to your app's industry or niche, you can establish your brand as an industry authority while simultaneously promoting your mobile app. Consider writing blog posts, creating videos, or hosting webinars that provide value to your target audience.
Building Relationships with App Reviewers
Positive reviews and ratings can significantly impact an app's visibility and credibility. Seek out influential app reviewers, bloggers, and journalists in your industry and offer them an opportunity to try your app. By building relationships with these individuals, you can increase the chances of receiving favorable reviews and ultimately boost your app's reputation.
Emphasizing User Engagement and Retention
While acquiring new users is important, retaining and engaging them is equally crucial. Implement features within your app that encourage user interaction, such as push notifications, personalized recommendations, and loyalty programs. Regularly monitor and analyze user behavior to identify areas for improvement and enhance the overall user experience.
Conclusion
In conclusion, effectively marketing your mobile app is vital for its success. By understanding your target audience, optimizing your app store presence, utilizing app store optimization strategies, implementing app store advertising, harnessing the power of social media, creating engaging content, building relationships with app reviewers, and emphasizing user engagement and retention, you can significantly enhance your app's visibility and drive downloads. Trust Smartbiz Design, your go-to digital marketing agency, to help you navigate the intricate world of mobile app marketing and achieve outstanding results. Contact us today!