Mobile App Personalization: The Benefits and Implementation
Oct 14, 2020
Blog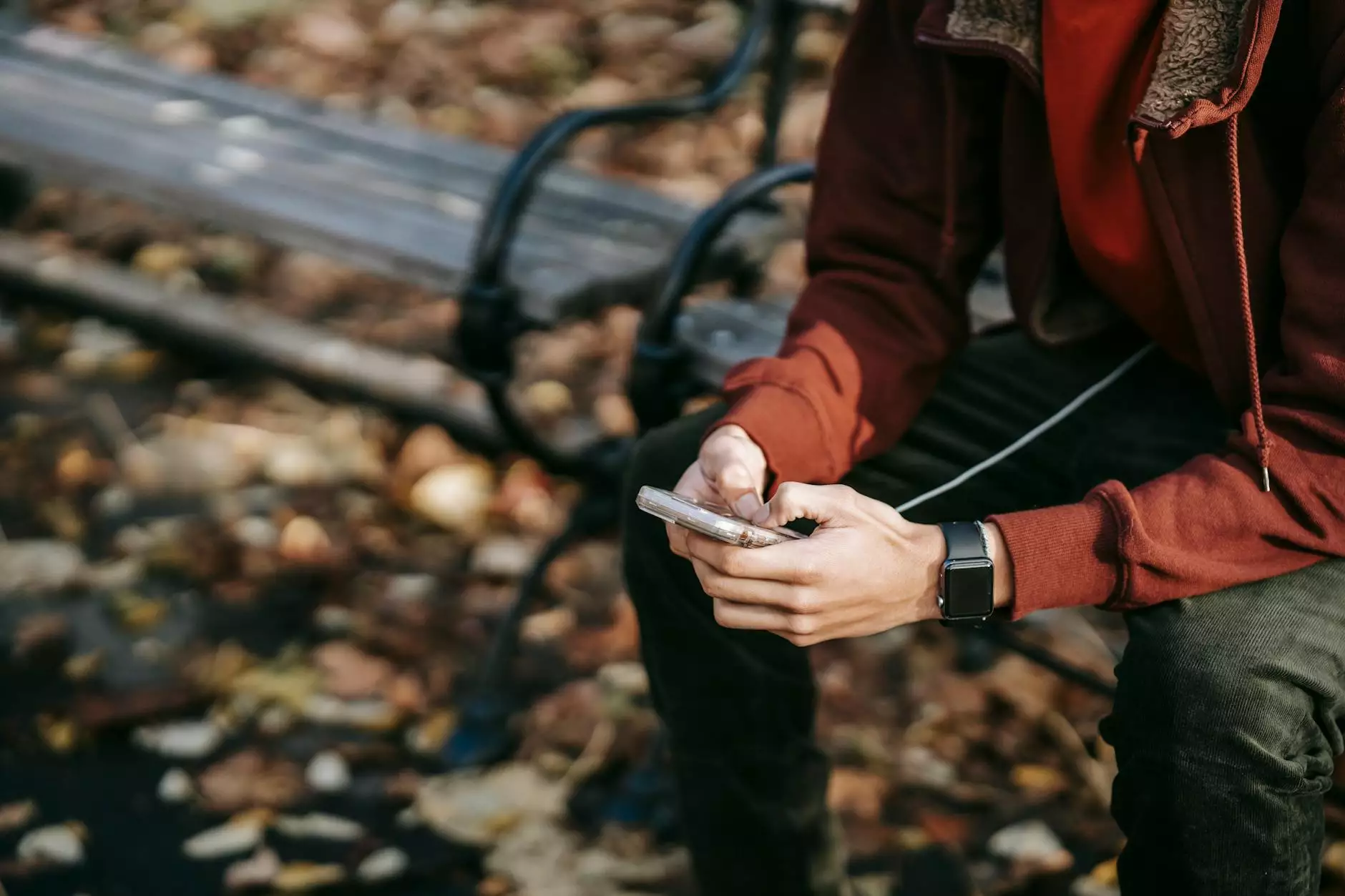 Introduction
Welcome to Smartbiz Design, your trusted partner in delivering exceptional digital marketing strategies and services with a focus on mobile app personalization. In today's competitive business landscape, providing a personalized and tailored user experience has become more important than ever. In this article, we will explore the numerous benefits of mobile app personalization and provide valuable insights into its successful implementation.
Understanding Mobile App Personalization
Mobile app personalization is the process of customizing a mobile application to meet the individual needs and preferences of each user. With today's technology advancements, businesses have the opportunity to collect and analyze vast amounts of user data, enabling them to offer highly personalized experiences that engage and retain users. By leveraging user data such as demographics, behavior patterns, and preferences, businesses can deliver targeted content, recommendations, and features that resonate with their users on a deeper level.
The Benefits of Mobile App Personalization
Implementing mobile app personalization can unlock a myriad of benefits for both businesses and users:
Enhanced User Engagement: By tailoring the app experience to individual users, you can significantly increase user engagement and satisfaction. Personalized content and features foster a stronger connection with users, leading to increased usage and higher retention rates.
Improved User Retention: Personalized experiences create a sense of loyalty and make it more likely for users to stick with your app. A customized journey that understands and anticipates user needs will prevent churn and boost long-term user retention.
Increased Conversions: By delivering personalized recommendations and offers based on user preferences, you can drive conversions and sales. Personalized product suggestions, discounts, and promotions can directly impact your bottom line.
Enhanced Customer Satisfaction: The ability to offer tailored experiences demonstrates your commitment to understanding and fulfilling the needs of your users. This leads to increased customer satisfaction, positive reviews, and brand advocacy.
Competitive Advantage: In an increasingly crowded app marketplace, personalization sets you apart from the competition. By delivering relevant and valuable content, you can attract new users and retain existing ones, solidifying your position as an industry leader.
Optimized Marketing Efforts: Personalized app experiences allow you to gather more accurate user data, helping you refine marketing strategies and better target your audience with campaigns that resonate.
Implementing Mobile App Personalization
1. Data Collection and Analysis
Successful implementation of mobile app personalization begins with data collection and analysis. This includes gathering user data such as demographics, preferences, and behaviors. Leveraging analytics tools and user feedback, you can gain valuable insights into what drives user engagement and how to enhance the overall app experience.
2. Defining Personalization Goals
Before implementing personalization strategies, it is crucial to define clear goals and objectives. Determine what specific outcomes you want to achieve, such as increased user engagement or conversion rates. This will guide your personalization efforts and ensure they align with your overarching business objectives.
3. Segmentation and Targeting
Segmentation is key to effective personalization. Divide your user base into targeted segments based on common characteristics or behaviors. This allows you to deliver tailored content and recommendations that resonate with specific user groups.
4. Customized Content and Features
Create personalized experiences by offering customized content and features to individual users. This can include personalized product recommendations, location-based offers, or personalized messaging tailored to each user's preferences and behaviors.
5. Continuous Testing and Optimization
Implement a continuous testing and optimization framework to refine and improve your personalization efforts. Regularly evaluate the impact of personalized features and content to ensure they are effectively driving user engagement and achieving the defined goals.
6. Privacy and Data Security
When implementing mobile app personalization strategies, it is imperative to prioritize user privacy and data security. Ensure compliance with applicable regulations and industry best practices to protect user data and build trust with your audience.
Conclusion
Mobile app personalization offers significant benefits for both businesses and users. By leveraging user data and implementing tailored experiences, you can enhance user engagement, improve retention rates, increase conversions, and gain a competitive edge. Smartbiz Design is here to guide you through the implementation process, helping your business unlock the full potential of mobile app personalization. Contact us today to explore how we can elevate your digital marketing strategies with personalized user experiences.