Backbone Development Services
Jul 1, 2018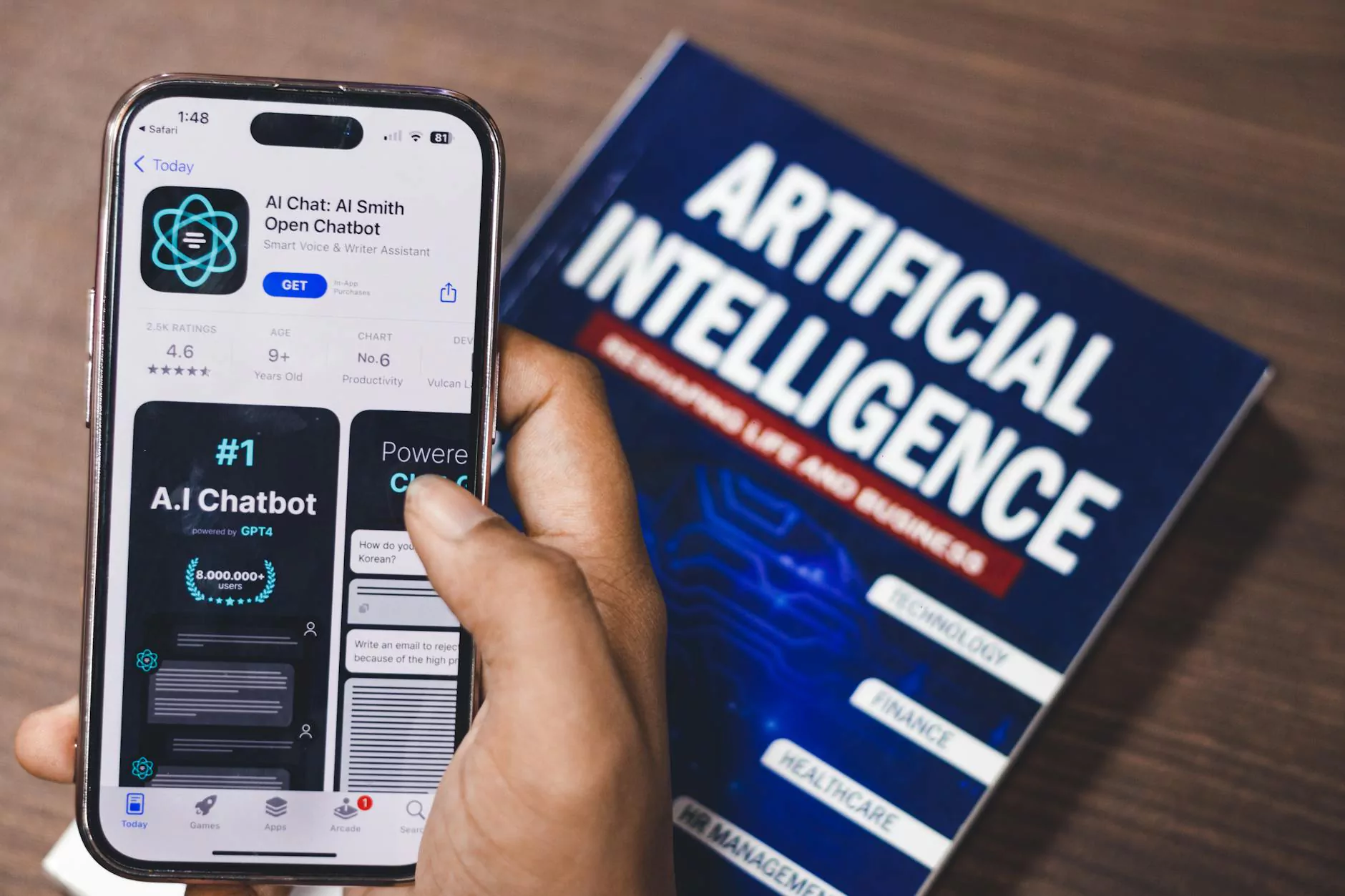 Welcome to Smartbiz Design, your ultimate destination for top-notch backbone development services. With our team of highly skilled developers and years of experience in the digital marketing industry, we are here to help businesses like yours take advantage of the power of Backbone.js.
What is Backbone.js?
Backbone.js is a lightweight JavaScript library that provides the structure needed to create efficient and scalable web applications. It offers models with key-value binding and custom events, collections with a rich set of enumerable functions, and views with declarative event handling. Backbone.js simplifies the development process and allows developers to focus on creating robust, interactive, and user-friendly web applications.
Why Choose Backbone Development Services from Smartbiz Design?
At Smartbiz Design, we understand the importance of using the right tools and technologies to develop cutting-edge web applications. Backbone.js is one such tool that enables us to create dynamic and responsive web applications that drive business growth.
Here are some compelling reasons to choose our Backbone development services:
Expertise: Our team of Backbone.js experts possesses extensive knowledge and experience in developing complex web applications using Backbone.js. We stay updated with the latest trends and best practices to deliver exceptional results.
Custom Solutions: We believe in providing tailored solutions that cater to the unique requirements of your business. Our developers work closely with you to understand your goals and objectives, ensuring that the end product aligns perfectly with your vision.
Seamless Integration: We can seamlessly integrate Backbone.js into your existing web framework, allowing for smooth and efficient collaboration between various components of your web application. This ensures a seamless user experience and improved performance.
Scalability: Backbone.js offers a scalable architecture that allows your web application to grow along with your business. Whether you need to add new features or expand your user base, our backbone development services can accommodate your evolving needs.
Our Backbone Development Process
When you choose Smartbiz Design for your backbone development needs, you can expect a streamlined and efficient development process. We follow a structured approach to ensure that your project is completed on time and within budget. Here's an overview of our process:
Requirement Analysis: Our team will work closely with you to understand your project requirements, goals, and target audience. We believe in building a strong foundation to ensure successful project execution.
Design and Development: Once the requirements are clear, our developers will start designing and developing your backbone-based web application. We believe in clean and modular coding practices, ensuring easy maintainability and extensibility.
Testing and Quality Assurance: Before deployment, we rigorously test your web application to ensure it meets all the functional and performance requirements. Our team conducts thorough quality assurance checks to eliminate any potential bugs or issues.
Deployment: Once all the necessary tests have been completed, we deploy your web application on the server of your choice. We take care of the entire deployment process, making sure everything is set up correctly for a smooth launch.
Ongoing Support: Our commitment to your success doesn't end with deployment. We offer ongoing support and maintenance services to ensure your web application remains up-to-date and performs optimally. Our team is always ready to assist you with any issues or enhancements you may require.
Contact Us for Backbone Development Services
If you're ready to take your web application to the next level with Backbone.js, Smartbiz Design is here to help. Contact us now to discuss your backbone development needs. Our expert team will be happy to provide you with a personalized solution that meets your requirements and exceeds your expectations.
Don't miss out on the opportunity to leverage the power of Backbone.js. Let Smartbiz Design enhance your web application and drive business growth. Contact us today!