36 Key Questions to Assess your School's Enrollment Marketing Efforts
Sep 4, 2023
Blog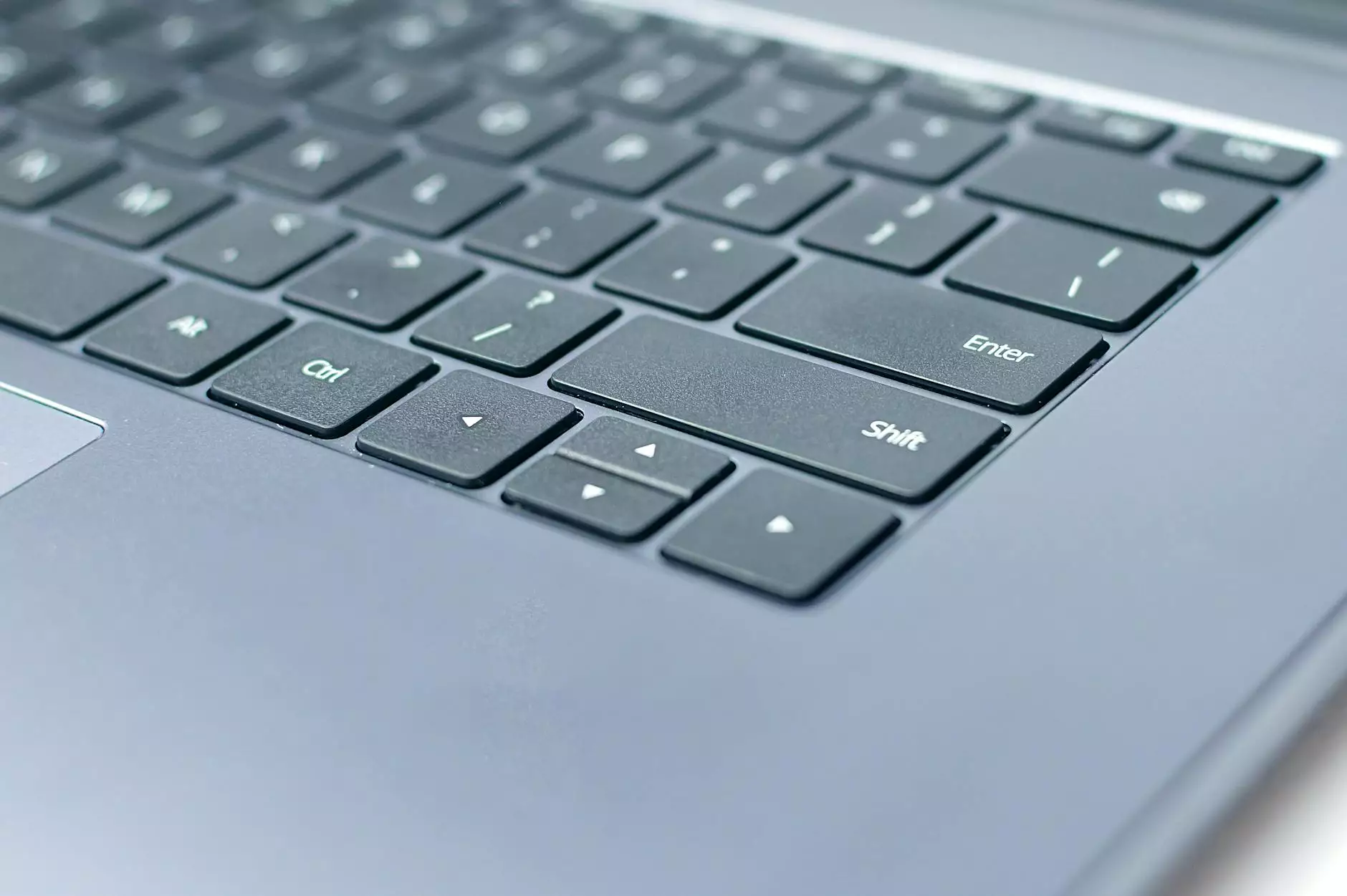 Introduction
Welcome to Smartbiz Design, the leading provider of cutting-edge digital marketing solutions for businesses in the education sector. In this comprehensive guide, we will walk you through the 36 key questions you need to ask to assess the effectiveness of your school's enrollment marketing efforts. Our expert team has years of experience in helping schools achieve their enrollment goals through data-driven strategies and innovative techniques.
Section 1: Target Audience and Market Research
1. Who is your ideal student?
Understanding your target audience is crucial for effective enrollment marketing. Define the characteristics, interests, and needs of your ideal student to tailor your messaging accordingly.
2. What are the demographics of your target market?
Get detailed insights into the demographics of your target market, including age, gender, location, and income levels. This information will help you create targeted marketing campaigns.
3. What are the unique selling points of your school?
Identify and highlight the unique features and benefits of your school that set it apart from competitors. These could include academic programs, extracurricular activities, faculty expertise, or state-of-the-art facilities.
Section 2: Website and Online Presence
4. Is your website user-friendly and optimized for search engines?
Your website should be easy to navigate and provide a seamless user experience. Optimize your website for search engines to increase its visibility and attract organic traffic.
5. Are your website content and blog posts informative and engaging?
Create high-quality content that answers common questions and addresses concerns of prospective students and parents. Engage them with compelling blog posts that showcase your school's expertise and achievements.
6. Are you utilizing social media platforms effectively?
Develop a strong presence on social media platforms frequented by your target audience. Share engaging content, interact with followers, and run targeted advertising campaigns to increase your brand visibility.
Section 3: Branding and Messaging
7. Is your school's branding consistent across all marketing materials?
Create a cohesive brand identity by ensuring consistency in your school's logo, colors, fonts, and messaging across various marketing materials and platforms.
8. Does your messaging effectively communicate your school's mission and values?
Craft compelling messages that clearly communicate your school's mission, values, and educational philosophy. Consistent messaging helps build trust and credibility among prospective students and parents.
9. Are you showcasing success stories and testimonials?
Highlight success stories and testimonials from current and past students, parents, and faculty. Social proof plays a significant role in influencing enrollment decisions.
Section 4: Digital Advertising and Paid Search
10. Are you utilizing paid search campaigns effectively?
Optimize your paid search campaigns to target relevant keywords, demographics, and geographic areas. Regularly monitor and analyze the performance to maximize ROI.
11. Do you have remarketing campaigns in place?
Implement remarketing campaigns to stay top-of-mind among website visitors who didn't convert initially. Customized ads can help re-engage them and drive enrollments.
12. Are you using display advertising to increase brand awareness?
Increase your school's brand visibility through strategic display advertising on relevant websites, social media platforms, and mobile apps.
Section 5: Content Marketing and SEO
13. Are you producing valuable and educational content for your target audience?
Create informative and engaging content such as blog posts, articles, videos, and infographics that address the pain points and interests of your target audience.
14. Is your content optimized for search engines?
Ensure your content is optimized for relevant keywords, includes appropriate meta tags, and follows SEO best practices to improve your organic search rankings.
15. Are you leveraging guest blogging opportunities?
Collaborate with industry influencers and educational websites to publish guest blog posts that drive traffic back to your site and enhance your school's credibility.
Section 6: Email Marketing and Lead Nurturing
16. Do you have an effective email marketing strategy?
Develop targeted email campaigns to nurture leads, provide valuable information, and showcase your school's achievements. Personalize your messages based on recipients' interests and preferences.
17. Are you utilizing marketing automation tools?
Streamline your lead nurturing process with marketing automation tools. Automatically send personalized emails, track user behavior, and segment your email list for better targeting.
18. Are you measuring the success of your email campaigns?
Track key metrics such as open rates, click-through rates, and conversions to assess the effectiveness of your email marketing efforts. Optimize your campaigns based on the insights gained.
Section 7: Community Engagement and Partnerships
19. Are you actively engaging with the local community?
Participate in local events, sponsor community initiatives, and collaborate with local businesses and organizations to enhance your school's visibility and build strong relationships.
20. Do you have partnerships with other educational institutions?
Forge partnerships with other educational institutions, such as colleges, universities, or professional organizations. Collaborative efforts can expand your reach and reputation.
21. Are you leveraging alumni networks for referrals?
Cultivate relationships with alumni and encourage them to refer prospective students. Alumni networks can be a valuable source of enrollments and testimonials.
Section 8: Analytics and Data Tracking
22. Are you using Google Analytics to track website traffic and user behavior?
Implement Google Analytics to gain insights into your website's performance, visitor demographics, and user behavior. Use these insights to optimize your marketing strategies.
23. Are you tracking conversions and goals?
Set up conversion tracking to measure specific goals such as form submissions, brochure downloads, or event registrations. Track the effectiveness of your marketing campaigns in driving conversions.
24. Are you conducting A/B testing to optimize your marketing efforts?
Test different variations of your landing pages, call-to-actions, and email campaigns to identify what resonates best with your target audience and improve your conversion rates.
Section 9: Competitive Analysis
25. Who are your main competitors?
Identify your main competitors in the education sector and analyze their marketing strategies, messaging, and online presence. Gain insights on what works and differentiate yourself from the competition.
26. Are you monitoring your competitors' keywords and backlinks?
Monitor your competitors' keyword rankings and backlink profiles to understand their SEO strategies. Use this information to fine-tune your own SEO efforts and gain a competitive edge.
27. Are you regularly conducting SWOT analyses?
Perform periodic SWOT (Strengths, Weaknesses, Opportunities, Threats) analyses to evaluate your school's marketing efforts and identify areas for improvement.
Section 10: Offline Marketing and Events
28. Are you utilizing traditional marketing channels effectively?
Explore offline marketing channels such as print media, radio, television, and outdoor advertising to reach a wider audience. Combine traditional and digital marketing strategies for maximum impact.
29. Do you organize informative and engaging events?
Host open houses, seminars, workshops, or webinars that provide valuable information to prospective students and parents. These events can build trust and generate leads.
30. Are you leveraging local media for press coverage?
Pitch newsworthy stories and achievements to local media outlets to generate positive press coverage. This can enhance your school's reputation and attract attention from potential students.
Section 11: Continuous Improvement and Adaptation
31. Do you regularly review and analyze your marketing strategies?
Continuously monitor and analyze the performance of your marketing efforts. Identify areas for improvement and adapt your strategies to changing market trends and audience preferences.
32. Are you staying updated with industry trends and best practices?
Stay informed about the latest trends and best practices in enrollment marketing. Attend industry conferences, participate in webinars, and subscribe to reputable industry publications.
33. Are you investing in professional development for your marketing team?
Provide ongoing training and professional development opportunities for your marketing team to ensure they have the knowledge and skills necessary to excel in their roles.
Section 12: Conversion Optimization
34. Is your website optimized for conversions?
Create clear and compelling calls-to-action (CTAs), strategically placed throughout your website, to guide visitors towards the desired action, such as scheduling a campus visit or submitting an inquiry form.
35. Do you provide easy ways for visitors to contact your admissions team?
Make it simple for prospective students and parents to reach out to your admissions team. Include multiple contact options, such as phone, email, and live chat, to cater to different preferences.
36. Are you conducting regular website usability tests?
Evaluate the user-friendliness and effectiveness of your website through regular usability tests. Gather feedback from real users to identify and address any usability issues that may hinder conversions.
Conclusion
Congratulations! By asking these 36 key questions and implementing the recommended strategies, you are well on your way to assessing and improving your school's enrollment marketing efforts. At Smartbiz Design, we are committed to helping you succeed with our expertise in digital marketing. Contact us today to discover how we can drive exceptional results for your school's enrollment goals.