Political Campaigns
May 26, 2019
Blog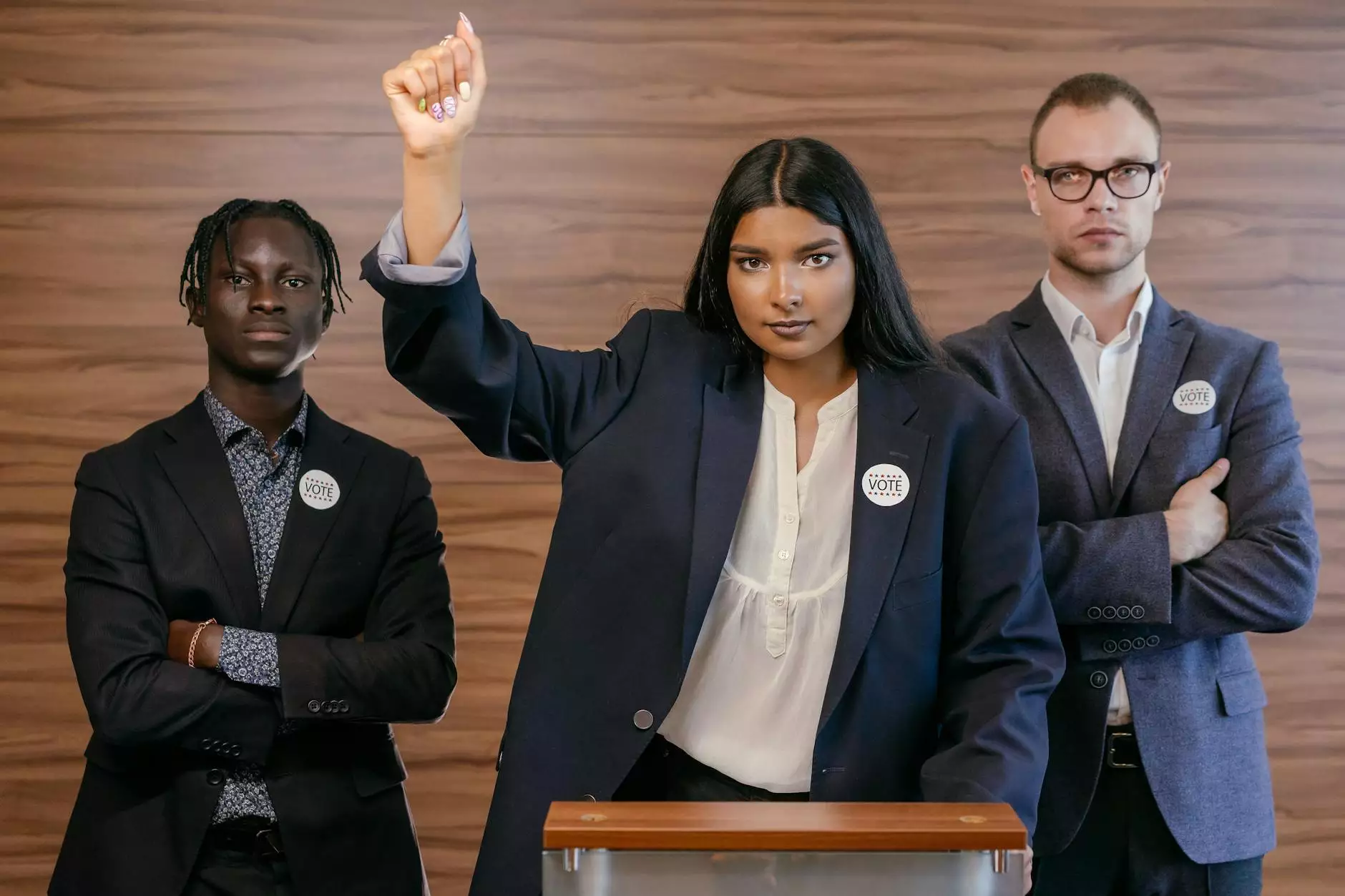 The Power of Effective Political Campaigns
Political campaigns play a crucial role in shaping the future of our nation. Whether it's a local election or a national campaign, having a well-crafted and strategic approach can make all the difference. At Smartbiz Design, we understand the importance of innovative digital marketing solutions for political campaigns, and we specialize in providing exceptional services to help you achieve success.
Why Choose Smartbiz Design?
As a leading digital marketing agency in the Business and Consumer Services industry, Smartbiz Design offers you a distinct advantage when it comes to political campaigns. Our team of highly skilled professionals excels in creating tailored strategies to meet your campaign objectives.
Comprehensive Strategy and Planning
With extensive experience in political campaigns, we know that a successful strategy is built on a solid foundation. We conduct in-depth research and analysis to understand your target audience, competition, and key issues. This enables us to develop a comprehensive plan that aligns with your campaign goals and maximizes your chances of victory.
Engage Voters with Compelling Content
In the digital age, having an online presence is essential for reaching voters and conveying your message effectively. Our team of expert copywriters at Smartbiz Design excels in creating compelling and keyword-rich content that resonates with your audience. From persuasive blog posts to informative articles, we ensure that your campaign's online content stands out.
Social Media Management
In today's interconnected world, harnessing the power of social media is crucial for any political campaign. At Smartbiz Design, we specialize in managing social media platforms to amplify your campaign's reach and engagement. From strategic planning to content creation and community management, we have the expertise to build a strong online presence for your campaign.
Targeted Advertising
Effective targeting is essential for optimizing your campaign's advertising efforts. Smartbiz Design leverages the latest digital marketing tools to identify the most relevant and impactful audience segments for your campaign. By utilizing advanced targeting techniques, we ensure that your ads are seen by the right people, increasing the likelihood of voter engagement and support.
Real-Time Analytics and Optimization
One of the advantages of digital marketing is the ability to track and measure the performance of your campaign in real-time. At Smartbiz Design, we provide comprehensive analytics and reporting to give you valuable insights into your campaign's progress. Our team continuously monitors this data to optimize your campaign and make data-driven decisions for maximum impact.
Partner with Smartbiz Design for Success
When it comes to political campaigns, Smartbiz Design is your go-to digital marketing agency. With our expertise and comprehensive services, we empower your campaign to reach its full potential. Contact us today to find out how we can help you build a winning political campaign.
Contact Us
To learn more about our digital marketing solutions for political campaigns, contact us at [email protected] or give us a call at 123-456-789. Let Smartbiz Design be your partner in driving success in political campaigns.