Electronic Prescription Software Development
Feb 25, 2019
Blog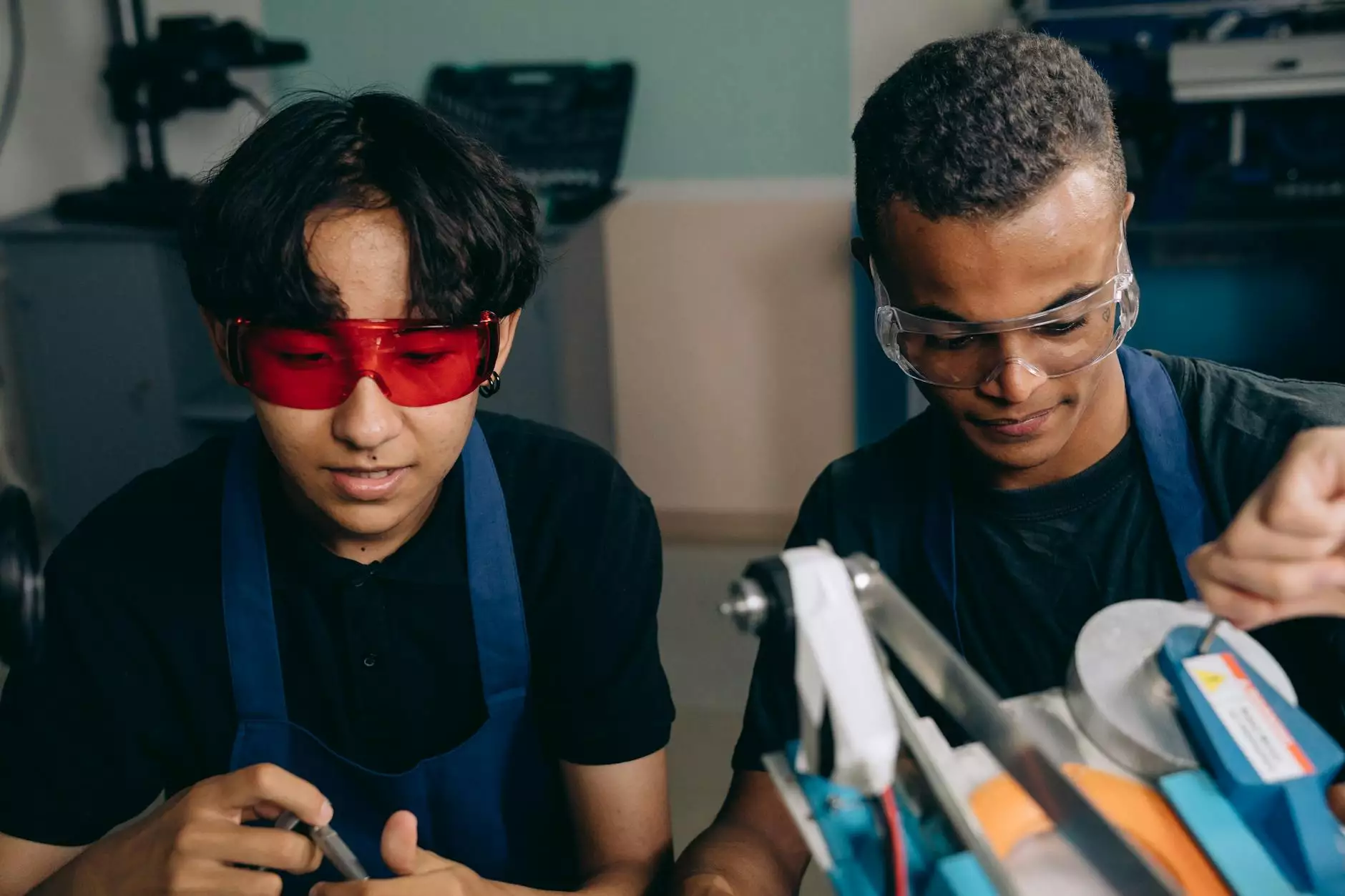 The Importance of eRx Solutions in Modern Healthcare
In the digital age, healthcare providers are increasingly turning to electronic prescription (eRx) solutions to improve the efficiency and accuracy of prescription management. Smartbiz Design, a trusted name in the business and consumer services industry with a focus on digital marketing, offers cutting-edge eRx software development solutions that enable healthcare professionals to streamline workflows and enhance patient care.
Streamlining Prescription Management
Our e-prescribing solutions empower healthcare providers to automate and centralize the prescription management process. With our software, physicians can easily prescribe medications directly from their EHR (Electronic Health Record) systems in a secure and efficient manner. By eliminating the need for handwritten prescriptions, potential errors due to illegible handwriting are significantly reduced, ensuring patient safety.
Enhancing Patient Safety and Compliance
At Smartbiz Design, we understand the critical importance of patient safety and compliance when it comes to prescription management. Our eRx software development solutions incorporate built-in safety checks, such as drug-drug interaction alerts and allergy notifications, to help healthcare providers make informed decisions and prevent medication-related errors.
Furthermore, our software ensures compliance with regulatory requirements and industry standards, such as HIPAA (Health Insurance Portability and Accountability Act). By securely transmitting electronic prescriptions, healthcare providers can maintain patient privacy and confidentiality while also simplifying the prescription filling process for patients.
Improving Workflow Efficiency
Our eRx solutions go beyond facilitating prescription management; they also aim to enhance overall workflow efficiency within a healthcare practice. With features like electronic prior authorization and automatic refill requests, healthcare providers can save time and reduce administrative burden. By eliminating manual steps and automating repetitive tasks, Smartbiz Design's eRx software enables healthcare professionals to focus more on patient care.
Customizable Solutions to Meet Your Needs
At Smartbiz Design, we understand that every healthcare practice is unique with specific requirements. That's why our eRx software development solutions are highly customizable. Whether you are a small clinic or a large hospital network, our team of experienced developers will work closely with you to tailor the software to your specific needs and workflows.
Seamless Integration with Existing Systems
We understand the importance of seamless integration when implementing a new software solution. Our eRx software can seamlessly integrate with your existing EHR and practice management systems, minimizing disruptions and ensuring a smooth transition. Our team will provide comprehensive support throughout the integration process to ensure a successful implementation.
Future-Proofing Your Practice
By investing in Smartbiz Design's eRx software development solutions, healthcare providers are future-proofing their practice for the evolving digital landscape. Our software is continuously updated to comply with the latest industry standards and regulatory requirements, ensuring that your practice remains at the forefront of technology and able to adapt to future changes.
Contact Smartbiz Design Today
If you are looking for electronic prescription software development solutions to optimize your prescription management process, look no further than Smartbiz Design. With our expertise in digital marketing and a focus on exceptional quality, we are committed to providing cutting-edge eRx software tailored to meet your unique needs. Contact us today to schedule a consultation and discover how our solutions can transform your practice.