How to Develop Weather Forecast & Alert Mobile App
May 31, 2020
Blog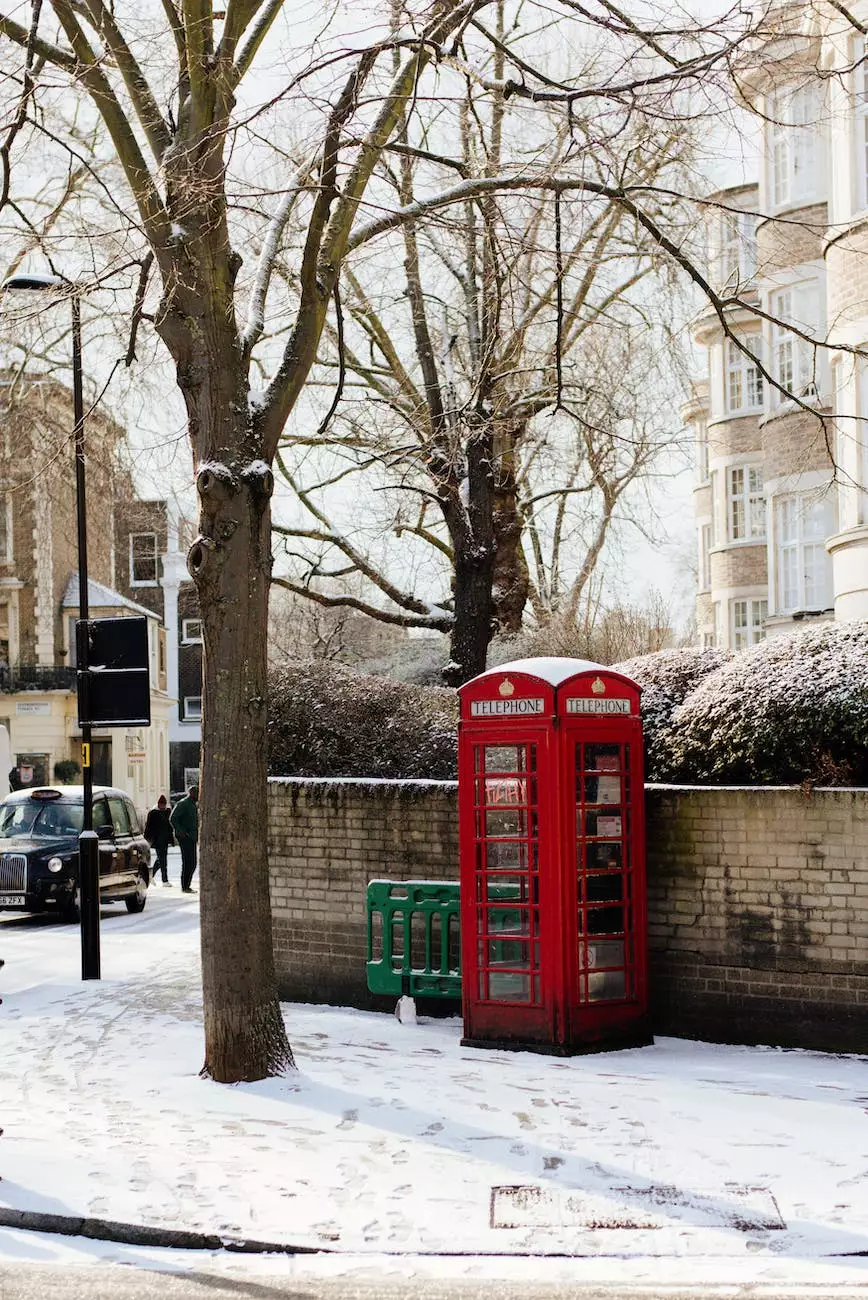 Introduction
Welcome to the world of weather forecast and alert mobile app development! With the increasing importance of weather information for individuals and businesses alike, creating a feature-rich and user-friendly app can be a vantage point in the digital landscape. At Smartbiz Design, we specialize in providing comprehensive digital marketing solutions, including the development of weather-focused mobile applications.
Understanding the Market
Before diving into the development process, it's crucial to understand the market landscape. Weather apps have become an integral part of people's lives, offering real-time updates, forecasts, and alerts. With rapid advancements in technology, users expect accurate information, intuitive user interfaces, and value-added features. By incorporating these elements into your weather app, you can stand out from the competition and attract a wide user base.
Key Features for a Weather Forecast & Alert Mobile App
Building a successful weather forecast and alert app requires a range of essential features to provide a seamless user experience. Here are some key features to consider:
1. Real-time Weather Updates
Offering real-time weather updates is the core functionality of any weather app. Users rely on accurate and up-to-date information for planning their daily activities, travel, and more. By integrating with reliable weather data sources and APIs, your app can provide users with precise weather forecasts for their specific locations.
2. Customizable Notifications and Alerts
Creating a personalized experience is essential for ensuring user engagement. Allow users to customize notifications and alerts based on their preferences. Whether it's severe weather alerts, rain notifications, or simply daily forecasts, tailoring the alerts to their needs will keep users informed without overwhelming them.
3. Interactive Maps and Radar
Visualizing weather patterns adds depth to the user experience. Integrating interactive maps and radar features enables users to explore weather conditions in their area or plan upcoming trips. By leveraging reliable weather data and implementing a visually appealing interface, you can make your app stand out.
4. Hourly and Long-term Forecasts
Offering hourly and long-term forecasts allows users to plan their schedules effectively. Whether they need minute-by-minute updates or a week-long forecast, providing detailed and accurate information ensures your app becomes an essential tool for users seeking weather insights.
5. Weather Widgets
A widgetized interface allows users to access weather information directly from their device's home screen. By offering customizable weather widgets, users can personalize their app experience and stay updated without needing to open the app continuously.
The Development Process
Creating a weather forecast and alert mobile app involves several stages. Smartbiz Design follows a streamlined development process to ensure the best possible outcome:
1. Ideation and Conceptualization
During this initial phase, our experienced team of app developers works closely with you to understand your goals, target audience, and unique requirements. We brainstorm ideas and create a solid app concept that aligns with your business objectives.
2. Design and User Experience
Once the concept is finalized, our designers focus on creating an intuitive and visually appealing user interface (UI) and user experience (UX). From color schemes to navigation, every aspect is carefully crafted to provide a seamless and engaging interaction.
3. Development and Programming
Our talented developers bring the design to life through coding and programming. We leverage the latest technologies and frameworks to ensure a robust and scalable app that performs flawlessly across various devices and platforms.
4. Integration of Weather APIs
To provide accurate weather data, we integrate your app with reliable weather APIs that fetch real-time information. These APIs serve as a dependable source, enabling your app to deliver precise forecasts and alerts to users.
5. Testing and Quality Assurance
Prior to launching your app, we conduct rigorous testing to identify and rectify any bugs or issues. Our quality assurance team ensures that the app functions seamlessly, meeting the highest standards of performance and reliability.
6. Deployment and Post-launch Support
Once the app is ready, we assist with deploying it on various app stores, such as Google Play Store and Apple App Store. We are committed to your app's success and provide ongoing support, including updates, maintenance, and enhancements.
Conclusion
Developing a weather forecast and alert mobile app requires expertise and comprehensive understanding of user expectations. At Smartbiz Design, we combine our digital marketing expertise with our technical prowess to create exceptional weather apps that provide value to both businesses and users. Contact us today to get started on your weather app development journey!
Sources: