15+ Tips to Build Your Own Web Portal in 2023
Jul 16, 2020
Blog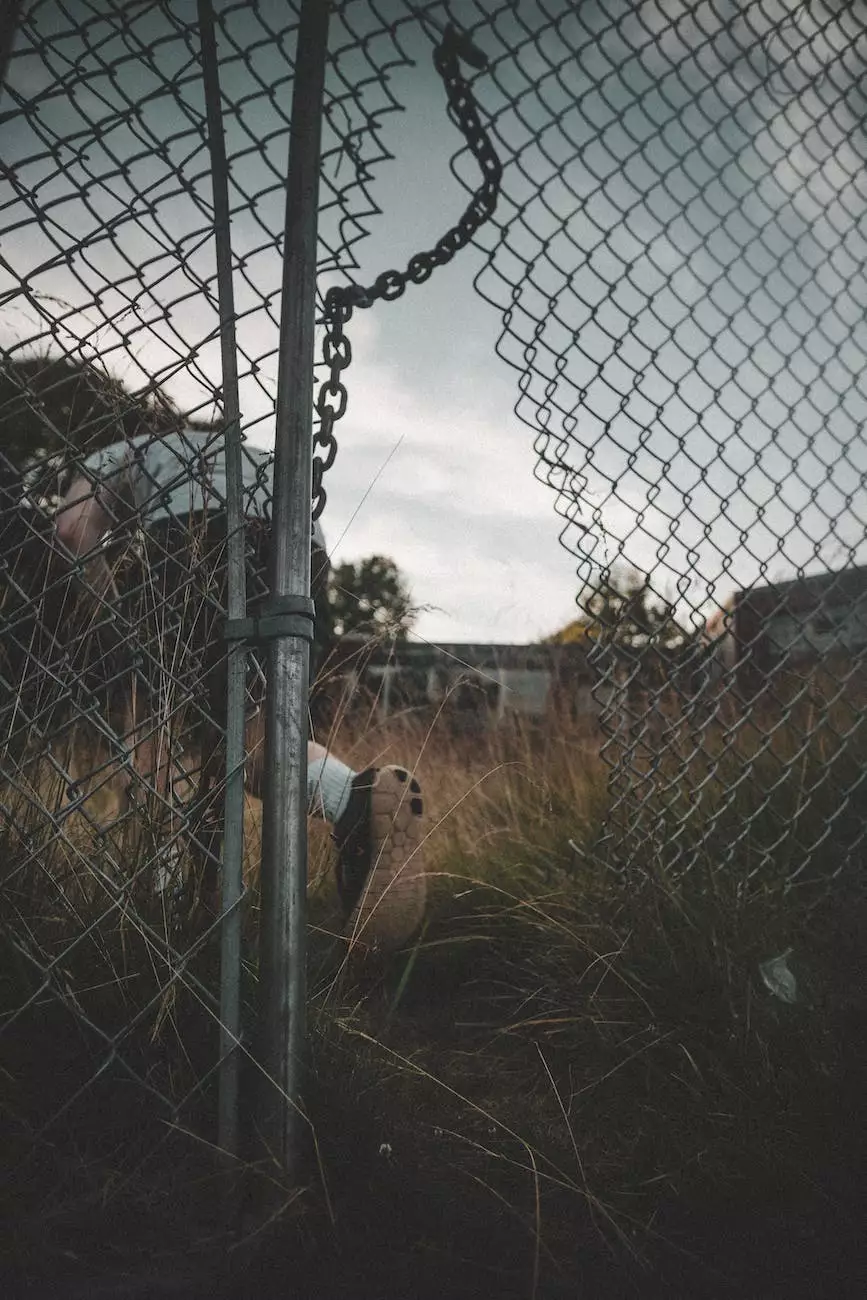 Introduction
Welcome to Smartbiz Design, your go-to resource for all things related to web portal development and digital marketing. In this comprehensive guide, we will share over 15 tips to help you build your own web portal in 2023 and achieve online success. Whether you are an entrepreneur or a business owner looking to establish a strong online presence, these tips will provide you with valuable insights and strategies to create an effective web portal.
1. Define Your Goals
Before diving into the actual development process, it is crucial to define the goals and objectives of your web portal. Clearly outline what you want to achieve with your portal – whether it's generating leads, increasing brand visibility, or providing valuable information to your audience. This will help you lay a solid foundation for your web portal and guide your decision-making throughout the development process.
2. Research Your Target Audience
To create a successful web portal, it is essential to understand your target audience. Conduct thorough research to identify their needs, preferences, and online behavior. This information will enable you to tailor your portal's content, design, and functionality to meet the expectations of your target audience, resulting in a more engaging and user-friendly experience.
3. Choose the Right Platform
Selecting the right platform is crucial for building a robust and scalable web portal. Consider factors like ease of use, customization options, SEO capabilities, and security features when choosing a platform. Content management systems like WordPress, Drupal, or Joomla are popular choices that offer flexibility, functionality, and a variety of themes and plugins to enhance your web portal.
4. Optimize for Search Engines
SEO plays a vital role in driving organic traffic to your web portal. Conduct keyword research to understand the most relevant and high-volume keywords in your industry. Incorporate these keywords naturally throughout your content, including headings, subheadings, and paragraphs. Ensure your meta tags, URLs, and images are optimized for search engines to improve your portal's visibility and rankings.
5. Create Compelling Content
Content is the heart of any web portal. Produce high-quality, informative, and engaging content that resonates with your target audience. Craft compelling headlines and use subheadings to organize your content into digestible sections. Incorporate relevant keywords strategically while delivering valuable information that addresses your audience's pain points and offers practical solutions.
6. Visual Appeal and User Experience
An aesthetically pleasing and user-friendly design is essential for a successful web portal. Invest in visual elements like professional images, videos, and infographics to enhance the overall appeal of your portal. Ensure your web portal is intuitive, mobile-responsive, and optimized for all devices. A seamless and engaging user experience will keep visitors on your portal for longer, boosting your chances of conversions and engagement.
7. Enhance Navigation and Site Structure
Easy and intuitive navigation is critical for a web portal's usability. Create a clear and logical site structure that allows users to navigate effortlessly through your content. Implement breadcrumbs, menu bars, and search functionalities to help users find the information they are looking for quickly. Proper structure and navigation improve user experience, reduce bounce rates, and enhance SEO.
8. Incorporate Secure Payments and Transactions
If your web portal involves e-commerce or transactions, prioritize security. Integrate secure payment gateways and SSL certificates to protect users' sensitive information. Display trust indicators like trust seals and customer testimonials to instill confidence in your visitors. A secure portal not only safeguards users' data but also builds trust and credibility in your brand.
9. Leverage Social Media Integration
Social media platforms provide valuable opportunities to promote your web portal and engage with your target audience. Integrate social media sharing buttons, enabling users to share your content easily. Utilize social media widgets to display your social media profiles and encourage users to connect with your brand on various platforms. Regularly share engaging content on social media to drive traffic back to your web portal.
10. Implement Analytics and Tracking
Track and analyze the performance of your web portal using tools like Google Analytics. Monitor metrics like traffic, bounce rate, conversion rate, and user engagement to gain insights into your portal's effectiveness. Use these insights to make data-driven decisions and continuously optimize your web portal for better results.
11. Optimize for Speed and Performance
A slow-loading web portal can deter users and negatively impact your search engine rankings. Optimize your portal's speed by compressing images, minifying CSS and JavaScript files, and leveraging browser caching. Regularly monitor your portal's performance and address any issues promptly to ensure a seamless and fast user experience.
12. Focus on Mobile Optimization
In an increasingly mobile-driven world, mobile optimization is no longer an option but a necessity. Ensure your web portal is fully responsive and renders correctly on all screen sizes and devices. Test your portal's mobile performance regularly to identify and fix any issues that may arise. A mobile-friendly portal is essential to cater to the growing number of users accessing the Internet through smartphones and tablets.
13. Build Strong Internal and External Linking
Internal and external linking is crucial for enhancing the credibility and authority of your web portal. Create a well-structured internal linking system to guide users to related content and improve navigation. Earn external links from authoritative websites in your industry, as these backlinks signal to search engines that your web portal is trustworthy and valuable, ultimately boosting your search rankings.
14. Continuous Content Audit and Optimization
Regularly audit your web portal's content to identify opportunities for improvement. Update outdated information, fix broken links, and enhance the overall user experience. Conduct keyword research periodically to identify new keywords and optimize your existing content accordingly. Keep your portal fresh, relevant, and up-to-date to ensure its long-term success.
15. Promote Your Web Portal
Building a web portal is just the first step. Promote your portal through various channels like email marketing, social media, influencer partnerships, and online advertising. Create compelling call-to-actions to encourage visitors to engage with your portal, sign up for newsletters, or make a purchase. An effective promotional strategy is essential to drive targeted traffic and grow your web portal's visibility.
Conclusion
Congratulations on reaching the end of this comprehensive guide on building your own web portal in 2023. By implementing these 15+ tips, you can create a powerful, user-friendly, and optimized web portal that ranks prominently on search engines and delivers exceptional value to your audience. Remember, the key to success lies in continuous improvement and staying updated with industry best practices. At Smartbiz Design, we are here to assist you every step of the way, offering expert web portal development services and digital marketing solutions tailored to your unique needs. Get started today and unlock the full potential of your web portal!