Stock Trading App Development - Cost and Key Features
Apr 1, 2021
Blog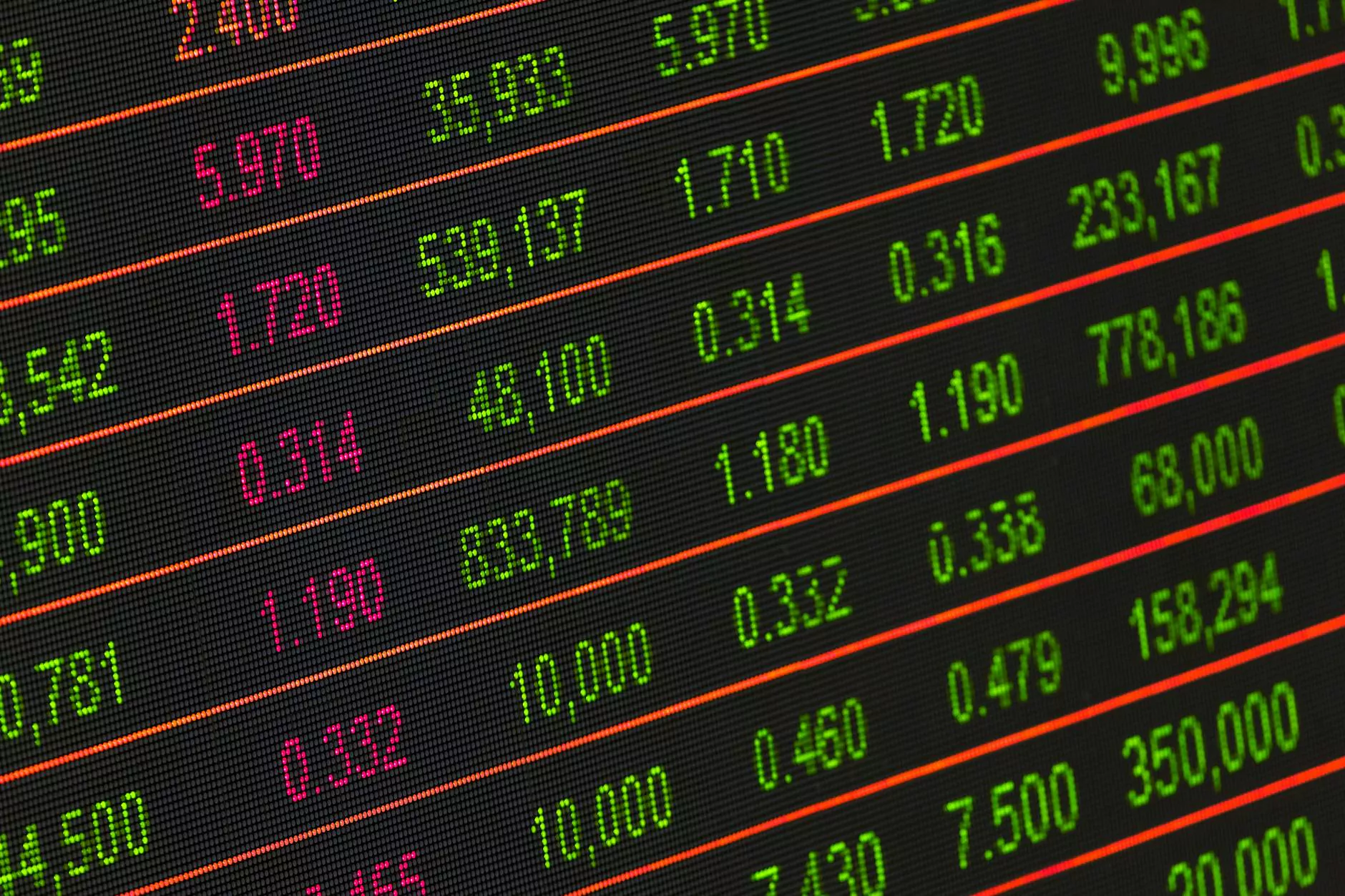 Welcome to Smartbiz Design - Your Trusted Digital Marketing Partner
Smartbiz Design is a premier digital marketing agency specializing in business and consumer services. We offer top-notch stock trading app development services, tailored to meet the unique needs of our clients. With our insightful strategies and cutting-edge technologies, we empower businesses to thrive in the ever-evolving world of finance and trading.
Why Invest in a Stock Trading App?
In today's dynamic financial landscape, having a stock trading app can revolutionize the way you interact with the stock market. Whether you are an individual investor or a financial institution, a well-designed and feature-rich stock trading app can provide immense value, convenience, and accessibility. Here are some reasons why you should consider investing in a stock trading app:
1. Real-Time Market Data
A stock trading app allows users to access real-time market data, enabling them to make informed decisions promptly. With live stock quotes, charts, and news updates at their fingertips, users can monitor market trends, track their portfolio performance, and execute trades seamlessly.
2. Enhanced User Experience
By offering a user-friendly and intuitive interface, a stock trading app enhances the overall user experience. It empowers investors with easy navigation, smooth transaction processing, and personalized settings, making the trading process efficient and enjoyable.
3. Portfolio Diversification
A stock trading app opens up a multitude of investment opportunities, enabling users to diversify their portfolios effortlessly. With access to a wide range of stocks, ETFs, options, and other financial instruments, investors can spread their risk and maximize returns.
4. Seamless Mobile Trading
Gone are the days when traders needed to be tethered to a desktop computer. A stock trading app gives investors the freedom to trade anytime, anywhere, directly from their mobile devices. This flexibility allows users to seize opportunities, stay updated on their investments, and manage their portfolios on-the-go.
How Much Does Stock Trading App Development Cost?
The cost of stock trading app development can vary based on several factors such as complexity, features, platform compatibility, and customization requirements. At Smartbiz Design, we understand that each project is unique, and we work closely with our clients to provide tailored solutions within their budget.
While it is challenging to provide an exact cost without understanding your specific needs, we believe in transparency and offer competitive pricing models. Our experienced team of developers, designers, and business analysts will collaborate with you to determine the scope of your project and provide a detailed quote.
Instead of compromising quality for affordability, we strive to strike a balance that ensures you receive a high-performing stock trading app within your budget constraints.
The Key Features of a Successful Stock Trading App
At Smartbiz Design, we focus on developing stock trading apps with comprehensive features that cater to the needs of investors and traders alike. We understand the importance of a robust and user-centric app, and we continuously refine our development process to deliver exceptional results. Here are some key features we include in our stock trading apps:
1. User Registration and Secure Login
Our stock trading apps are designed with a seamless user registration and secure login process. We prioritize data privacy and implement advanced encryption algorithms to ensure the safety of user information.
2. Real-Time Market Data and Analytics
We integrate reliable APIs to fetch real-time market data and provide users with comprehensive analytics and insights. Users can access live stock quotes, charts, technical indicators, and historical data, enabling them to make informed trading decisions.
3. Order Placement and Execution
Efficient order placement and execution are crucial for a successful stock trading app. With our expertise, we develop intuitive interfaces that allow users to execute trades seamlessly, set stop-loss and take-profit orders, and monitor their order history.
4. Portfolio Management
We understand the significance of effective portfolio management. Our stock trading apps come equipped with portfolio tracking and management functionalities, allowing users to monitor their investments, view performance metrics, and generate insightful reports.
5. Alerts and Notifications
To keep users informed about market movements and their portfolio performance, our apps include customizable alerts and push notifications. Users can set alerts for price triggers, news updates, and other events of interest, ensuring they stay ahead of the game.
6. Security and Compliance
Security is a top priority in the finance industry. Our stock trading apps adhere to the highest security standards, implementing features like two-factor authentication, biometric login, and encrypted communication channels. We ensure compliance with industry regulations to protect user assets and information.
Experience Seamless Stock Trading with Smartbiz Design
Are you ready to elevate your trading experience with a custom stock trading app developed by industry experts? Smartbiz Design is here to turn your vision into reality. As a trusted digital marketing agency, we combine our technical expertise with a deep understanding of the finance industry to deliver exceptional results.
Contact us today to discuss your stock trading app development needs. Our team of professionals will be delighted to provide you with a tailored solution that meets your requirements and drives your business forward in the digital age.