How to Create a Mobile App like - Instagram?
Jan 11, 2020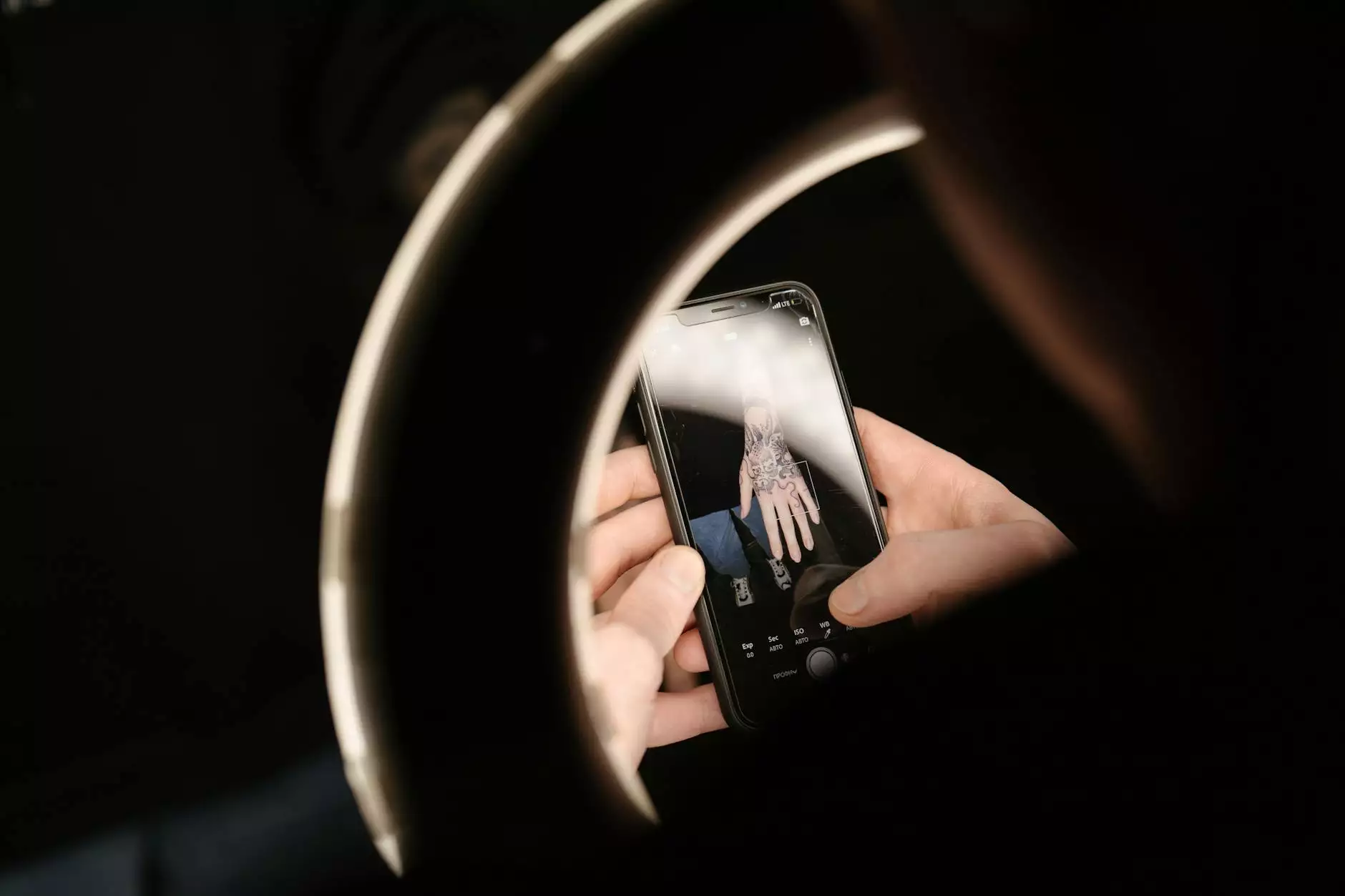 Introduction
Welcome to Smartbiz Design's comprehensive guide on how to create a mobile app like Instagram. In this article, we aim to provide you with the knowledge and insights needed to develop a successful photo-sharing app similar to Instagram. With our expertise in Instagram clone development, we can help you navigate through the intricate process of building a feature-rich and visually appealing mobile app.
The Importance of a Photo-sharing App
In today's digital age, photo-sharing apps have become increasingly popular, revolutionizing the way people capture and share moments. Instagram, one of the world's leading social media platforms, boasts millions of active users who engage with each other through visual content. By creating a mobile app similar to Instagram, you can tap into this immense market and establish your presence in the digital world.
Understanding Instagram's Features
Before diving into the development process, it's crucial to analyze Instagram's key features and functionalities:
1. User Registration and Profile Creation
Every successful mobile app starts with a seamless user registration process. Your Instagram clone should allow users to create personalized profiles, complete with profile pictures, bio, and other relevant information. This will enable users to express their identity within the app.
2. Photo and Video Sharing
One of the core features of Instagram is the ability to upload and share photos and videos. Users should be able to capture moments using their device's camera, apply filters, edit images, and share them with their followers. Incorporating a similar photo and video sharing functionality will be vital to the success of your app.
3. Social Interactions
Instagram thrives on social interactions and user engagement. Users can follow and be followed by others, like and comment on posts, send direct messages, and explore content through hashtags. These social interactions foster a sense of community and keep users coming back for more.
4. Explore and Discover
The Explore feature on Instagram allows users to discover new content, profiles, and trending hashtags. Implementing a powerful search and discovery mechanism in your app will enhance the user experience, ensuring that users always find interesting content based on their preferences.
5. Notifications and Activity Feed
To keep users engaged, it's essential to incorporate a notifications system and activity feed. Users should receive alerts for likes, comments, and new followers, ensuring they never miss out on important interactions.
Creating Your Instagram Clone with Smartbiz Design
Now that you have a solid understanding of Instagram's features, it's time to partner with Smartbiz Design to bring your vision to life. Our team of expert developers specializes in Instagram clone development, and we're committed to delivering a high-end app that meets your requirements.
Why Choose Smartbiz Design?
Smartbiz Design is a leading provider of digital marketing services, specializing in the development of innovative mobile applications. When you choose us, you'll benefit from:
Expertise: Our team has extensive experience in developing cutting-edge mobile apps, including Instagram clones. We stay up-to-date with the latest industry trends and best practices to ensure your app's success.
Customization: We understand that your app needs to stand out from the competition. That's why we offer full customization options, allowing you to tailor your app's design, features, and functionality to suit your unique business needs.
User-Friendly Interface: A seamlessly intuitive interface is crucial for user engagement. Our designers will ensure that your app is user-friendly, visually appealing, and easy to navigate, enhancing the overall user experience.
Security and Scalability: We prioritize the security of your app and its users' data. Our team follows industry-standard security practices and employs scalable infrastructure, enabling your app to handle increasing user demands without compromising performance.
Ongoing Support: Our relationship doesn't end with app development. We provide comprehensive support and maintenance services, ensuring that your app remains up-to-date, bug-free, and optimized for the best user experience.
Conclusion
In conclusion, developing a mobile app like Instagram requires a deep understanding of user preferences, industry trends, and attention to detail. With Smartbiz Design as your development partner, you can rest assured that you'll receive a top-notch Instagram clone tailored to your specific requirements. Stand out in the digital world and unleash the potential of photo-sharing with our professional Instagram clone development services.