The Gift of 3D
May 12, 2023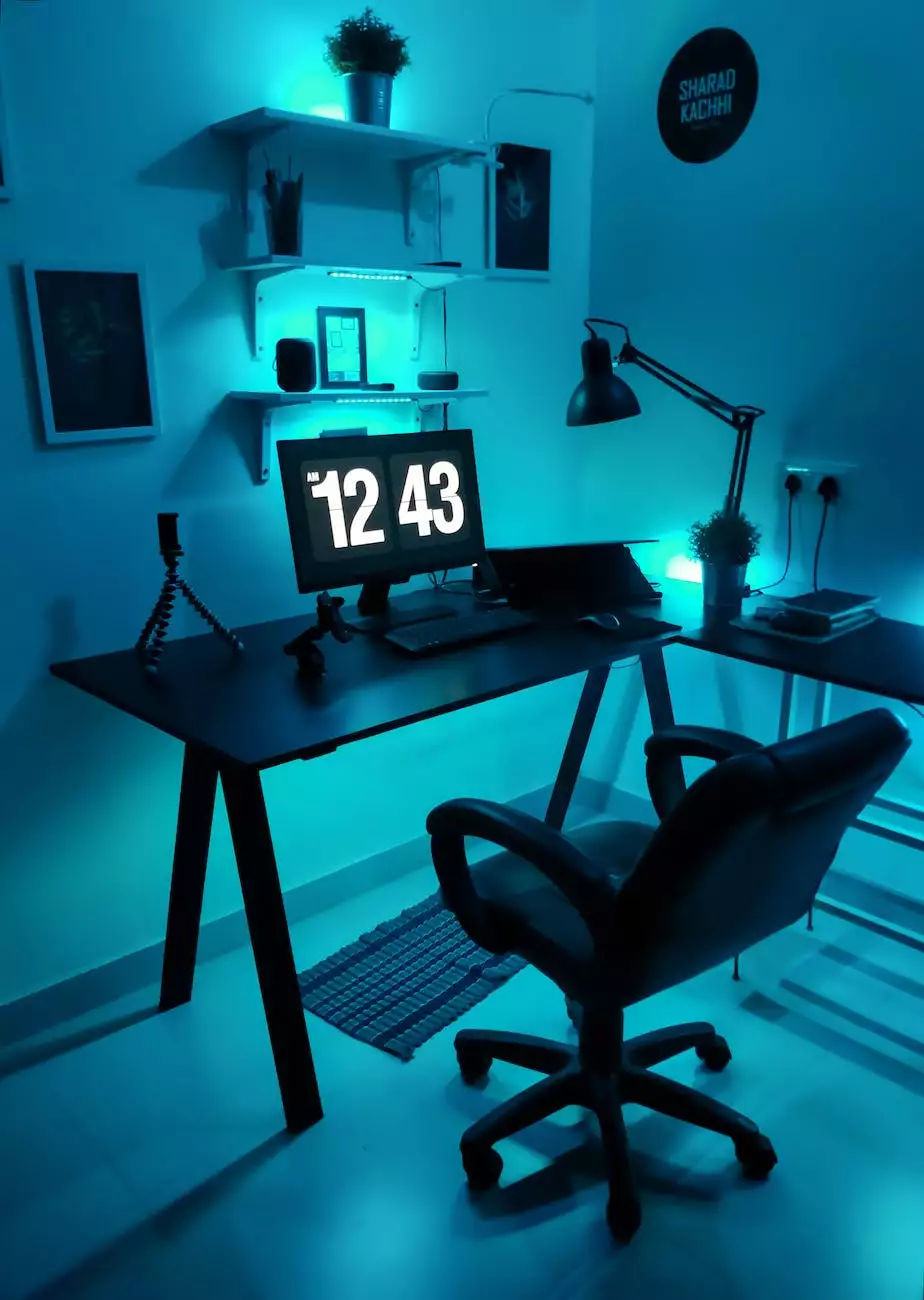 Welcome to Smartbiz Design's blog, where we delve into the fascinating world of 3D technology and its transformative power across different industries. In this article, we will explore how businesses can leverage the gift of 3D to enhance their digital marketing strategies and stand out from the competition.
Unleashing the Potential of 3D Technology
The rapid advancement of 3D technology has revolutionized the way we perceive and interact with the digital world. From breathtaking visual effects in movies to immersive virtual reality experiences, 3D has become an integral part of many industries, including architecture, gaming, healthcare, and marketing.
When it comes to digital marketing, embracing 3D technology opens up a world of possibilities. By incorporating 3D elements into your online presence, you can captivate your audience, increase brand engagement, and leave a lasting impression. Let's dive deeper into the various benefits of integrating 3D into your digital marketing strategy.
Enhancing Visual Appeal and Engaging User Experiences
One of the key advantages of 3D technology lies in its ability to create visually stunning and highly realistic representations of products, spaces, or concepts. By utilizing 3D modeling, businesses can showcase their offerings in a way that stands out from traditional 2D visuals.
Imagine being able to present your products or services from every angle, allowing potential customers to interact with them virtually. With 3D, you can bring your designs to life, enabling your audience to explore and visualize your offerings before making a purchasing decision. This immersive experience not only increases engagement but also instills confidence in potential buyers, leading to a higher conversion rate.
Revolutionizing Product Demonstrations and Prototyping
For businesses involved in product development, 3D technology offers a game-changing advantage. Instead of relying solely on traditional prototypes or physical models, companies can now utilize 3D rendering to create virtual representations of their products.
These digital prototypes can be easily modified, shared, and tested, allowing for faster iterations and more efficient production processes. With the ability to visualize and showcase product features in 3D, businesses can effectively communicate their value propositions to stakeholders, investors, and customers alike.
Empowering Architectural Visualization and Real Estate Marketing
In the architecture and real estate industry, 3D technology has proven to be a powerful tool. From creating realistic 3D renderings of architectural designs to enabling virtual walkthroughs of properties, this technology opens up new avenues for marketing and showcasing spaces.
Potential buyers or investors can now explore properties remotely, immersing themselves in a realistic virtual environment. Architects and designers can effectively communicate their vision by presenting detailed and accurate 3D models of planned constructions. With 3D technology, the possibilities for architectural visualization and real estate marketing are limitless.
Staying Ahead in a Competitive Landscape
By integrating 3D technology into your digital marketing strategy, you demonstrate a forward-thinking and innovative approach to your audience. In an increasingly crowded online marketplace, businesses need to find ways to differentiate themselves and leave a lasting impression.
Whether you leverage 3D in your website design, product demos, or social media campaigns, embracing this technology helps you stand out from the competition. It shows that you are invested in providing exceptional user experiences and are willing to push boundaries to achieve remarkable results.
Redefining the Future of Digital Marketing with Smartbiz Design
Smartbiz Design is at the forefront of leveraging the power of 3D technology in digital marketing. With our deep expertise and cutting-edge solutions, we help businesses transform their online presence and engage their target audience like never before.
Our team of skilled professionals combines their knowledge of 3D technology with strategic marketing insights, crafting visually stunning and highly effective campaigns. From conceptualization to execution, we work closely with our clients to understand their goals and deliver exceptional results.
Are you ready to unlock the potential of 3D technology in your digital marketing efforts? Contact Smartbiz Design today to discover how our innovative solutions can propel your brand forward in the dynamic world of business and consumer services.