Can I Make and Sell Food from My Own Kitchen?
Jul 26, 2022
Blog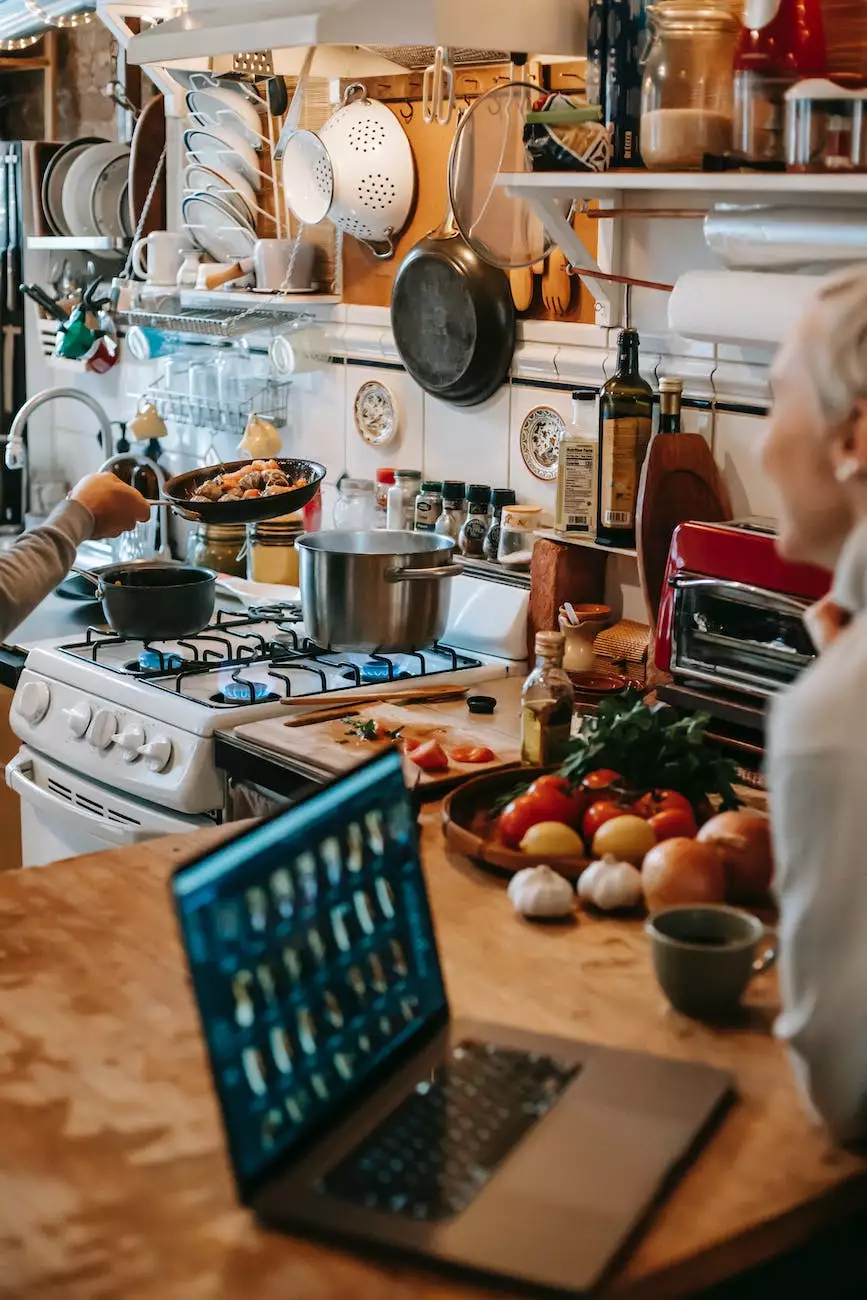 Are you passionate about cooking and have been dreaming of turning your culinary skills into a successful business venture? Well, you're in luck! With the growing demand for homemade food products, it's now possible to make and sell food from your own kitchen. In this comprehensive guide, Smartbiz Design, your go-to experts in digital marketing, will provide you with all the necessary information to confidently start your journey to becoming a food entrepreneur.
The Legality of Selling Food from Home
Before diving into the world of selling food from your kitchen, it's crucial to understand the legal requirements and regulations that govern home-based food businesses. Each country, state, and even local municipality may have different rules, licenses, and permits you need to obtain to ensure compliance and the safety of your customers. It is important to research and understand these regulations thoroughly.
Consulting with your local health department is a great first step. They will be able to provide you with up-to-date information on the permits and licenses you need as well as any specific requirements related to your location and the type of food you plan to sell. Understanding and following the law is essential to building a successful and sustainable business.
The Importance of Food Safety
When it comes to preparing food for others, safety should always be your top priority. Proper food handling, storage, and hygiene practices are crucial to prevent any risks to your customers' health and ensure that your business operates smoothly. Prioritize obtaining certifications in food safety and handling to demonstrate your commitment to maintaining high standards.
Furthermore, it's essential to keep your kitchen clean, organized, and well-maintained. Regularly inspect your equipment, implement thorough sanitation protocols, and ensure proper storage of ingredients to avoid contamination. By prioritizing food safety, you not only protect your customers but also build trust and credibility in your brand.
Identifying Your Niche and Target Market
With the abundance of food options available in today's market, it's essential to identify your unique selling point and target market. Conducting market research will help you understand the demand for your specific products, identify potential competitors, and determine the most effective marketing strategies.
Consider what sets your food apart from others. Do you specialize in a particular cuisine, use locally sourced ingredients, or cater to specific dietary restrictions? By carving out a niche, you can attract a dedicated customer base and differentiate yourself from the competition.
Understanding your target market is crucial for tailoring your products, branding, and marketing efforts. Research demographics, preferences, and buying habits of your potential customers. By crafting compelling messaging that aligns with their needs and desires, you can develop a strong connection and build brand loyalty.
Creating a Brand and Marketing Strategy
Establishing a strong brand presence is essential for success in the highly competitive food industry. Your brand is what sets you apart and leaves a lasting impression on your customers. It's not just your logo or website; it encompasses your values, story, and the overall experience you deliver.
Consider the tone and voice of your brand. Are you a fun and quirky bakery or a sophisticated and elegant caterer? Define your unique selling proposition and incorporate it into every aspect of your business, from your packaging to your social media presence.
Developing a comprehensive marketing strategy is also crucial for driving awareness and attracting customers. Leverage digital marketing techniques such as search engine optimization (SEO), social media marketing, and content marketing to reach your target audience effectively. Smartbiz Design, with expertise in digital marketing for business and consumer services, can provide you with tailored strategies to boost your online visibility and facilitate growth.
Investing in Professional Presentation
In the food industry, presentation is everything. Invest in high-quality packaging that not only looks appealing but also ensures the freshness and safety of your products. Consider eco-friendly packaging options that resonate with your brand values and appeal to environmentally conscious customers.
Additionally, professional product photography can significantly enhance the appeal of your offerings. High-resolution images can showcase the quality and craftsmanship of your food, enticing potential customers and leaving a memorable impression.
Ongoing Learning and Adaptation
The food industry is ever-evolving, and as a successful food entrepreneur, you must be willing to continuously learn, adapt, and improve. Stay up to date with emerging food trends, consumer preferences, and industry innovations. Attend workshops, conferences, and networking events to connect with others in the industry and gain valuable insights.
Invest in personal and professional development to hone your culinary skills and stay ahead of the competition. By continuously striving for excellence, you can provide your customers with exceptional food and an unforgettable experience.
Conclusion
Starting a food business from your own kitchen can be an exciting and rewarding endeavor. With comprehensive research, understanding of legal requirements, a focus on food safety, identifying your target market, creating a strong brand, and implementing effective marketing strategies, you can build a successful and thriving food business.
At Smartbiz Design, we understand the importance of digital marketing in driving your business towards success. With our expertise in business and consumer services, we can assist you with professional branding, tailored marketing strategies, and search engine optimization that helps you outrank your competitors. Let us help you make your dream of making and selling food from your own kitchen a delicious reality!