How to Hire Full Stack Developer
Feb 20, 2018
Blog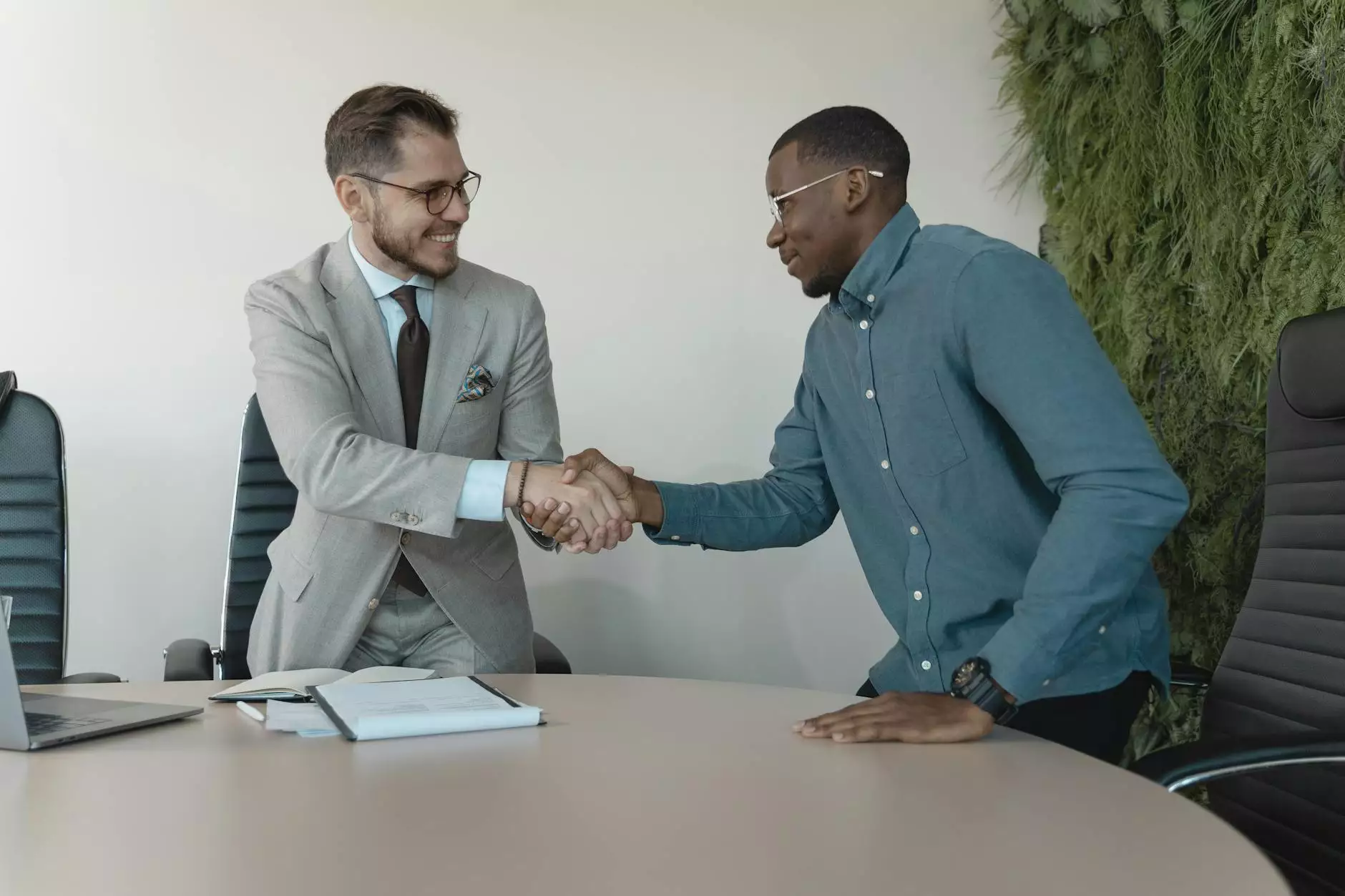 Introduction to Full Stack Developers
In today's competitive digital landscape, having a full stack developer onboard is crucial for businesses in the Business and Consumer Services - Digital Marketing industry. Full stack developers are highly skilled professionals who possess expertise in both front-end and back-end development. They possess the ability to handle every aspect of web development, making them valuable assets for companies looking to create and maintain a strong online presence.
The Benefits of Hiring a Full Stack Developer
When it comes to building web applications or managing complex projects, hiring a full stack developer offers numerous benefits. Some of the key advantages include:
Versatility: Full stack developers have the ability to work on both the client-side and server-side of an application, making them versatile and capable of handling various tasks.
Cost-Effectiveness: By hiring a full stack developer, you eliminate the need to hire multiple developers for different tasks. This ultimately reduces costs and allows for streamlined project management.
Efficiency: Full stack developers possess a comprehensive understanding of the development process, which allows them to seamlessly integrate different components for an efficient end result.
Problem Solving: Due to their broad skill set, full stack developers excel at problem-solving. They can identify issues and troubleshoot effectively, ensuring a smooth development process.
Tips for Hiring the Right Full Stack Developer
When it comes to hiring a full stack developer, it's essential to consider the following factors:
1. Define Your Project Requirements
Before beginning your search for a full stack developer, clearly define your project requirements. Determine the specific skills and experience necessary for the successful completion of your project. This will help you find a candidate who aligns with your business needs.
2. Evaluate Technical Skills
Assessing the technical skills of a full stack developer is crucial. Look for candidates who have expertise in relevant programming languages such as JavaScript, HTML/CSS, and frameworks like Node.js or React. Additionally, consider their understanding of databases, APIs, and version control systems.
3. Review Previous Work Experience
Reviewing a full stack developer's previous work experience is essential in understanding their capabilities and expertise. Look for candidates who have successfully completed projects similar to yours, demonstrating their ability to handle complex tasks and deliver high-quality results.
4. Communication and Collaboration Skills
A full stack developer should possess excellent communication and collaboration skills. Effective communication is crucial for understanding project requirements, providing updates, and resolving any issues that may arise. Look for candidates who can effectively communicate their ideas and work well within a team.
5. Cultural Fit
Consider the cultural fit of a full stack developer within your organization. Evaluating their values, work ethic, and attitude towards teamwork will ensure a harmonious work environment and long-term success.
6. Portfolio and Recommendations
Examine a full stack developer's portfolio to gain insights into their past projects and the quality of their work. Additionally, seek recommendations or reviews from previous clients or colleagues to gain a better understanding of their professionalism and expertise.
7. Conduct Technical Interviews
Conduct technical interviews to assess a full stack developer's problem-solving skills, coding ability, and overall technical proficiency. Utilize coding challenges or real-life scenarios to evaluate their approach and expertise.
Where to Find Full Stack Developers
Now that you know what to look for when hiring a full stack developer, it's time to explore where you can find the perfect candidate:
1. Online Job Platforms
Utilize online job platforms such as LinkedIn, Indeed, or Stack Overflow Careers to post job listings and attract potential full stack developers. These platforms allow you to reach a wide audience and filter candidates based on their skills and experience.
2. Tech Conferences and Meetups
Attend tech conferences and meetups to connect with talented full stack developers. These events provide an opportunity to network and engage with professionals who share a passion for web development.
3. Referrals and Recommendations
Tap into your professional network and ask for referrals or recommendations. Trusted colleagues, industry peers, or even employees within your organization may know talented full stack developers who would be a great fit for your team.
4. Freelance Platforms
Consider exploring freelance platforms such as Upwork or Toptal. These platforms provide access to a vast pool of freelance full stack developers who can work on a project basis, offering flexibility and cost-effectiveness.
5. Specialized Recruitment Agencies
Engage specialized recruitment agencies that focus on connecting businesses with skilled full stack developers. These agencies have in-depth knowledge of the industry and can help you find the right candidate efficiently.
Conclusion
Hiring a talented full stack developer is crucial for the success of your business in the digital marketing industry. By considering the tips outlined in this guide and exploring various hiring channels, you can find the perfect full stack developer who will contribute to your company's growth and online presence. Remember to define your project requirements, assess technical skills, review previous work experience, and prioritize communication and collaboration skills. With the right hiring strategy in place, you'll be on your way to building a highly skilled and dynamic development team.