Guide to Hire Dedicated Developers Team
Jun 19, 2020
Blog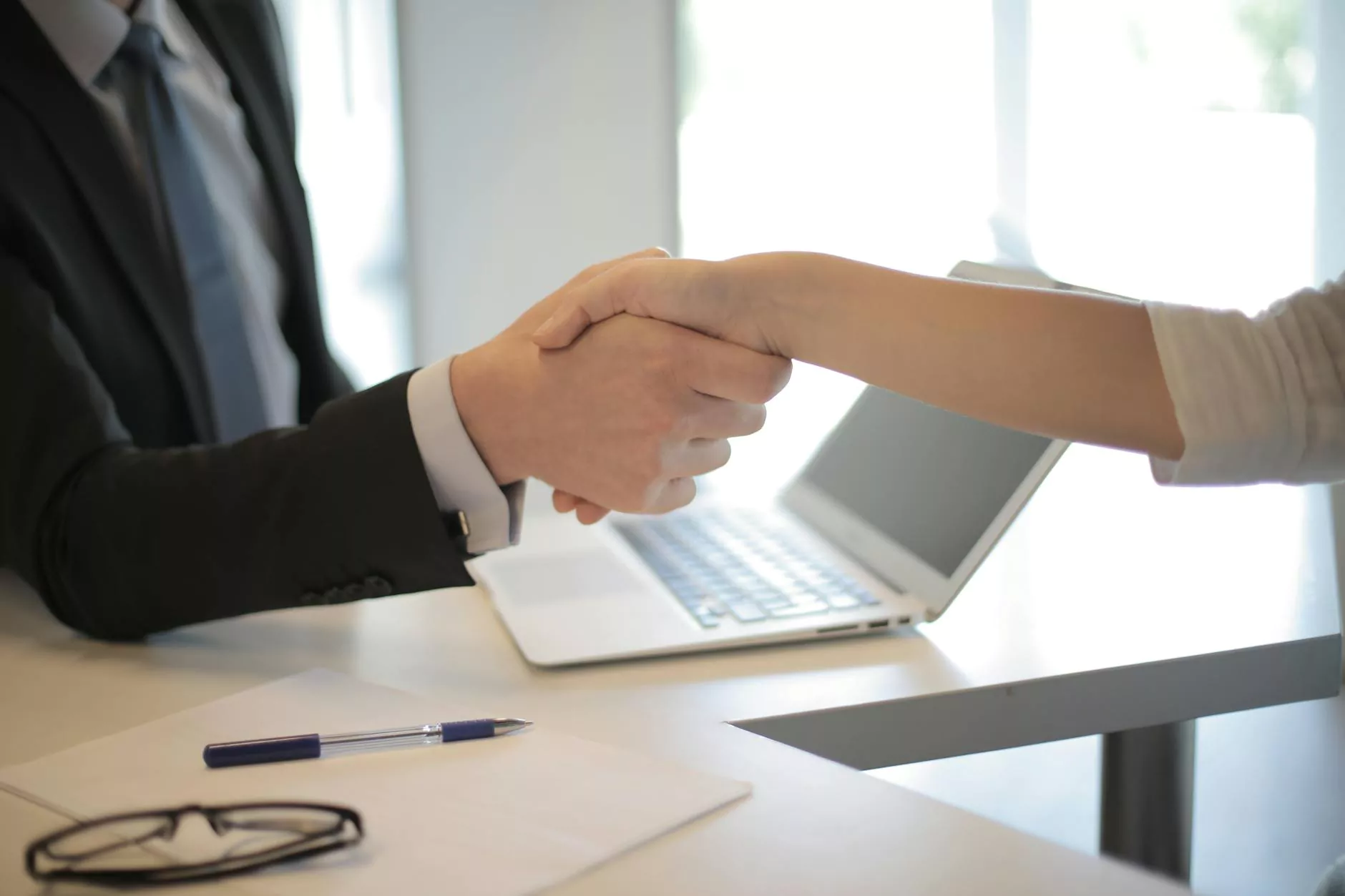 Introduction
Welcome to Smartbiz Design's comprehensive guide on hiring dedicated developers for your business. In today's fast-paced digital world, having a skilled and dedicated development team is crucial for success. Whether you are a startup or an established enterprise, finding the right developers who can meet your specific requirements can be a challenging task. This guide aims to provide valuable insights and tips to help you streamline your hiring process and build a highly effective development team.
Why Hire Dedicated Developers?
Before diving into the hiring process, let's understand why hiring dedicated developers is beneficial for your business. Dedicated developers bring a wealth of expertise and knowledge that can significantly enhance your productivity and deliver high-quality results. By having a dedicated team, you ensure that your project receives undivided attention and consistent progress. Additionally, dedicated developers offer flexibility and scalability, enabling you to adjust resources based on project requirements.
Hiring Process
Determining Your Requirements
The first step in hiring dedicated developers is to clearly define your project requirements. Make a list of the skills, experience, and expertise your ideal development team should possess. Are you looking for front-end developers, back-end developers, or a full-stack team? Do you need specialists in specific programming languages or frameworks? Understanding your requirements will help you narrow down your search and find developers who align with your project goals.
Research and Shortlisting
Start by conducting thorough research on potential development companies or individual developers. Look for reputable firms with a strong track record in your industry. Read reviews and testimonials to gauge their reliability and professionalism. Shortlist a few candidates based on their expertise and previous work.
Consider collaborating with companies that specialize in digital marketing like Smartbiz Design. As experts in the field, they can provide valuable insights and connect you with top-notch developers.
Interviewing and Assessing Skills
Once you have identified potential candidates, it's time to interview them and assess their skills. Prepare a list of relevant questions to gauge their technical expertise and problem-solving abilities. You can also conduct coding challenges or ask for work samples to evaluate their coding skills. In addition to technical skills, assess their communication, teamwork, and adaptability as these soft skills are crucial for collaboration.
Project Compatibility
During the hiring process, it's essential to evaluate the compatibility of the dedicated developers with your project. Discuss your project timeline, deadlines, and work expectations with the candidates. Ensure that they have a clear understanding of your project goals, and assess their ability to meet them effectively. Collaboration and mutual understanding between your team and the developers are key to successful project delivery.
Benefits of Hiring Dedicated Developers
When you choose to hire dedicated developers for your business, you unlock numerous benefits that directly contribute to your success:
Expertise: Dedicated developers bring specialized skills and knowledge to the table, ensuring top-notch output.
Cost-effectiveness: Hiring dedicated developers can be more cost-effective than maintaining an in-house team.
Flexibility: Dedicated developers offer flexibility in terms of scaling up or down based on project requirements.
Productivity: A dedicated team focuses solely on your project, leading to increased productivity and faster delivery.
Quality: With dedicated developers, you can expect high-quality work and attention to detail.
Conclusion
Building a dedicated development team is an investment that pays off in the long run. By carefully selecting skilled developers who align with your project goals, you ensure top-quality results, cost-effectiveness, and enhanced productivity. Remember to partner with reputable companies like Smartbiz Design to access an extensive network of talented developers and valuable digital marketing insights. Follow the guidelines provided in this guide, and you'll be well on your way to hiring a dedicated developers team that drives your business success.