Employee Time Tracking App Development - Cost and Key Features
Feb 14, 2018
Blog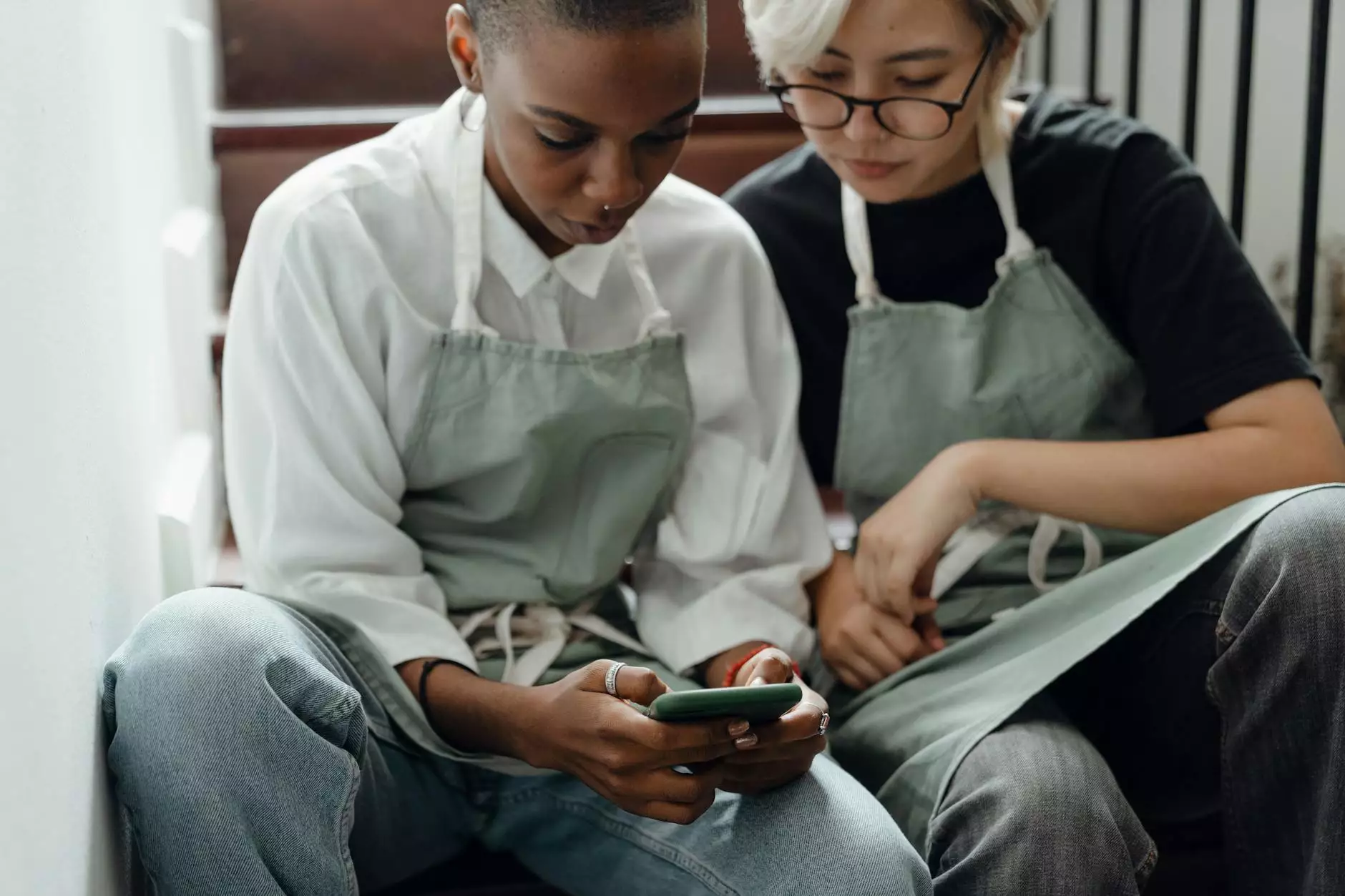 Welcome to Smartbiz Design, your premier destination for exceptional digital marketing services in the business and consumer services industry. In this article, we will discuss the cost and key features associated with employee time tracking app development. Our team of expert developers and SEO specialists are ready to provide you with the most innovative and high-performing solutions to meet your specific business needs.
Why Invest in Employee Time Tracking App Development?
Efficiently managing employee time is integral to the success of any organization. With the advancement of technology, traditional methods of tracking employee working hours have become cumbersome and prone to errors. Embracing an employee time tracking app can streamline processes, improve productivity, and provide accurate data for payroll and billing purposes.
The Cost of Employee Time Tracking App Development
When considering the cost of employee time tracking app development, it's essential to evaluate your unique requirements and objectives. Factors that influence costs include:
Functionality: The complexity and range of features you require.
User Interface (UI) and User Experience (UX): Creating an intuitive and visually appealing design.
Integration: Whether you need the app to integrate with other tools or software.
Platform: Developing for iOS, Android, or both.
Customization: Custom features or modules tailored to your business processes.
Security: Ensuring the app is secure and protects sensitive data.
By partnering with Smartbiz Design, our team will work closely with you to understand your unique needs and provide accurate cost estimates for your employee time tracking app development project. We aim to deliver cost-effective solutions without compromising on quality.
Key Features of Employee Time Tracking Apps
Employee time tracking apps offer a wide range of features to enhance efficiency and productivity in the workplace. Let's explore some key features that our custom-developed employee time tracking apps can offer:
1. Time Clock with Geolocation
Track employee working hours accurately using geolocation technology. Employees can clock in and out with their mobile devices, and the app will capture their location, ensuring transparency and accountability.
2. Task and Project Management
Efficiently manage tasks and projects within the app, assigning responsibilities, setting deadlines, and tracking progress. Keep your team organized and ensure timely completion of projects.
3. Analytics and Reporting
Gain valuable insights into employee productivity and project performance through comprehensive analytics and reporting features. Analyze trends, identify bottlenecks, and make data-driven decisions to optimize your business processes.
4. Integration with Payroll and Billing Systems
Streamline payroll and billing processes by integrating the time tracking app with your existing systems. Eliminate manual data entry and reduce errors, saving time and improving accuracy.
5. Leave and Absence Management
Simplify leave and absence management with built-in features that allow employees to request time off, view their accrued leave balances, and receive notifications for approvals. Automate leave-related workflows to streamline HR processes.
6. Real-time Notifications
Keep your team informed with real-time notifications for important updates, upcoming deadlines, and project milestones. Ensure effective communication and collaboration throughout your organization.
7. Customizable Reporting and Dashboards
Customize reporting dashboards based on your specific business needs. Monitor key metrics, generate reports, and visualize data to gain actionable insights and drive informed decision-making.
Contact Smartbiz Design for Employee Time Tracking App Development
When it comes to employee time tracking app development, you deserve a partner who understands your unique business requirements. Smartbiz Design is committed to delivering cutting-edge digital solutions tailored to your needs. Contact us today to discuss your project and take your business to new heights with our top-notch development expertise.
Disclaimer: The cost and features mentioned in this article are for informational purposes only. Actual costs may vary based on specific project requirements.