Best Mobile App Monetization Platforms & Ad Networks
May 19, 2020
Blog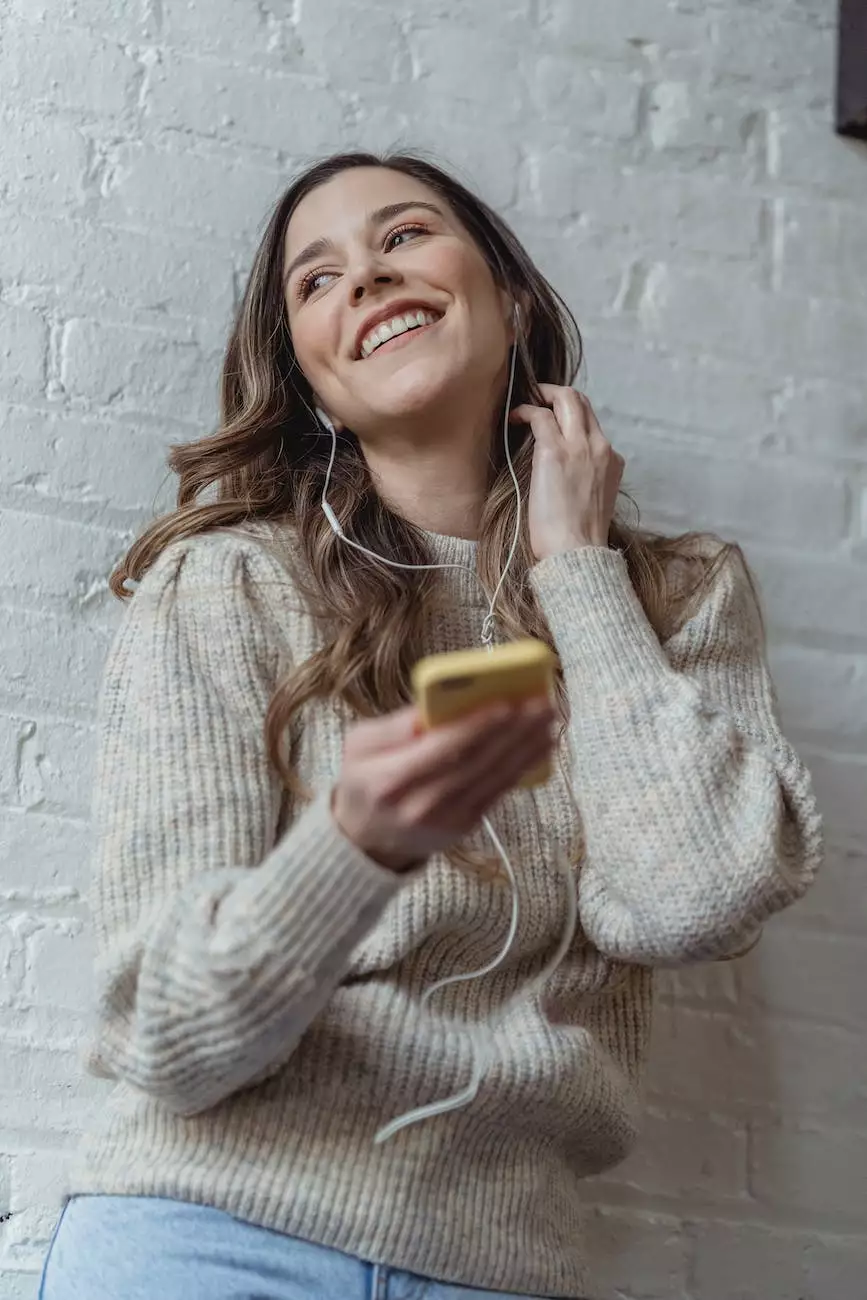 Introduction
Welcome to Smartbiz Design, your trusted destination for all things digital marketing. In today's hyper-connected world, mobile apps have become an essential part of businesses striving to engage with their customers. However, developing a successful app is not enough – you need to monetize it effectively. In this guide, we will explore the best mobile app monetization platforms and ad networks to help you maximize your app revenue and stay ahead in the digital marketing industry.
The Importance of Mobile App Monetization
Mobile app monetization is the process of generating revenue from your app by implementing different strategies and partnerships. It is crucial for app developers and businesses to monetize their apps effectively to not only cover the development and maintenance costs but also generate substantial profits. With a well-planned monetization strategy, you can turn your app into a profitable venture that attracts advertisers, sponsors, and users alike.
Choosing the Right Mobile App Monetization Platform
When it comes to monetizing your mobile app, choosing the right platform is essential. You need a reliable partner that offers a range of monetization options, advanced targeting capabilities, and a user-friendly interface. Here are a few factors to consider when selecting a platform:
1. Ad Format Variety
The best mobile app monetization platforms offer a wide range of ad formats, including display ads, native ads, interstitials, rewarded videos, and more. Different ad formats cater to different user experiences, making it crucial to select a platform that supports a variety of formats to maximize revenue potential.
2. Targeting Capabilities
To ensure you deliver relevant and personalized ads to your app users, the chosen monetization platform should provide robust targeting capabilities. Advanced targeting options such as user demographics, interests, location, and behavior allow you to present ads that resonate with your audience, increasing engagement and revenue.
3. Analytics and Reporting
Analyzing and measuring the performance of your ad campaigns is vital for optimizing monetization efforts. Look for a platform that offers detailed analytics and reporting features, allowing you to track impressions, clicks, conversions, and revenue. Access to real-time data empowers you to make informed decisions for better monetization results.
Top Mobile App Monetization Platforms and Ad Networks
1. Google AdMob
Google AdMob is one of the leading mobile app monetization platforms available today. With its vast network of advertisers and robust ad serving technology, AdMob offers a range of ad formats and targeting options to maximize your app revenue. It provides easy integration for both Android and iOS apps, allowing you to monetize your app effortlessly.
2. Facebook Audience Network
Facebook Audience Network leverages the power of Facebook's extensive user data to deliver targeted ads to your mobile app. It offers various ad formats, including native, interstitial, and rewarded videos, to ensure a seamless user experience. With its vast reach and advanced targeting capabilities, the Facebook Audience Network is a top choice for app developers.
3. Chartboost
Chartboost is an ad network and monetization platform specifically designed for mobile games. With its focus on gaming apps, Chartboost provides tailored ad solutions, including video ads, interstitials, and rewarded videos, to enhance the gaming experience while maximizing revenue for developers.
4. Unity Ads
Unity Ads is another popular mobile app monetization platform widely used in the gaming industry. It offers high-quality video and display ads that seamlessly integrate with Unity-powered games. Unity Ads provides efficient revenue generation while ensuring a smooth user experience, making it an excellent choice for game developers.
5. AppLovin
AppLovin is a comprehensive mobile app monetization platform known for its advanced targeting capabilities. It utilizes machine learning algorithms to deliver personalized ads based on user behavior, resulting in higher engagement and revenue. With its extensive network of advertisers, AppLovin provides a reliable and efficient monetization solution.
Conclusion
Monetizing your mobile app is crucial for its success and profitability. By choosing the right mobile app monetization platform, such as Google AdMob, Facebook Audience Network, Chartboost, Unity Ads, or AppLovin, you can unlock the revenue potential of your app and stay ahead in the competitive digital marketing landscape. Smartbiz Design is here to help you navigate the complexities of mobile app monetization and drive your app's growth. Contact us today to explore the best monetization strategies for your business and maximize your app revenue.