AI & ML App Ideas for Startups in 2023
Apr 3, 2022
Blog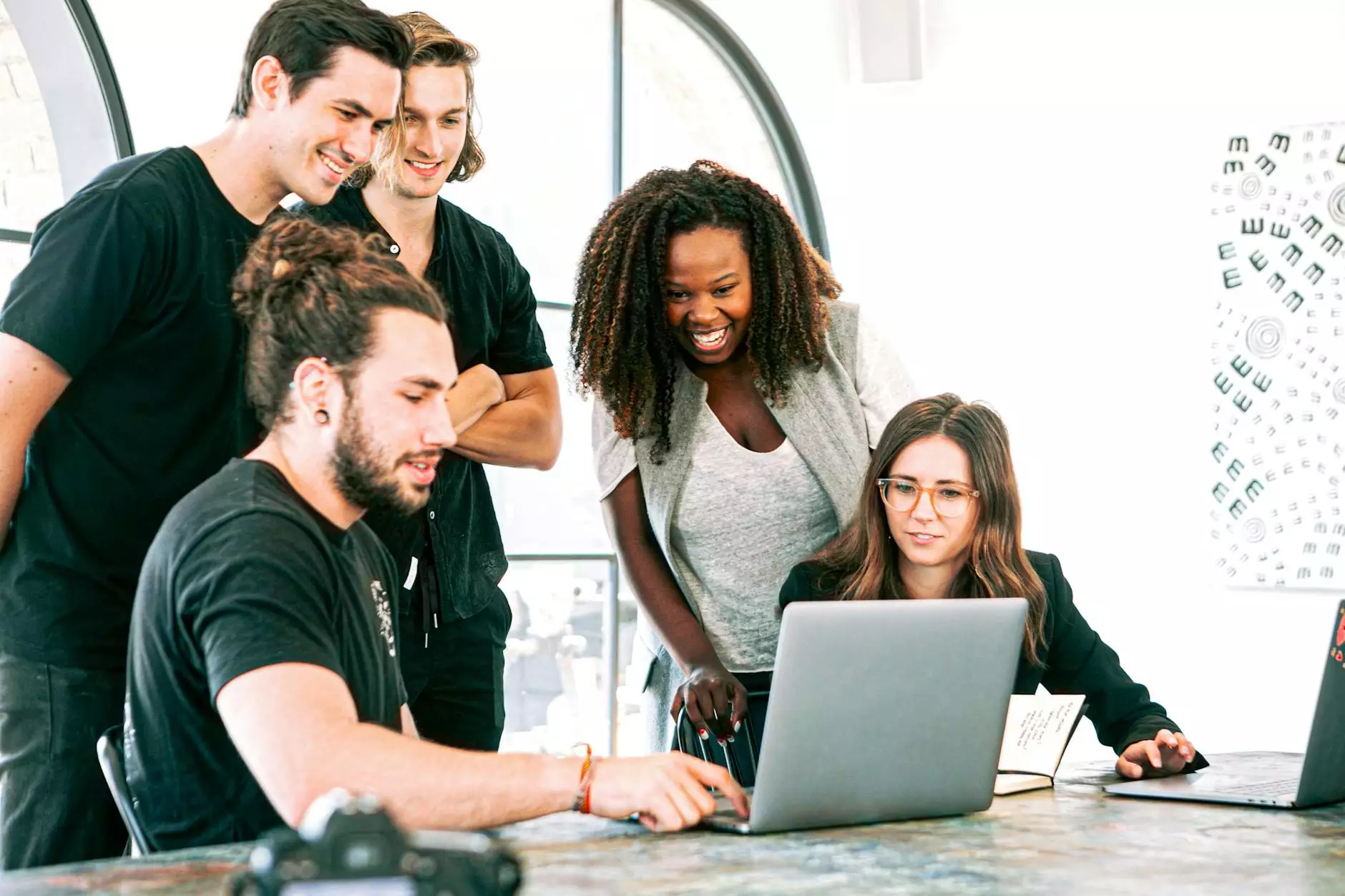 Introduction
Welcome to Smartbiz Design, your go-to resource for cutting-edge AI & ML app ideas and expert assistance. In the ever-evolving landscape of the technology industry, it's crucial for startups to leverage the power of artificial intelligence (AI) and machine learning (ML) to stay ahead of the competition. In this article, we will explore some of the most innovative app ideas for startups in 2023, helping you unlock new opportunities for success.
The Rise of AI & ML
In recent years, AI and ML have revolutionized numerous industries, from healthcare and finance to marketing and e-commerce. With advancements in technology and the availability of vast amounts of data, AI-powered apps can analyze patterns, automate tasks, and provide valuable insights, ultimately enhancing user experiences and driving business growth.
AI & ML App Ideas for Startups
1. Personalized Virtual Shopping Assistants
Imagine having a virtual shopping assistant that understands your preferences, recommends personalized products, and helps you make informed purchase decisions. By leveraging AI and ML algorithms, startups can develop smart shopping apps that provide tailored experiences, improving customer satisfaction and driving sales.
2. Intelligent Customer Support Chatbots
In today's fast-paced world, customers expect instant responses and personalized support. Develop AI-powered chatbots that can understand and respond to customer queries, providing real-time assistance. By automating customer support processes, startups can improve efficiency, reduce costs, and boost customer satisfaction.
3. Predictive Maintenance Solutions
For industries relying on machinery and equipment, predicting maintenance needs is crucial to avoid costly downtimes. By integrating AI and ML algorithms, startups can create apps that analyze data from sensors and machine components to predict maintenance requirements, helping businesses optimize their operations and minimize disruptions.
4. AI-Powered Fraud Detection Systems
In the age of widespread digitization, protecting sensitive information and preventing fraud is paramount. Develop AI-powered fraud detection systems that continuously analyze user behavior, transaction patterns, and other data points to identify potential fraudulent activities. These apps can help businesses safeguard their operations and build trust with customers.
5. Enhanced Language Translation Tools
Breaking down language barriers is essential in today's globalized world. Create AI-based language translation tools that accurately interpret and translate different languages in real-time. Startups can develop apps that facilitate communication and collaboration across borders, enabling seamless interactions between individuals and businesses from diverse linguistic backgrounds.
Unlock Your Startups' Potential with Smartbiz Design
At Smartbiz Design, we understand the immense potential of AI and ML in reshaping industries and driving business growth. With our expertise in digital marketing and cutting-edge technologies, we help startups harness the power of AI and ML to create innovative apps and gain a competitive edge.
Our team of experienced professionals will work closely with you to understand your unique business requirements and develop tailored solutions that align with your goals. From ideation and development to deployment and optimization, we provide end-to-end support, ensuring your app stands out in the market.
Don't let the ever-changing tech landscape leave your startup behind. Contact Smartbiz Design today and let us help you unlock the potential of AI and ML app ideas for startups in 2023. Together, we can take your business to new heights.